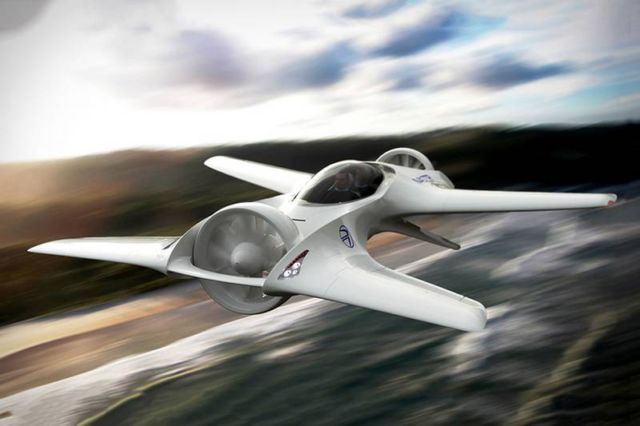 The DeLorean DR-7 flying car designed for performance, built like an F1 race car for the sky.
The DeLorean Aerospace DR-7 features monocoque composite body, high-efficiency wing design, and tandem seating configuration.  Weight is kept to a minimum for unrivaled speed and maneuverability.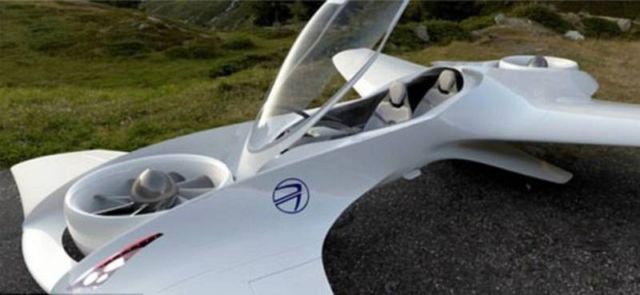 Pairing a zero-emission modern electric power system with a lightweight yet highly stable platform, the vehicle that was once only of dreams – fast, efficient, and simple to operate, is finally becoming a reality.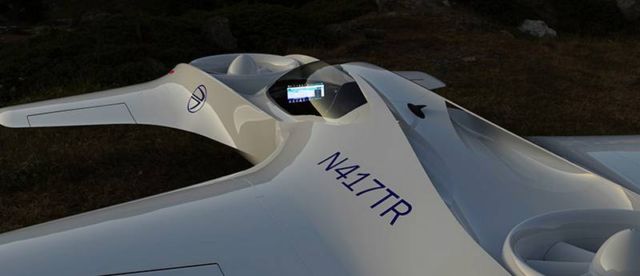 The DR-7 with an industry-first centerline twin vectoring propulsion system, stall-resistant canard wing and multiple patent-pending features, is intrinsically safer.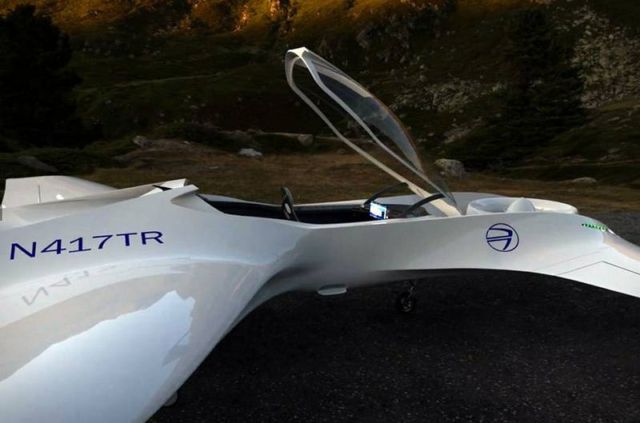 With a low drag coefficient, the DR-7 maximizes range under fully electric power.
DeLorean, said:
"We are moving forward on a full-size, piloted prototype which will carry two passengers and is designed to operate, fully electric, for a range of 120 miles."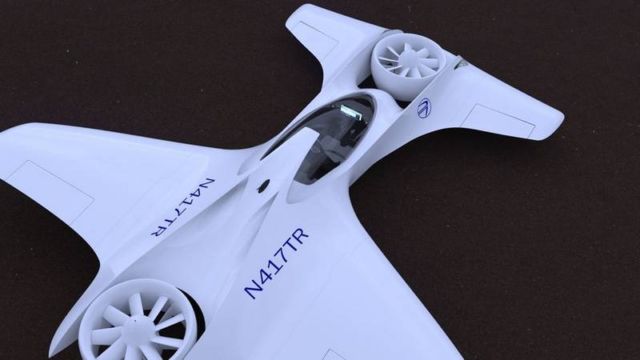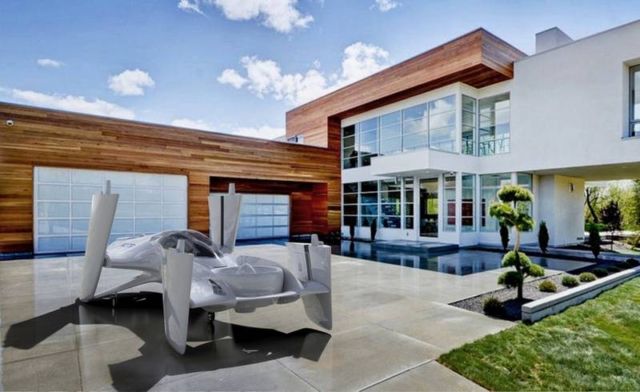 via engadget
source DeLorean Airspace