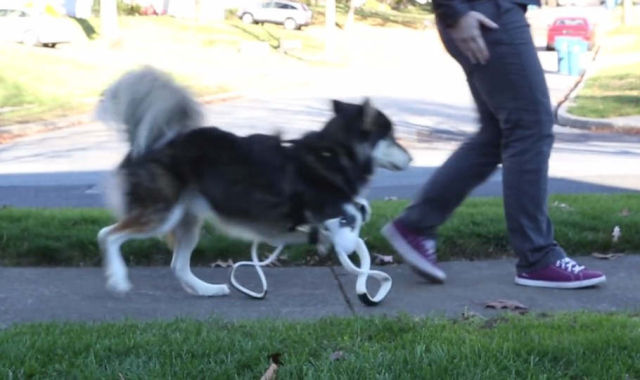 Derby, the dog can now walk straight, thanks to a new set of 3D-printed legs.   Watch Derby at the video…
Derby a dog that was born with underdeveloped front limbs, so going around was very difficult. Now, just got upgraded 3D-printed prosthetics, by Tech firm 3D Systems.
Following the original success of 3D-printed custom prosthetics for Derby the Dog late last year, 3D Systems team members have continued research to allow Derby to walk with a straight back. He can now sit like a real dog! See the update now.