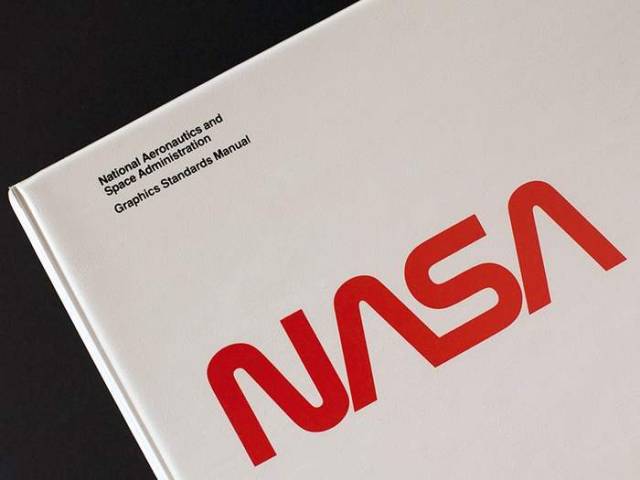 The amazing NASA Graphics Standards Manual it's available and can be downloaded for free…
The 90-page NASA Graphics Standards Manual, designed by Danne & Blackburn in 1975, can now downloaded for free.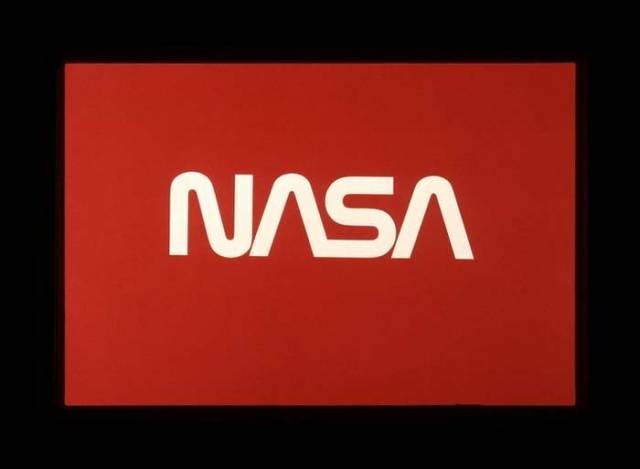 The Kickstarter campaign is a celebration of Danne and Blackburn's work—brought back to earth 41 years after it was designed, and 23 years after it was lost.
What is the NASA Graphics Standards Manual?
1972: With President Richard Nixon's push, the National Endowment for the Arts (NEA) initiates the "Federal Graphics Improvement Program," to raise the standard of design and communications of US government agencies.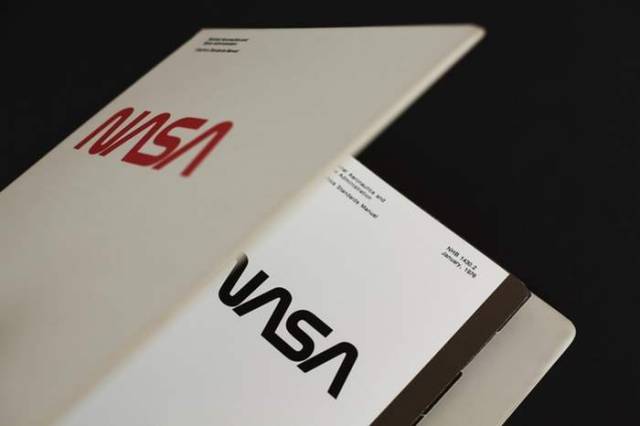 At the time, the NASA's graphics and communications were fragmented, old fashioned and had no clear, unified voice. NEA chairman Nancy Hanks identifies NASA as a prime candidate for a big win for the program.
1974: The small and young design firm Danne & Blackburn—led by Richard Danne and Bruce Blackburn––receives a request for proposal (RFP) from NASA.
"There were very few NEA guidelines for this phase of work, but we had really knocked ourselves out… going the extra mile." —Danne
Of the dozen or so RFPs, they are awarded the project, and set about designing their vision for the agency.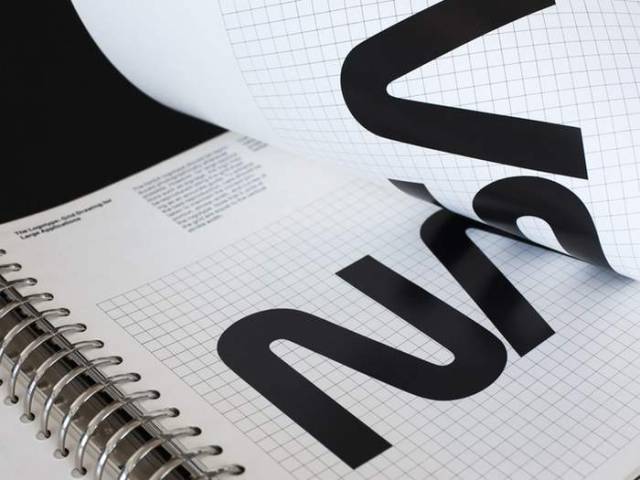 October 1974: Danne and Blackburn present their work to then NASA administrator Dr. James C. Fletcher, and his deputy, Dr. George Low.
Fletcher: "I'm simply not comfortable with those letters, something is missing."
Low: "Well yes, the cross stroke is gone from the letter A."
Fletcher: "Yes, and that bothers me."
Low: "Why?"
Fletcher: (long pause) "I just don't feel we are getting our money's worth!"
—Excerpt from Dust Bowl to Gotham, Danne, 2011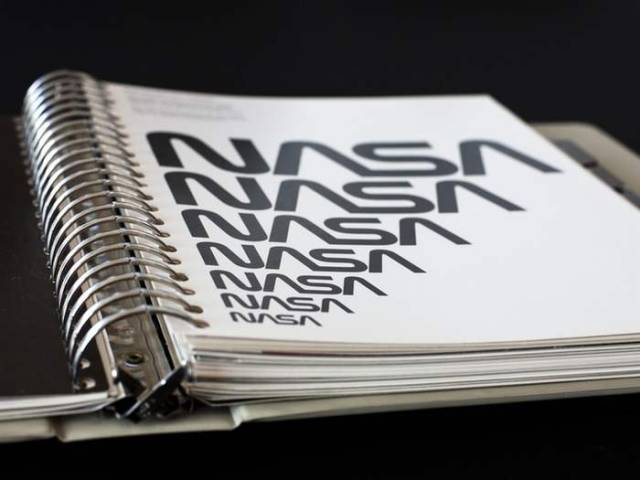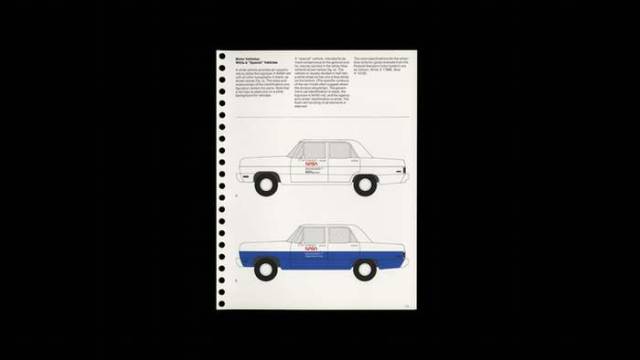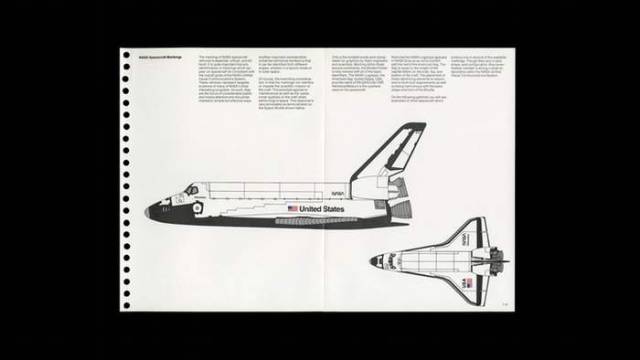 sources NASA,  Kickstarter