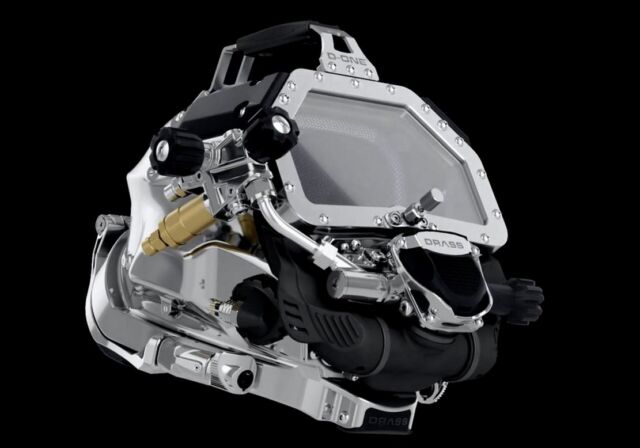 Drass D-One diving helmet built for commercial use, the design allows an improved range of motion, reduced fatigue and places the viewport closer to the face for a wider field of view
Inspired by this tradition, Drass has carried the heritage of Galeazzi's helmets into the 21st century with its new generation helmet design, embedding the most modern technologies while always true to Galeazzi's uncompromising standard of reliability and ergonomics.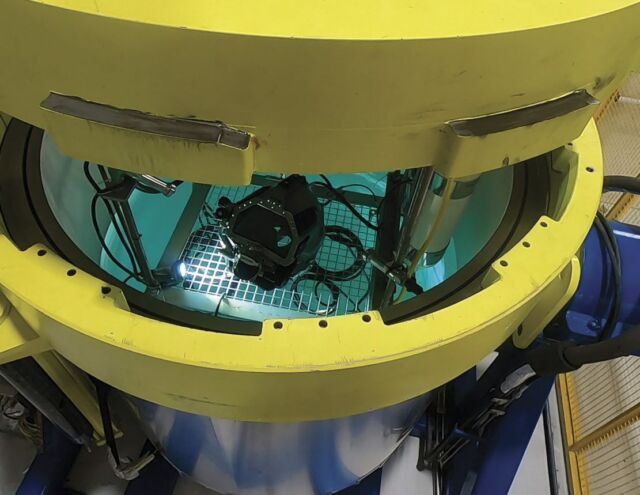 Galeazzi's range of diving accessories included helmets, boots, leads and knives, as well as its most comfortable and durable diving suit featuring a unique seamless finish – all of which are highly sought-after collector's items today.
This diving helmet has been engineered and built to be utilized in the Commercial/Industrial diving sector up to a water depth of -50msw with a gas supply from the surface "Surface Supplied" technique or from a diving bell "Wet Bell" technique.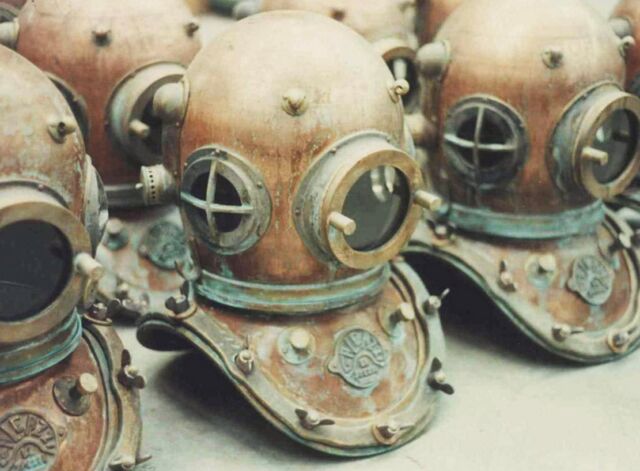 source D-One