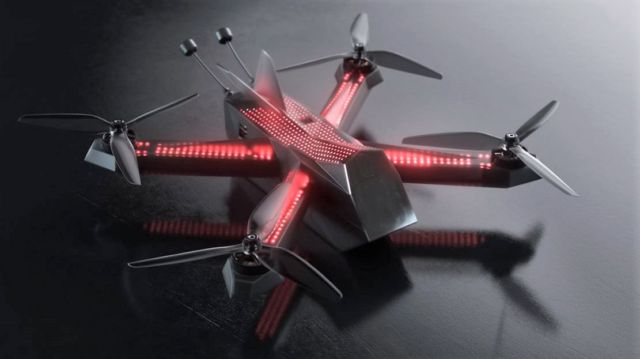 Drone Racing League (DRL), the premier global drone racing series, introduced the DRL Racer4 Street, a street-ready version of the drone used in the league by the world's top pilots.
The DRL Racer4 Street is made for fans. This is a true, field-ready version of the DRL Racer4 drone — our latest generation racing rig, flown by all the pilots in the 2019 DRL Allianz World Championship Season.
This is like no other drone on the planet. Its slim, agile rig surges with raw power and rockets at full throttle thanks to its one-of-kind engineering and design.
A 5S power system, 2510 stator and 7x4x3 props. It generates a massive 1,850g per motor at an efficient 34A. We will be redesigning the electronics system to support off the shelf radios and simple part replacement. You break it, no problem – we've made it easy to fix and spare parts will be made available for purchase.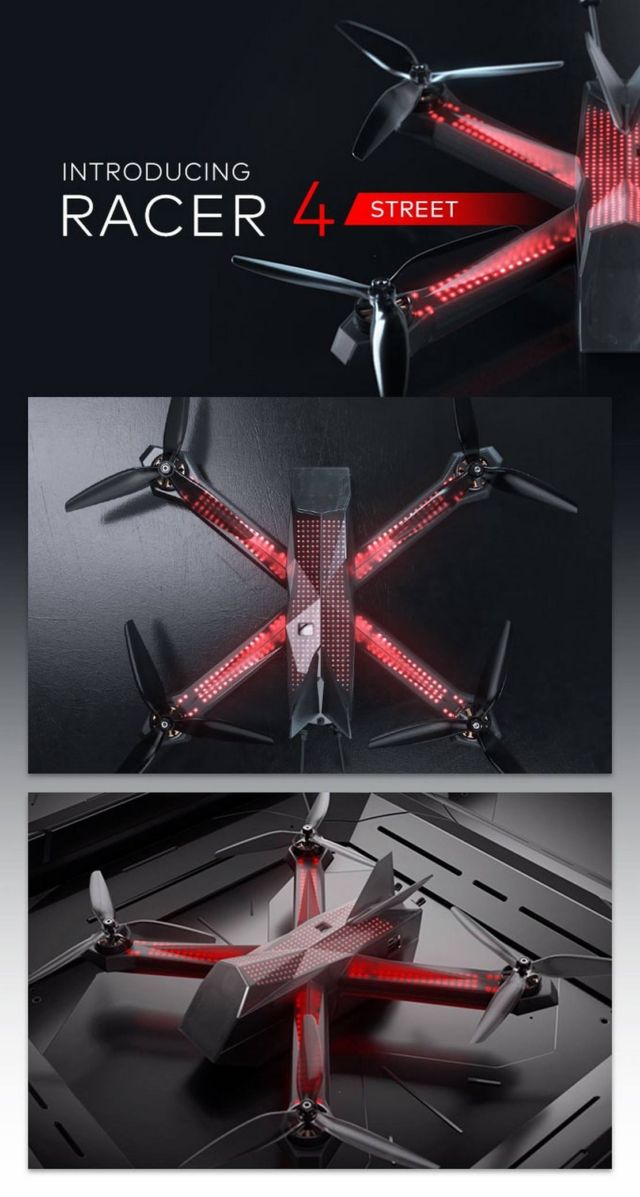 via kickstarter