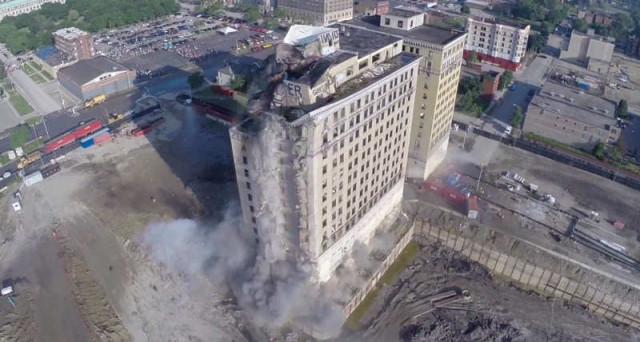 Video captured by a drone, of the demolition of the Historic Park Avenue Hotel in Detroit, MI…
Built in 1924, the building was listed on the National Register of Historic Places in 2006. It was also known as Salvation Army Harbor Light Center.
The building is also very well known by the large "Zombieland" graffiti which adorned its top.
The building was imploded on July 11, 2015.