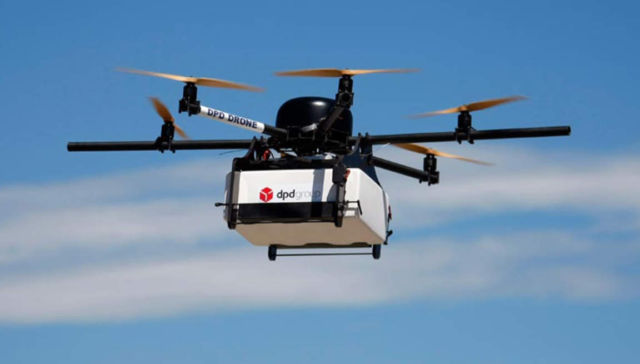 New study suggests drones could increase their range, by taking the bus.
Led by associate professors Mykel Kochenderfer and Marco Pavone, a team at Stanford University demonstrate the efficiency of our approach on settings with up to 200 drones, 5000 packages, and transit networks with up to 8000 stops in San Francisco and Washington DC.
"In a recent presentation at the IEEE International Conference on Robotics and Automation (ICRA), our Stanford research team unveiled a framework for routing a large fleet of delivery drones over ground transit networks.
In our setup, the drones were able to hitch rides on public transit vehicles to save energy and increase flight range. Our algorithm decided which drones should make which deliveries, one package at a time, in what order – and when to fly versus hitching a ride."
Kochenderfer and Pavone are associate professors in the Department of Aeronautics and Astronautics.
Kochenderfer, said:
"Delivery drones are the future. By using ground transit judiciously, drones have the potential to provide safe, clean and cost-effective transport."
source EurekAlert