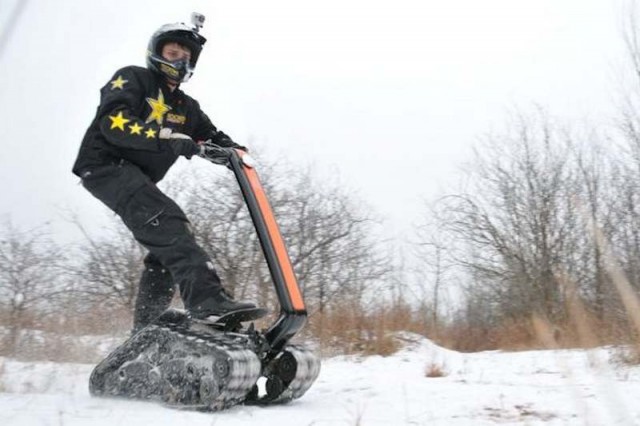 The DTV Shredder is the first true personal crossover vehicle for action and power sports.
The DTV Shredder is a combination of small tank, skateboard and motocross bike, all-terrain vehicle. It's compact enough to fit in the trunk of your car.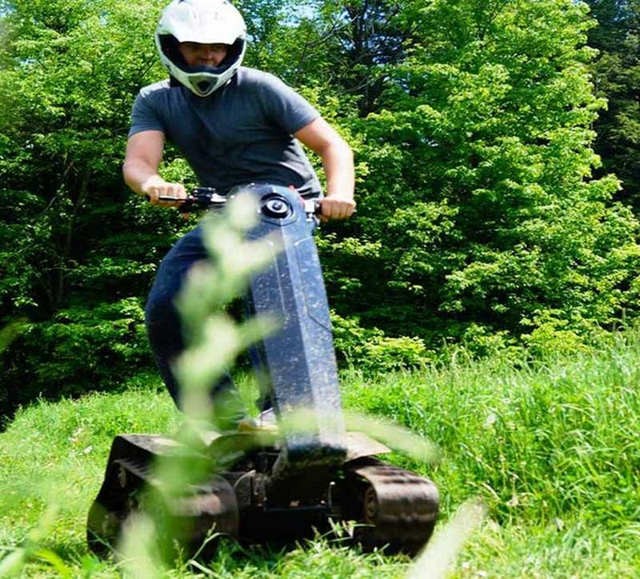 Two aggressive tank-treads, skateboard deck and powerful 4-stroke 196cc engine make it capable of traveling through sand, snow, trials and even mountainsides at high speed.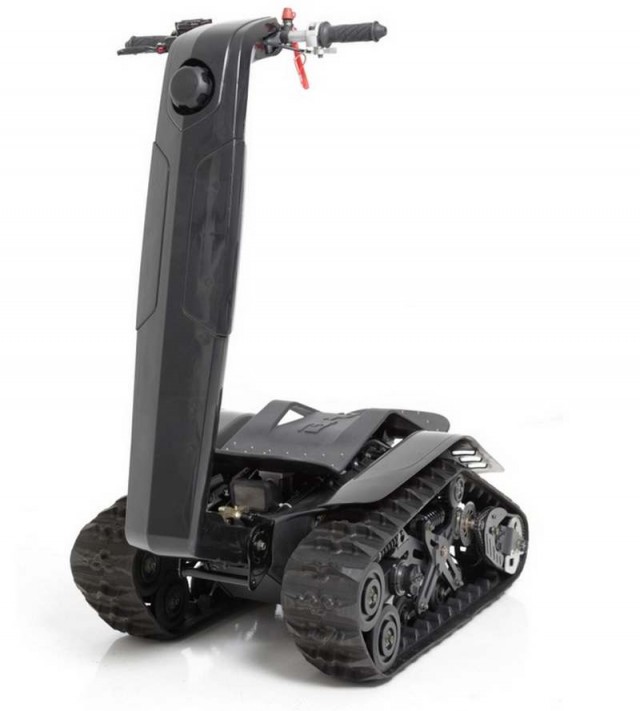 Ben Gulak, Founder of BPG Werk, said:
"Our goal was simple, we wanted to create a new vehicle that was compact yet powerful, rideable year round in any weather and be truly all terrain. We envisioned the Shredder becoming a new sport that would allow anybody to enjoy the outdoors regardless of where they lives or the vehicle they drive. The idea was to merge the Action and Power sport experience into a fully immersive off-road ride like never before."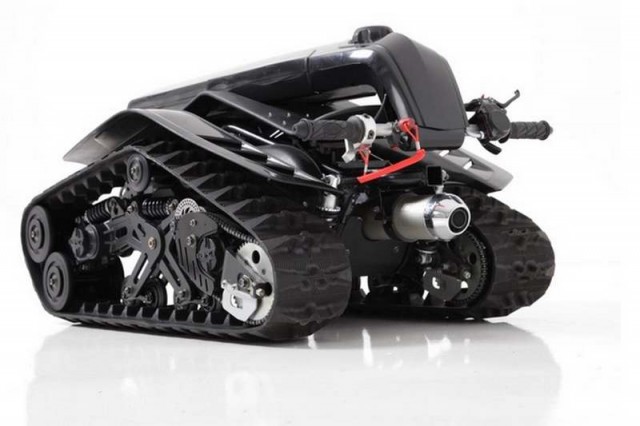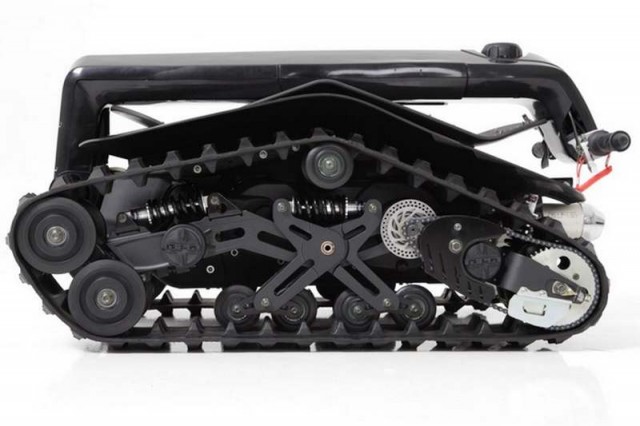 via bonjourlife
source DTV Shredder