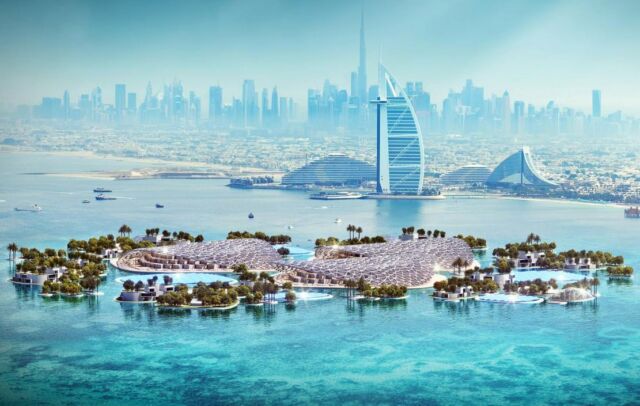 Dubai Reefs is an innovative floating living lab for marine restoration and ecotourism.
Dubai Reefs is the world's largest ocean restoration project unveiled in Dubai by URB.

Dubai Reefs by URB
The project consists of a sustainable floating community for marine research, regeneration & ecotourism.
It aims to generate more than 30,000 jobs in a green economy.
It also includes residential, hospitality, retail, educational & research facilities.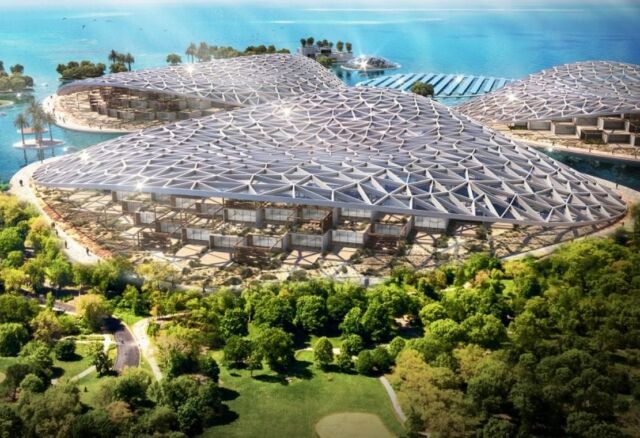 Dubai Reefs by URB
This unique initiative combines scientific research, cutting-edge technology, and public engagement to promote the regeneration of coral reefs and marine biodiversity.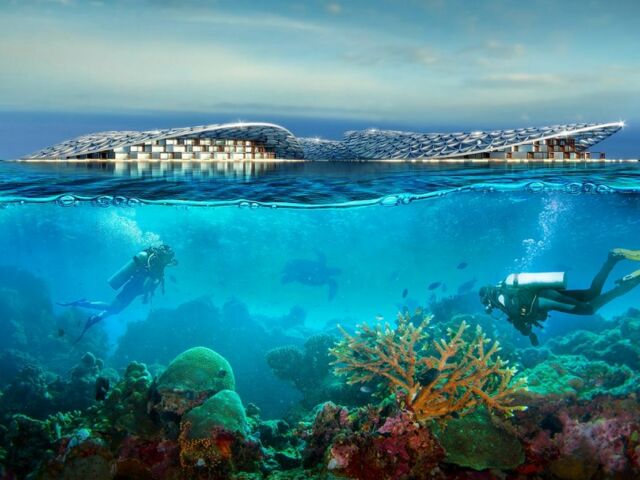 Dubai Reefs by URB
Visitors can immerse themselves in the wonders of the underwater world through educational tours, diving expeditions, and interactive experiences, fostering a deep appreciation for the ocean's beauty and the importance of conservation.
source URB