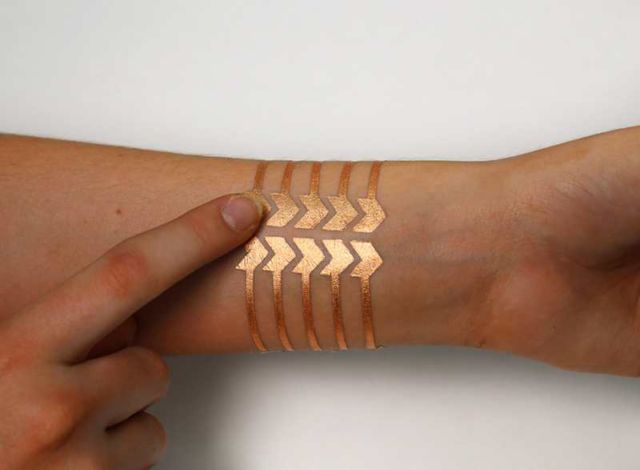 DuoSkin's temporary tattoos turn your body into an interface.
At the 2017 South by Southwest (SXSW) Interactive Innovation Awards this month, DuoSkin won the "Sci-Fi No Longer" category for the coolest scientific achievement or discovery that previously was considered possible only in science fiction. It was an exciting affirmation of our work, and the award capped several months of public and media interest in DuoSkin.
DuoSkin is a fabrication process that enables anyone to create customized functional tattoos that can be attached directly on their skin, just as kids apply temporary tattoos. But DuoSkin has a major difference: using gold metal leaf—a material that's cheap, skin-friendly, and robust for everyday wear—we made three types of on-skin interfaces: sensing touch input, displaying output, and wireless communication. This process draws from the aesthetics found in metallic jewelry-like temporary tattoos to create on-skin devices which resemble jewelry.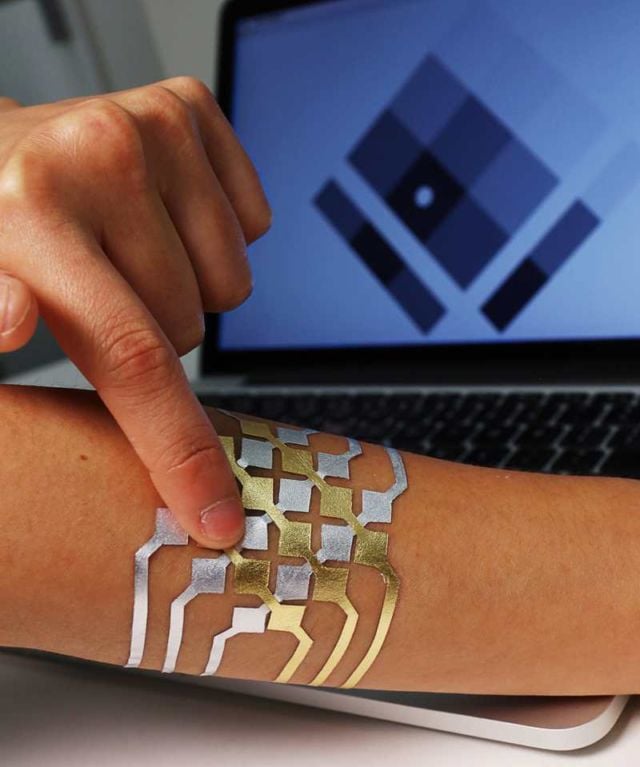 DuoSkin devices allow users to control their mobile devices, display information, and store information on their skin while serving as a statement of personal style.
Fashion designer Chris Bevans, a former Media Lab Director's Fellow, had heard about DuoSkin, and he saw an interesting synergy between the focus of his DYNE brand on NFC in clothing and DuoSkin's NFC tags.
source MIT