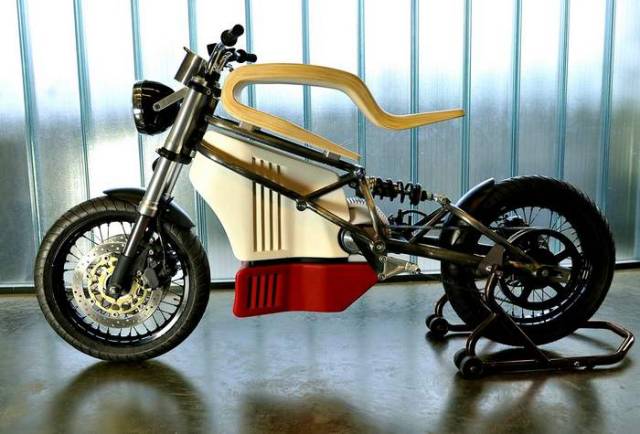 The stylish e-raw electric motorcycle, uses more than 80 sheets of wood to compose its characteristic seat.
The tubular steel frame of the e-raw contains the batteries and supports the upper part of the bike that integrates the seat.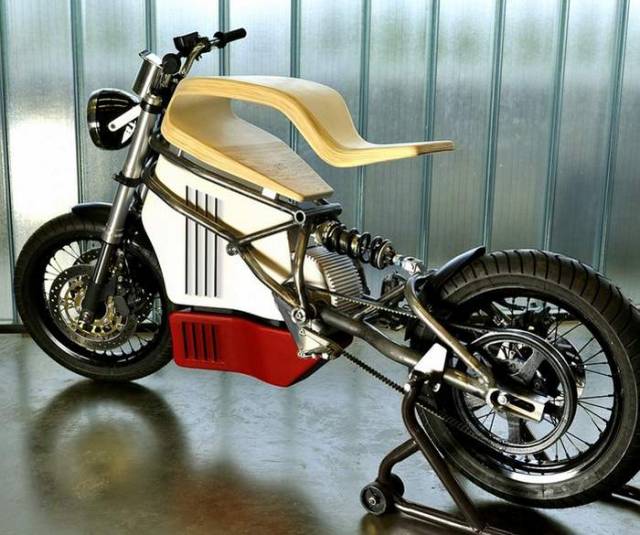 The futuristic seat is composed of more than 80 sheets of wood, which allows it to be both flexible and rigid.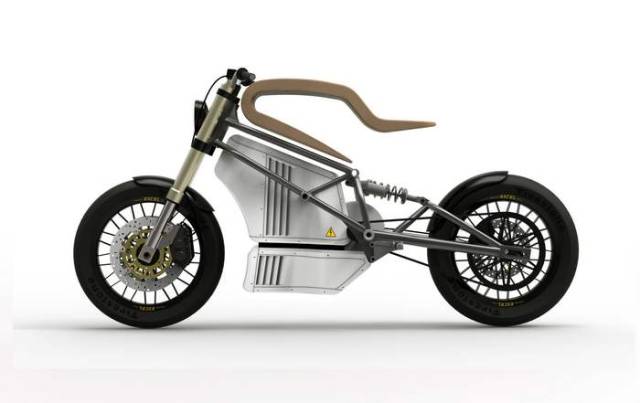 "At the start of e-raw project, my will was to cultivate a direct relationship to matter and to confront the dream to reality by fabricating a prototype. Four craftsmen helped me achieve this bike. Together, we worked hand raw materials such as metal and wood to build this bike."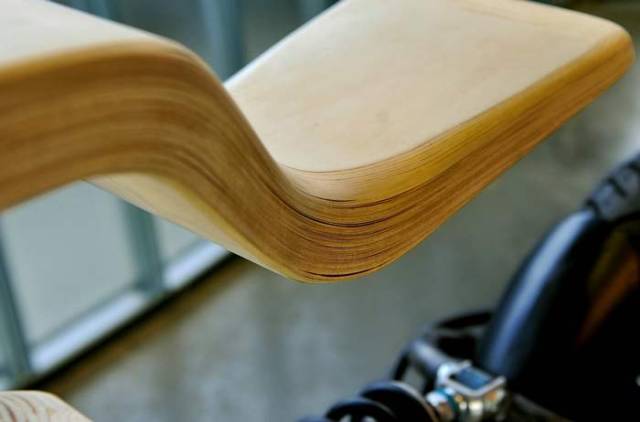 The name e-raw (e electric and raw for raw, natural, pure) illustrates the whole process of this project.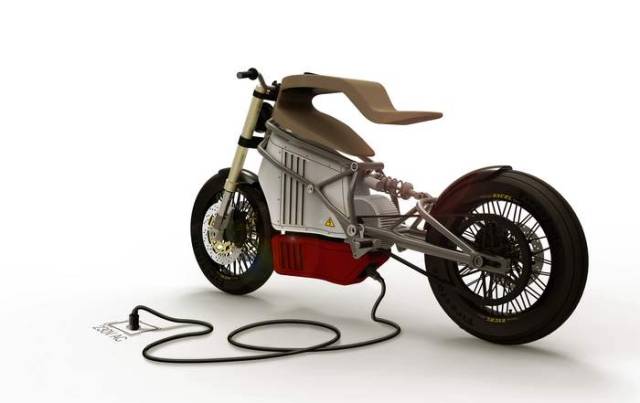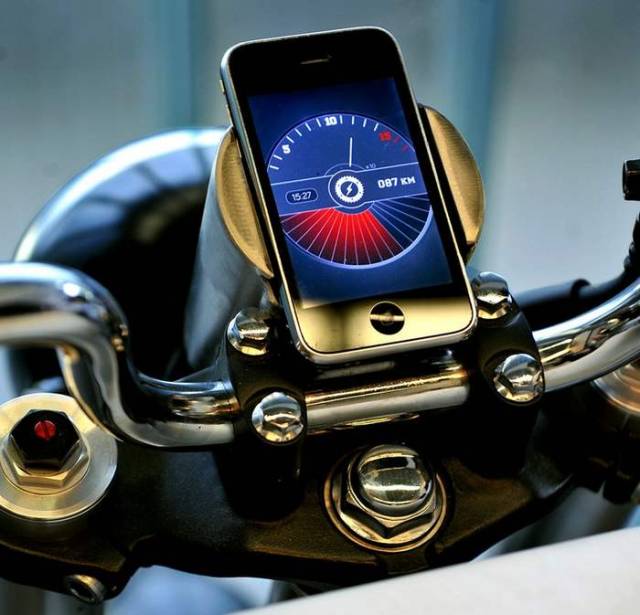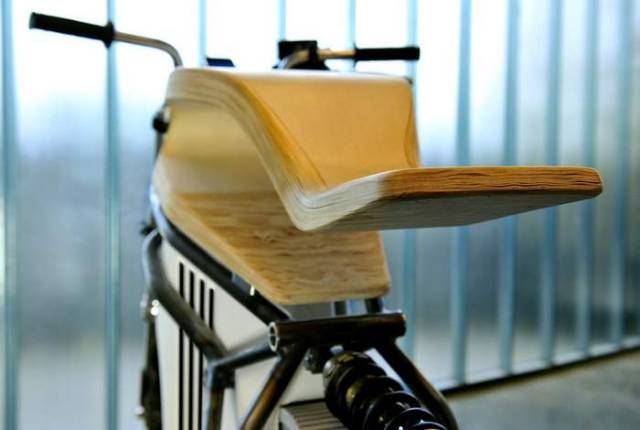 source e-raw