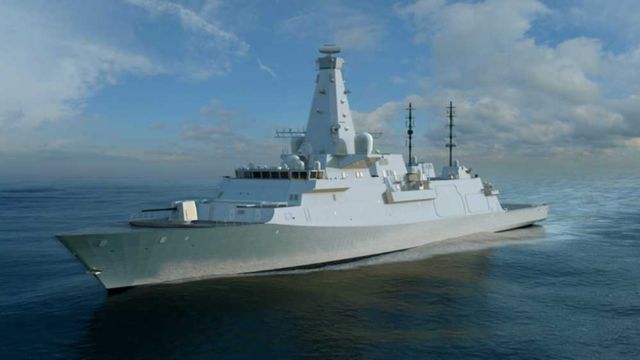 The Global Combat Ship, will be a highly capable and versatile multi-mission warship, operating anywhere on the world's oceans.
The Global Combat Ship designed to support anti-submarine warfare, air defense and general purpose
Above, BAE's Type 26 Global Combat Ship for the Royal Navy. Credit BAE Systems
With the design and development underpinned by battle proven pedigree of Royal Navy warships, it will be capable of undertaking a wide range of roles from high intensity conflict to humanitarian assistance.
It will be capable of operating independently or as a key asset within a task group.
All variants of will share a common acoustically quiet hull and will take full advantage of modular design and open systems architecture to facilitate through-life support and upgrades as new technology develops. This will ensure the Global Combat Ship remains relevant to future maritime demands and delivers an adaptable design with the ability to accommodate sub-systems to meet individual country needs.
via futurism
source baesystems