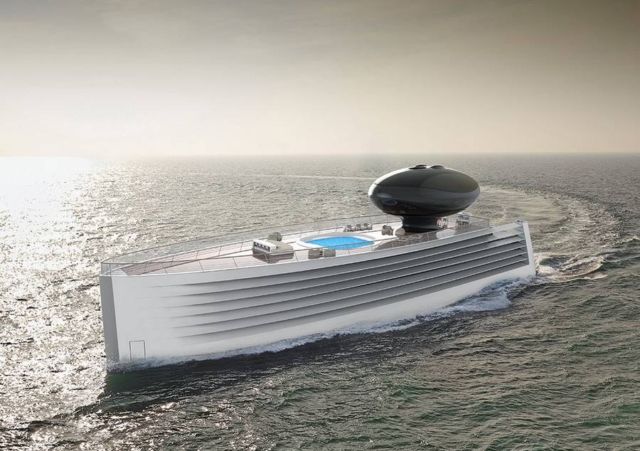 EAU concept electric luxury yacht aims to push simplicity and refinement to its limit.
EAU created by designer Frank Tjepkema, nominated for the 2018 International Yacht and Aviation Awards.
The slick luxury yacht aims to push the technological and aesthetic qualities towards ultimate cleanness.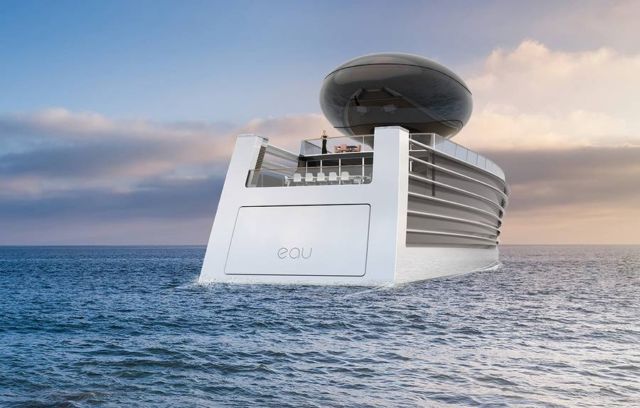 It was developed with the idea that in the near future electric car developments will influence the yacht building industry, increasing the availability of large volume on-board electricity storage and charging points in ports. EAU aims to set the tone towards a future in which the cleanest possible luxury motor yachts will be available, defining a new radical aesthetic to accompany the necessary energy revolution towards electric propulsion.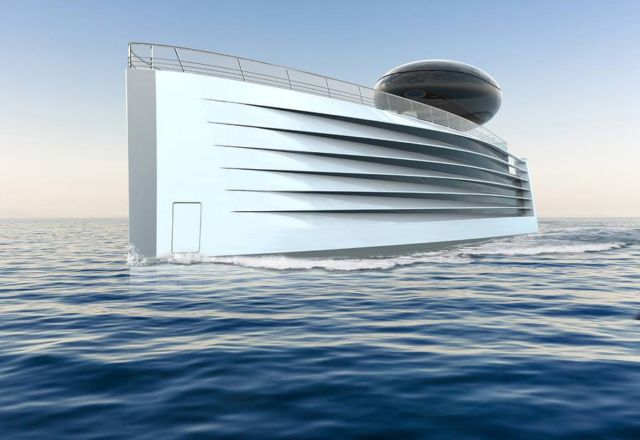 With a length of 63 metres, width of 13.5 metres and beam of 18 metres, it has been designed to precision. Tjep have designed this concept to have 100% electric propulsion with a speed of 25 knots. The hull and superstructure are made from aluminium which is projected to contains 12 cabins.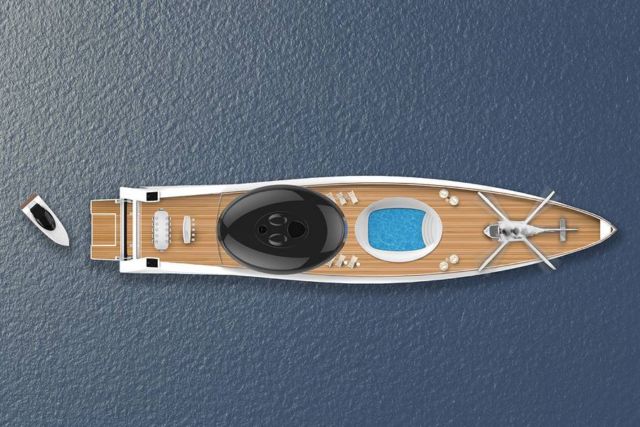 The inspiration behind the concept yacht was said to be water drops and layering. Using familiar elements from traditional yacht craftmanship; the way in which the wooden planks form the layered lines along the hull of the wooden ships. The water droplet shaped wheelhouse, creating a key element of this design, floats like an abstract sculpture above the deck.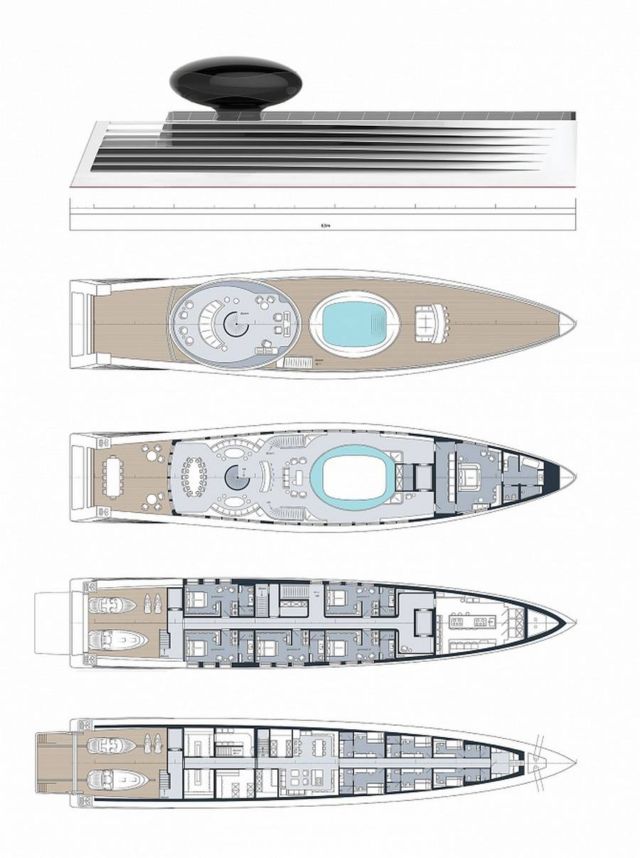 source Tjep