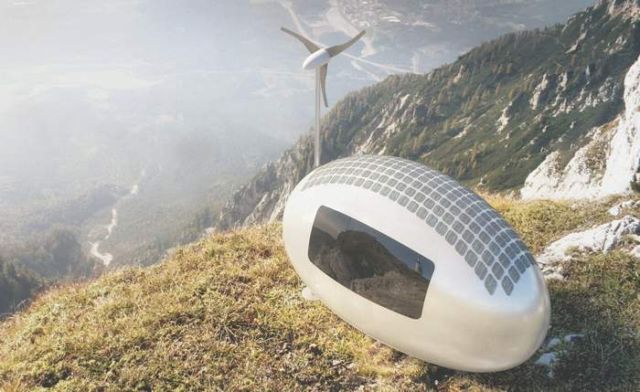 Ecocapsule is a portable low-energy green house packed into a compact form.
Ecocapsule is powered by a built-in wind turbine complemented with an array of solar cells.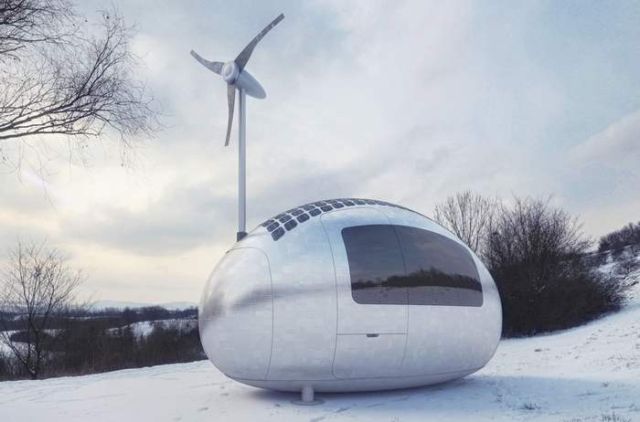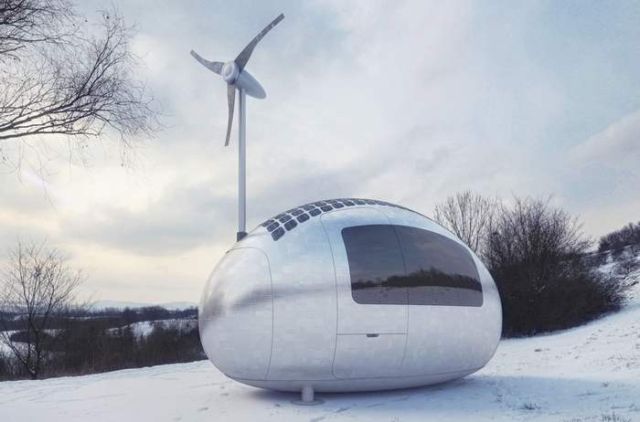 It merges an energy efficient shape, compact volume and off-grid capabilities with the luxuries of a warm bed, running water and a hot meal.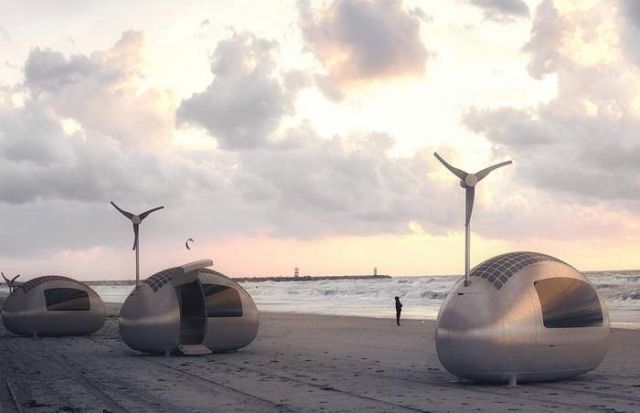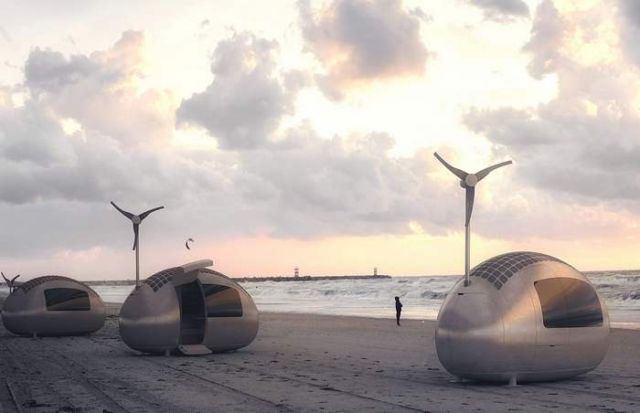 Even though small in size, each Ecocapsule comfortably houses two adults. Its efficient spatial layout allows you to enjoy convenience of household facilities in off-grid conditions. Built-in kitchenette with running water, flushing toilet and hot shower are luxuries of a hotel room that are now also available in wilderness.




It has been designed to fit inside a standard shipping container. The dimensions are ( H x L x W ) 2.55m × 4.45m × 2.25m, with power output 750W for wind and 600W for solar cells.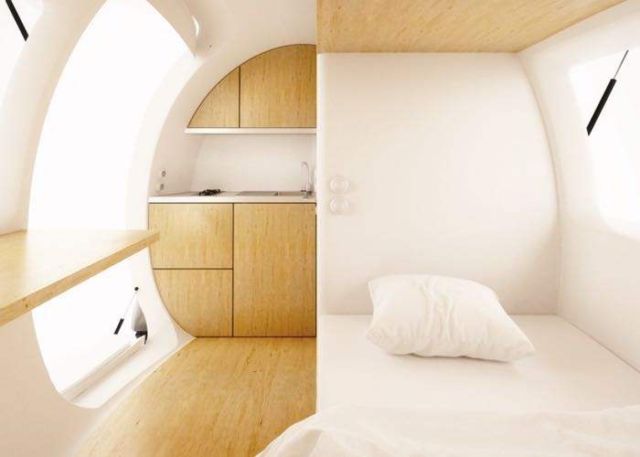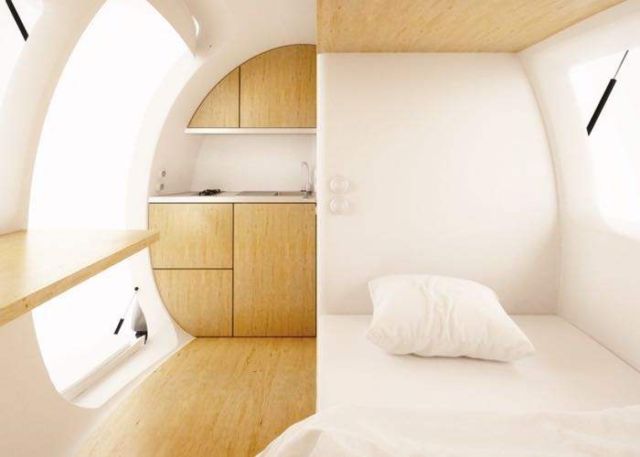 via inhabitat
source Ecocapsule