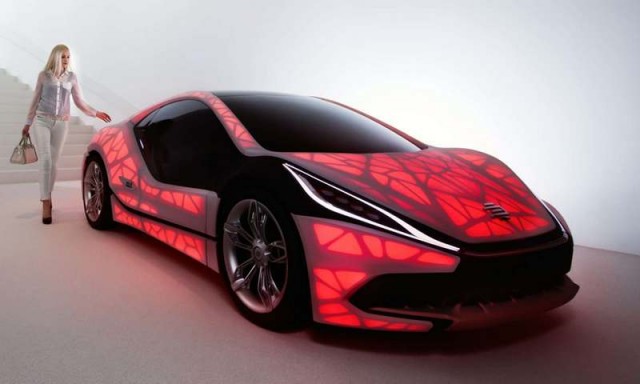 German engineering firm EDAG unveiled at the Geneva Motor Show, the Light Cocoon 3D-printed car inspired by the leaf of a plant.
Images credit EDAG
The EDAG's 3D-printed skeleton of the Light Cocoon is so strong that it doesn't need traditional sheet metal panels for strength.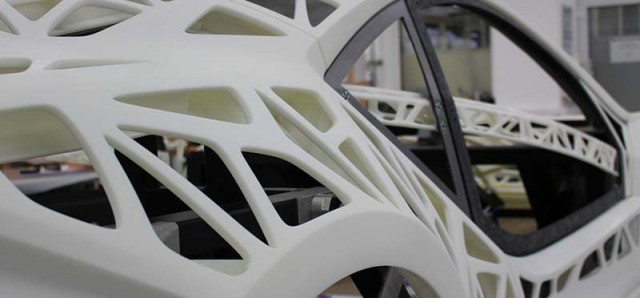 The "EDAG Light Cocoon" presents the same kind of stable, branch-like load bearing structure that can be seen. Despite that less material has been used, all requirements imposed on structurally relevant components are met.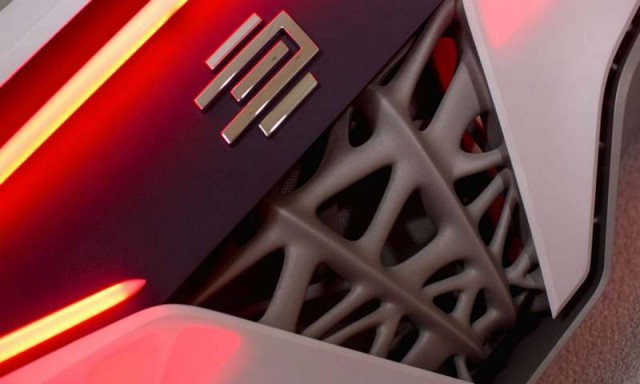 As developers of complete vehicles, however, the Wiesbaden group have taken these thoughts one step further. In 2014, EDAG developed the Genesis concept, a clear indication of the direction in which things are heading. Genesis is proof of the fact that cars can be produced differently, better and – above all – more efficiently if we put our trust in the technological evolution of 3D printing and develop it to good purpose. In exchanges with researchers and experts, the Wiesbaden company have shown that the next 20 years could see a paradigm shift in automotive engineering – because it might become possible for bodies and structures of all types to be created in the "printer". Economically inefficient manufacturing tools and, linked to these, economically restrictive requirements for development and design, or resource-consuming logistics for the transport of material – all of this could change in the next few decades, and be replaced by more efficient production.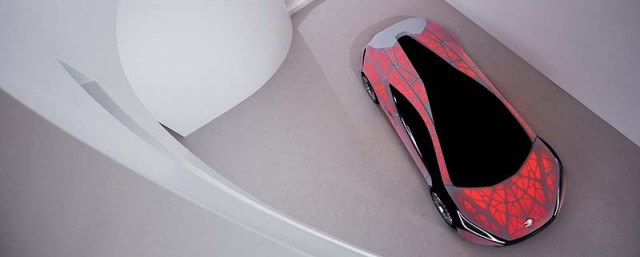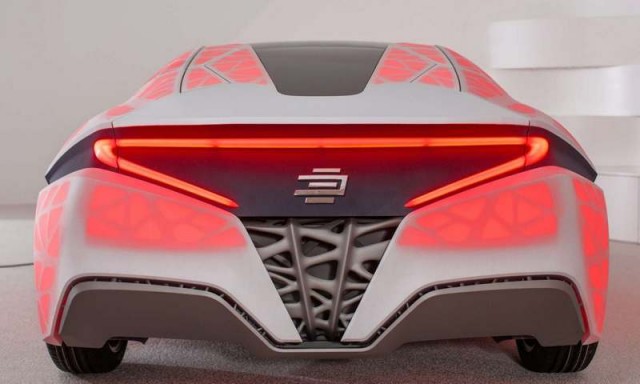 source EDAG