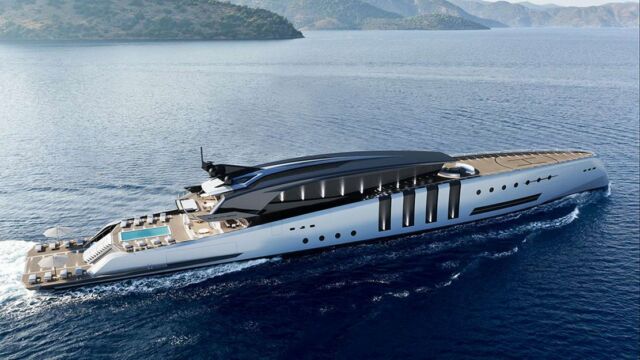 Eleuthera superyacht concept was inspired by the shapes of the marvelous creatures of the sea, heavily influenced by automotive design to give an aggressive and modern look.
The exterior design of the 364-foot (100-meter) Eleuthera Superyacht created by Azcaratedesign, counts with a massive stern platform that transforms into a saltwater pool also serving as a beach club.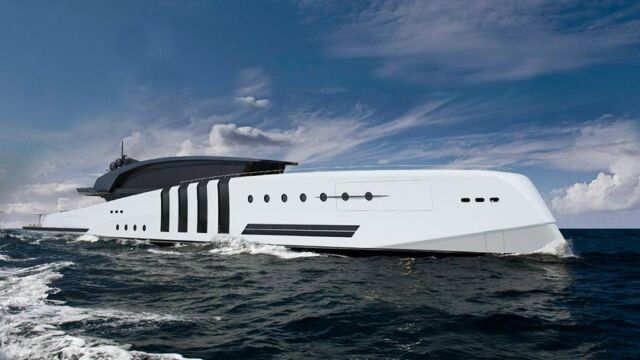 The main deck is fitted with a vast pool, lounge, and dining areas also capable of turning into a dance floor and open cinema to enjoy the best movies in the open air.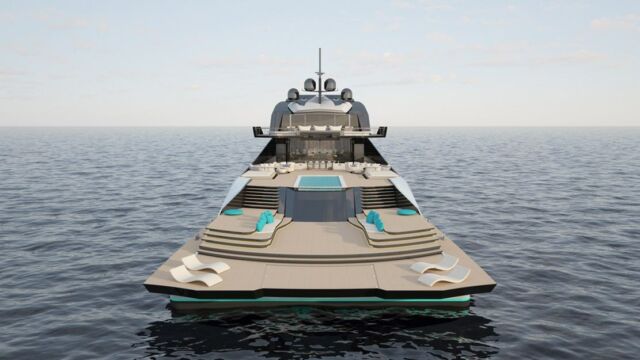 Double-colored anti-scratch teak and a unique anti-slip white marble are the main inserts fitted on the yacht exalting the minimalist design of the boat.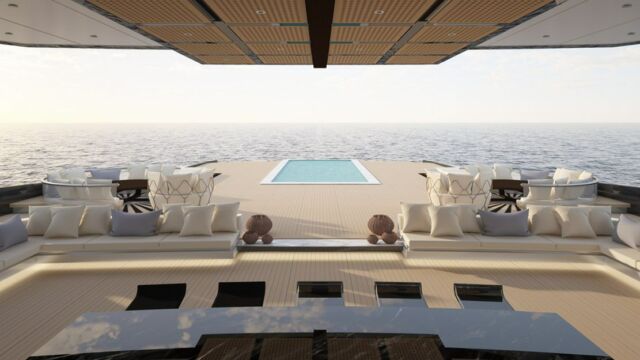 The helipad design has a hydraulic platform to store the helicopter on a dedicated covered garage just underneath.
Two private staircases go directly to the owner 360 degrees terrace. The long, clean upper deck has a rounded lounge/dining just behind the helipad.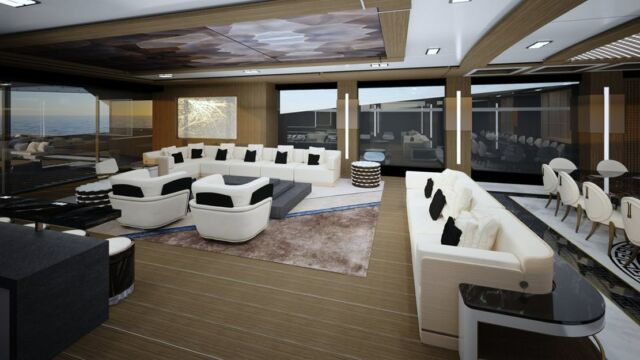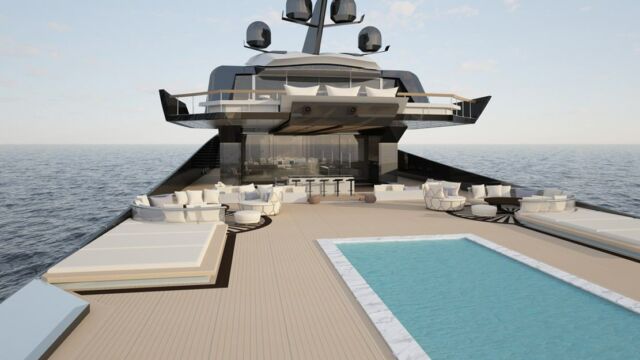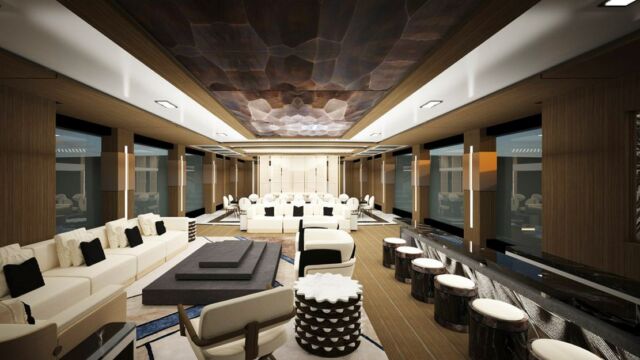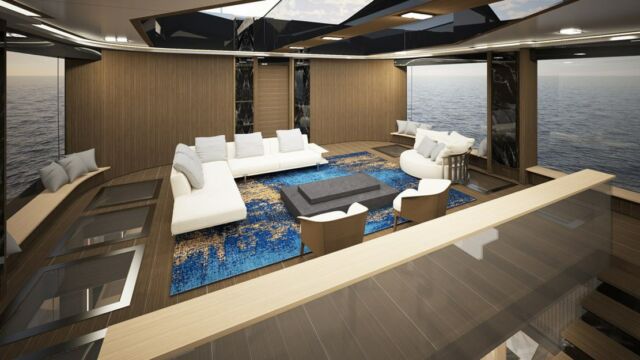 Images credit Azcaratedesign
source Azcaratedesign