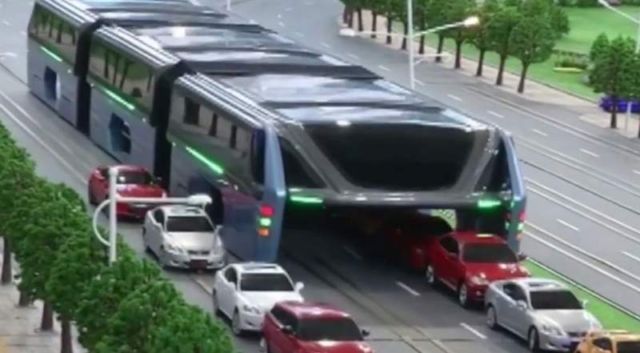 Is the futuristic Transit Elevated Bus, that allows cars running underneath, the future of public transport?   Take a look at the video…
The design of electric Transit Elevated Bus (TEB), the "straddling bus," lets cars drive underneath, is less costly than subway systems and can help reduce traffic jam.
The concept recently presented, as working mini model, at the 19th China Beijing International High-Tech Expo.
It will be able to carry up to 1200 passengers and will travel over the traffic, a clever idea for the most crowded cities.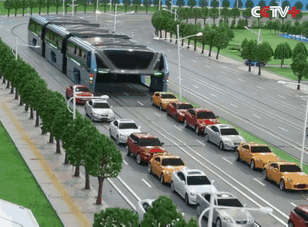 via boredpanda