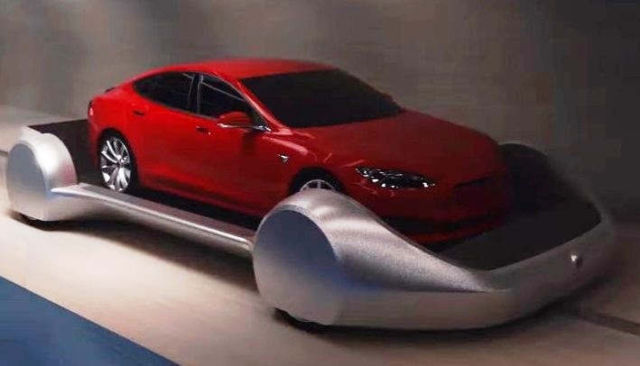 Elon Musk revealed how The Boring Machine, a tunnel under LA will transport cars on 130 mph 'skates.'
The Boring Machine will say goodbye to traffic. An electric platform that will transport cars in a large network of tunnels in California, at up to 130 mph.
He also said that Tesla self-driving cars will be able to go between LA and New York by the end of the year.

source Futurism