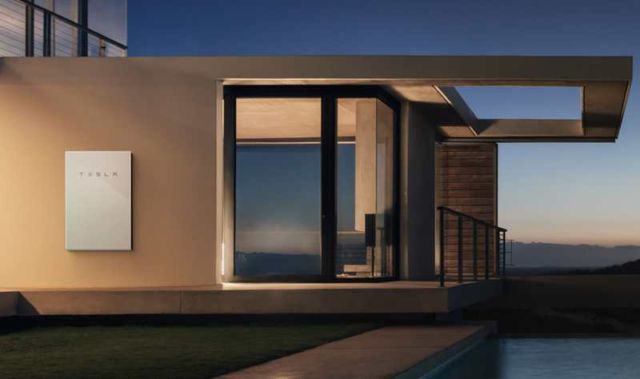 Elon Musk unveiled his new solar roof system along with a 14 kWh second generation Powerwall battery.
Your home can capture this free, abundant energy source through rooftop solar tiles, turning sunlight into electricity for immediate use or storage in a Tesla Powerwall battery.
The tiles are not suitable for existing homes, but only for the construction of new ones. The cost of the materials will be less than the cost of traditional materials.
The sun provides more than enough energy in just one hour to supply our planet's energy needs for an entire year.
Now is the right time to bring our two companies together: Tesla is getting ready to scale our Powerwall and Powerpack stationary storage products and SolarCity is getting ready to offer next-generation differentiated solar solutions. By joining forces, we can operate more efficiently and fully integrate our products, while providing customers with an aesthetically beautiful and simple one-stop solar + storage experience: one installation, one service contract, one phone app.
Customers can choose which sections of their roof will contain the hidden solar technology while still having the entire roof look the same.
When combined with Tesla Powerwall, the solar roof can power an entire home with 100 percent renewable energy.
The solar roof is offered in four beautiful styles – Textured Glass Tile, Slate Glass Tile, Tuscan Glass Tile, and Smooth Glass Tile – to complement a variety of architectural styles."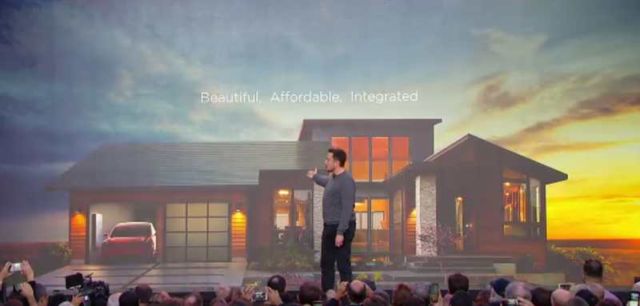 via The Verge,  Understandsolar
source Tesla