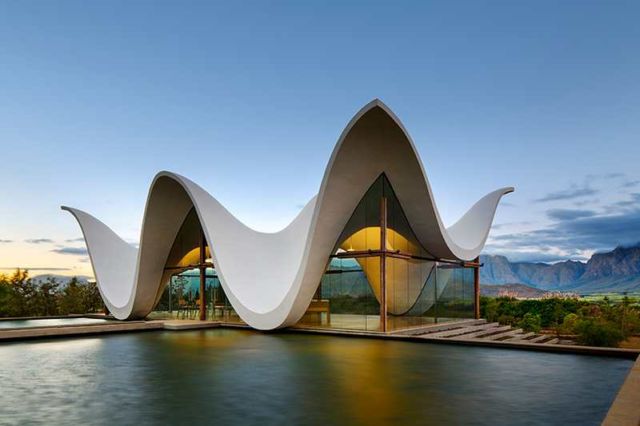 An exceptional chapel with a unique wavy roof in South Africa's Western cape province.
Designed by UK firm Steyn studio, the chapel development reflects, in microcosm, one half of what already exists at the scale of the valley as a whole in terms of its sculptural relationship, as does currently exist between the Manor House and the Waaihoek Mountains.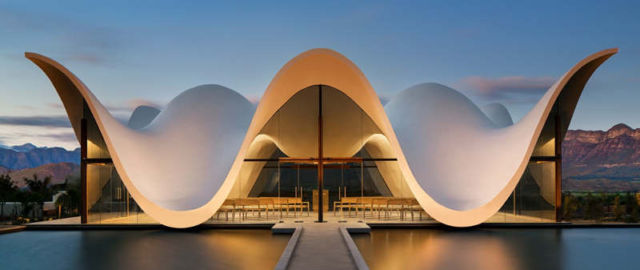 The development profile, architectural form and massing responds sculpturally to the natural configuration of the mountain backdrop.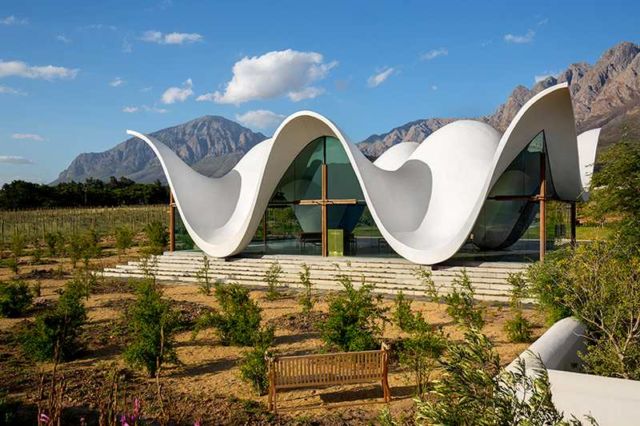 Similarly the text of Psalm 36:7 is also considered as an important informative from a poetic point of view, and its interpretation, architecturally, as a structure which 'floats/glides' and has motion, although physically static.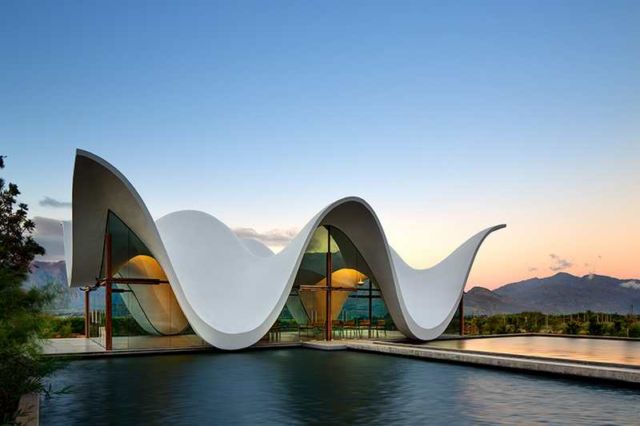 In order to achieve the visual 'lightness' of the roof; the structure had to be simple, unifying and as structurally efficient as possible. It was therefor decided that the roof can also become the walls/columns; its own supporting structure. To realise this we investigated parabolic/hyperbolic arches and surfaces; and its use in thin shell concrete structures.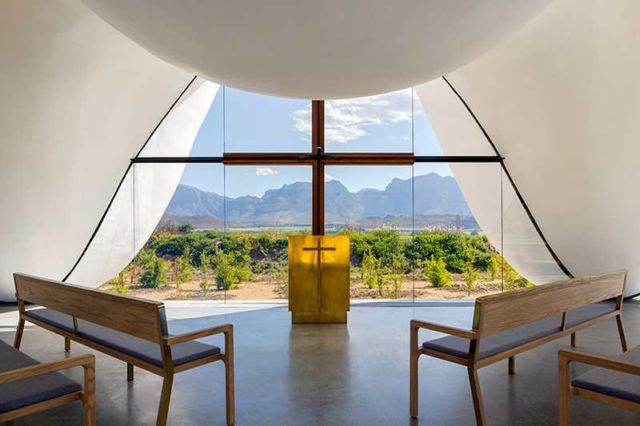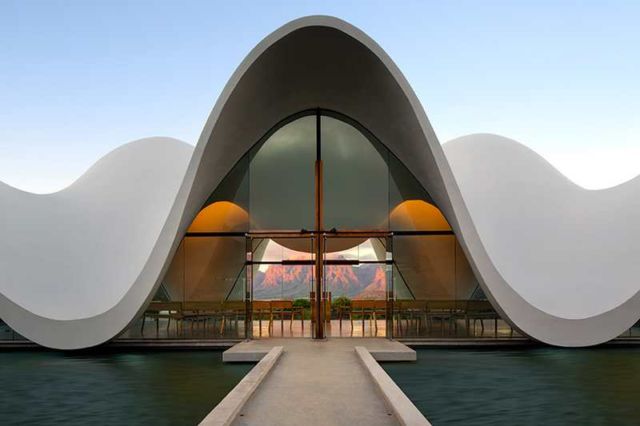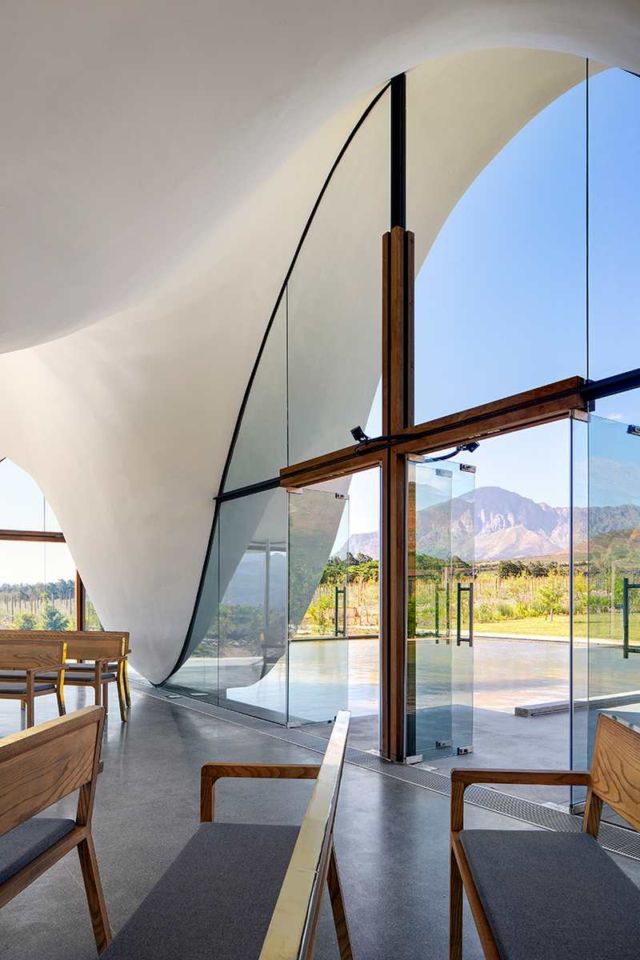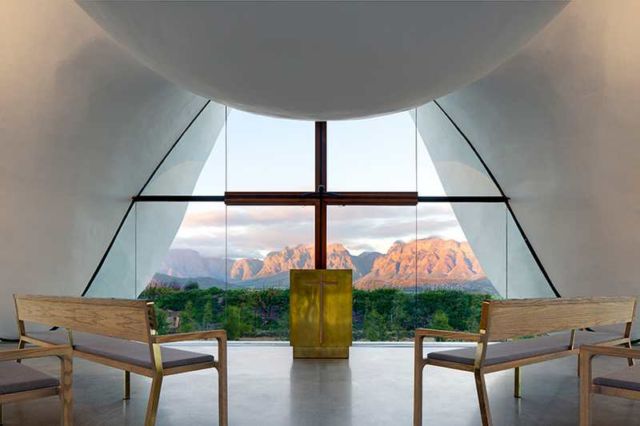 Images credit Steyn Studio
via designboom