Modern Tree House is a tubular glass house built around tree, offering a unique 360° view.
Featuring a Big Tree in its Heart
Modern Tree House by architecture studio A Masow Architects, is a totally transparent circular home, with a grown-up tree in the different floors, that offers an amazing view.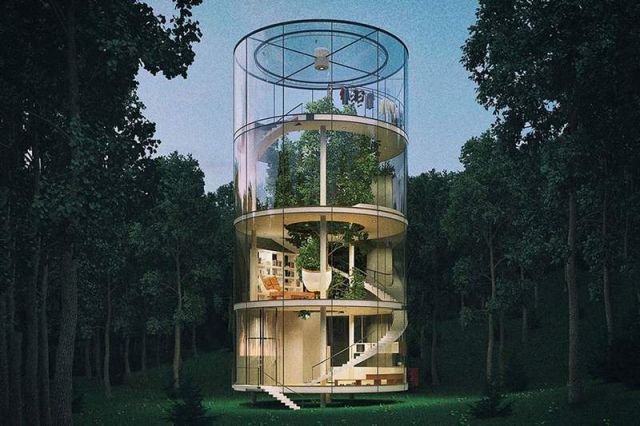 https://www.youtube.com/watch?v=bGB4zZUq1d4
Designed in 2013, the "Tree in the House" could soon become a reality.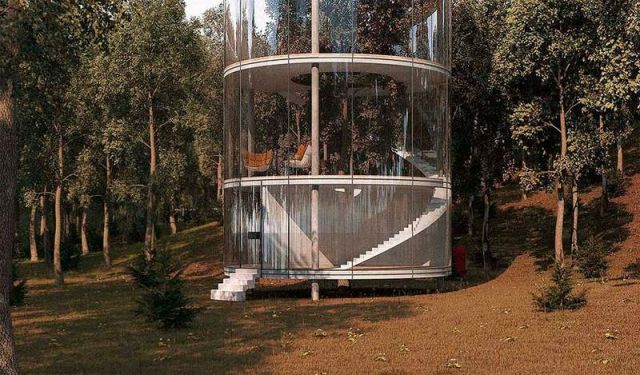 Almassov, explains:
"The main purpose of this project is to offer an alternative to the bustle of city life. We wanted to combine the capabilities of modern industrial design and the natural wealth and beauty. And more importantly it doesn't harm to environment. This is an opportunity to escape from the sweltering concrete boxes and feel the present unity with nature."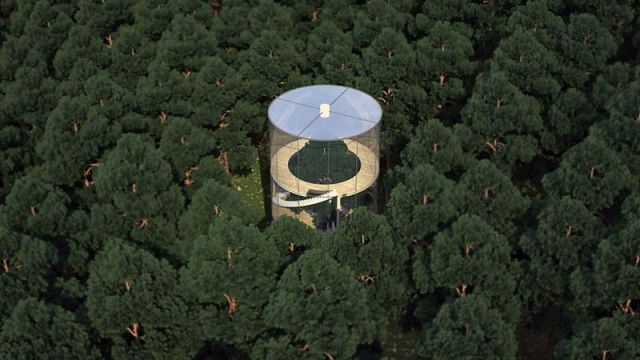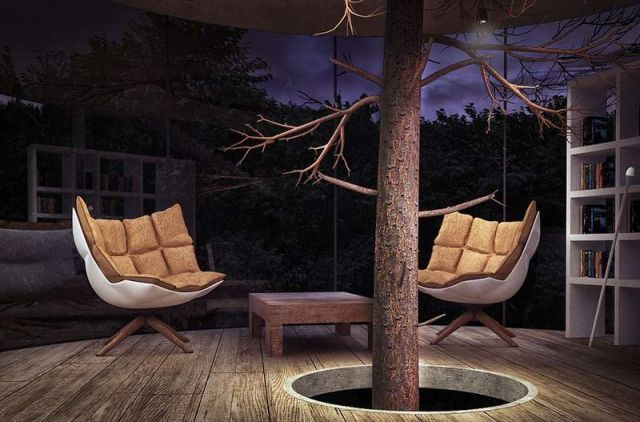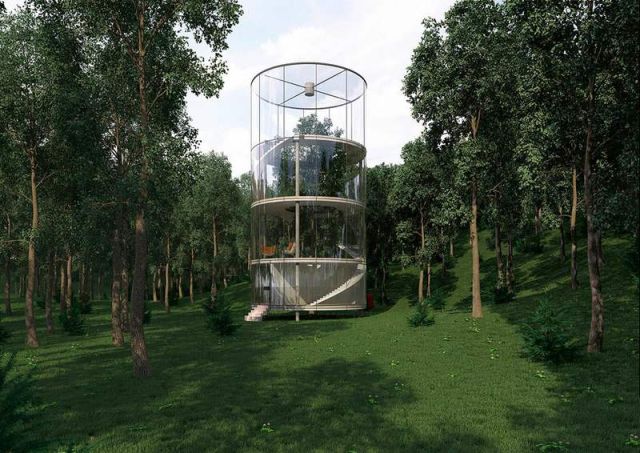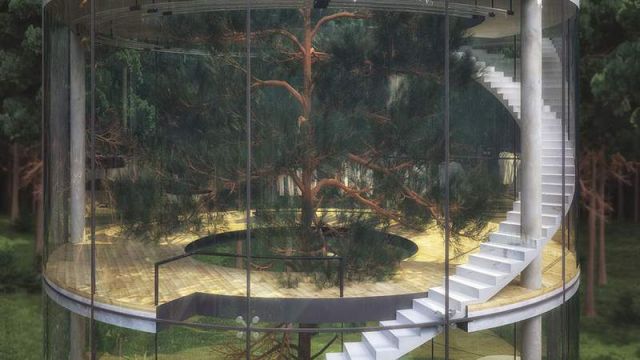 via Fubiz