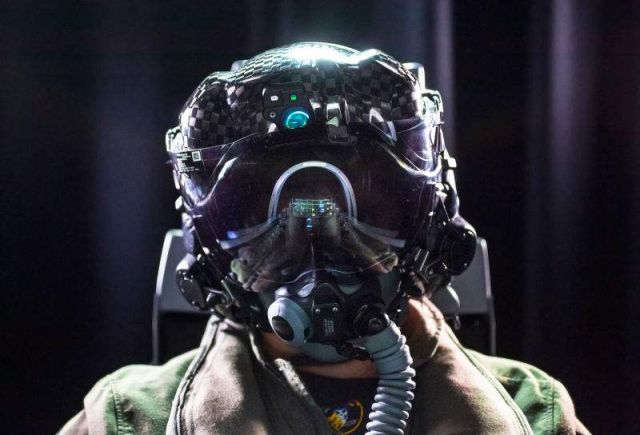 This is F-35's third generation astonishing helmet, one of the jet's most interesting and important features.
The third generation of the F-35's helmet, built by Rockwell Collins and Elbit Systems, solved some of the prior generations' issues, with night vision acuity, buffering, display jitters and more.
Each helmet costs about $400,000 apiece!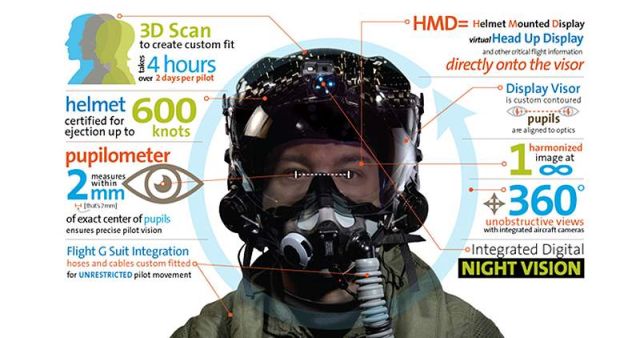 Rockwell Collins ESA Vision Systems' F-35 Helmet Mounted Display System (HMDS) is the world's most advanced binocular HMDS for the world's most advanced tactical aircraft. It's integrated head-up display is the first to provide pilots with all the critical information they need on the helmet's visor ensuring that every mission, day or night, has unsurpassed situational awareness, tactical capability and safety.
via foxtrotalpha