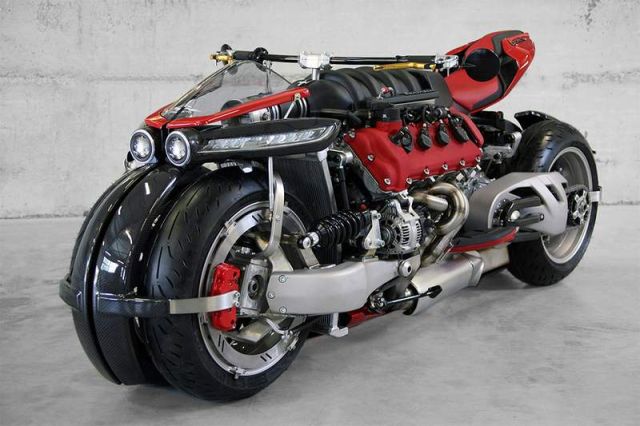 The enormous Lazareth LM 847 4 wheel block motorcycle, debuted at the Geneva International Motor Show.
The Lazareth LM 847 Motorcycle from French custom shop Lazareth, is powered by a Maserati V8 470 bhp!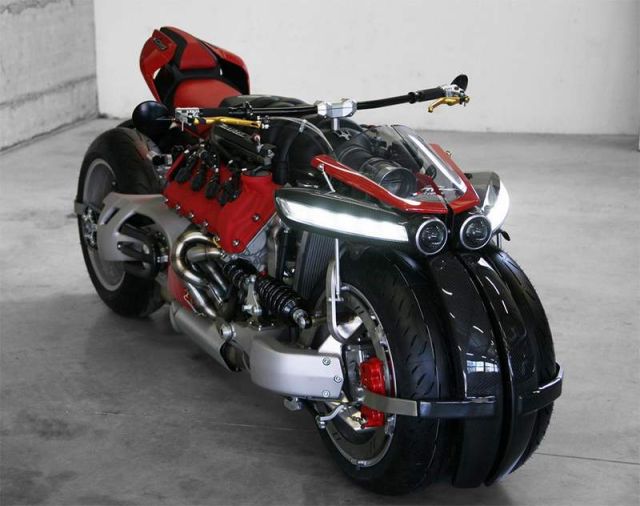 To stop this superbike hell, two dual discs are mounted on the front axle (420 mm piston Nissin calipers 8) and rear 255 mm calipers 4-piston Brembo, the dampers being signed TFX. As long as a smart fortwo (2.65 meters), the LM 847 Lazareth yet weighs only 400 kg, still twice a Yamaha R1 superbike kind or Suzuki GSX-R 1000.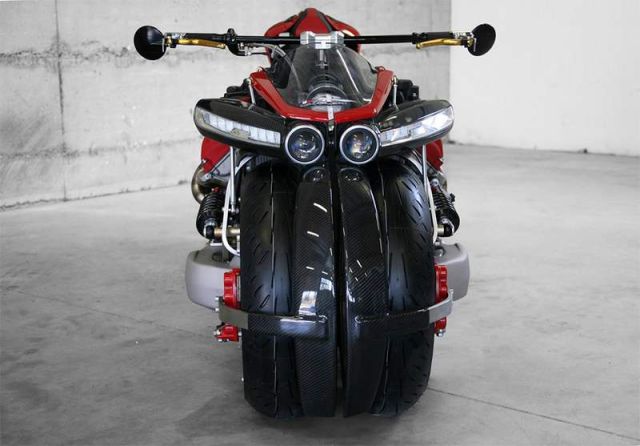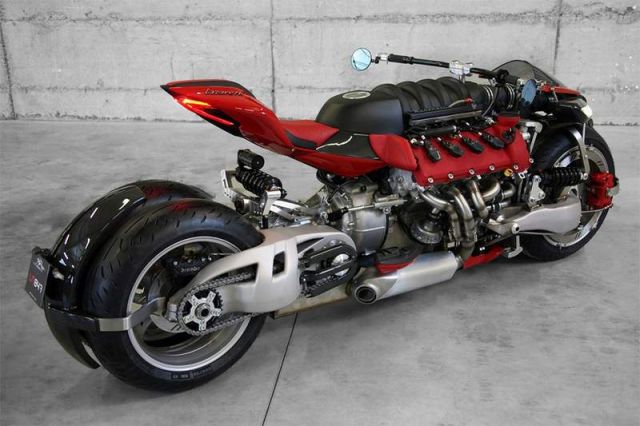 source Lazareth