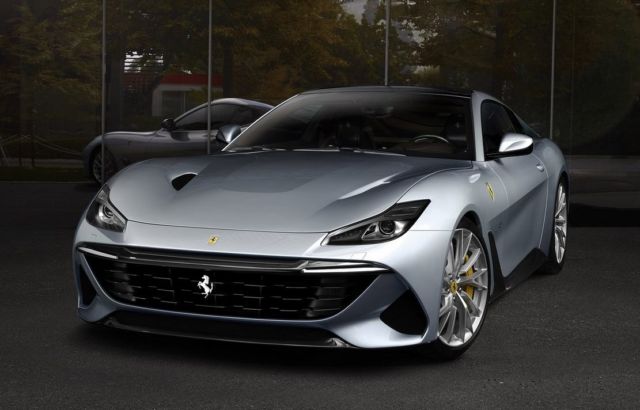 The new two-seater V12 coupé BR20 is the latest arrival from Ferrari's Special Projects Program.
The Ferrari BR20 is based on the GTC4Lusso platform, completely re-imagined by Ferrari designers.
A sublime marriage of dynamic, modern good looks and styling flair inspired by Ferraris of the 1950s and 60s, the BR20 incorporates themes typical of some of the most iconic 12-cylinders in Ferrari history, including the 410 SA and 500 Superfast.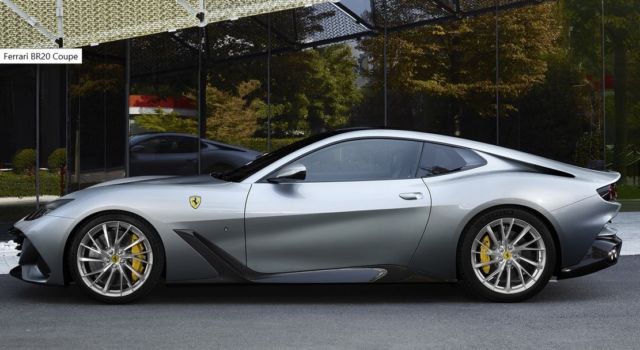 The ultra-sleek fastback line has been achieved by removing the two rear seats of the GTC4Lusso. The car itself is three inches longer than the original, thanks to a specific rear overhang treatment designed to create a silhouette that beautifully emphasises its proportions.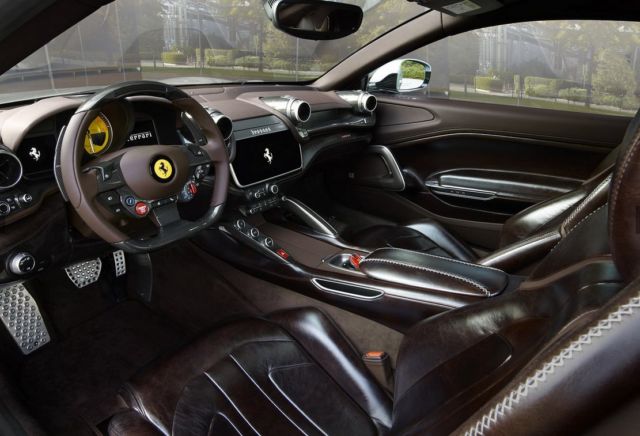 Led by Ferrari's Chief Design Officer Flavio Manzoni, the design team arrived at a new cabin design solution that creates the impression of a pair of arches running lengthwise from the front A-pillar to the rear spoiler.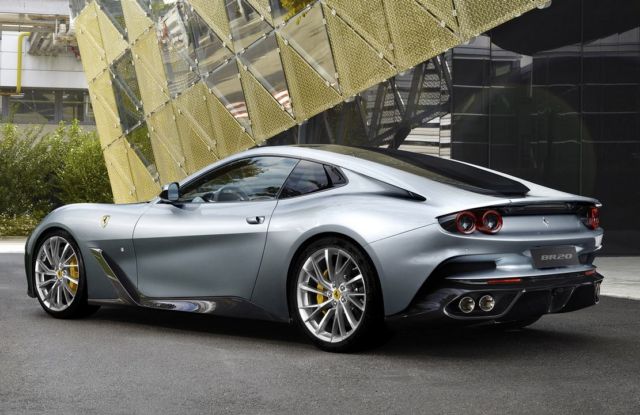 The rear volume of the arch has been hollowed out to create an aerodynamic channel with the air outlet concealed by the black rear fascia under the spoiler. This modern take on Ferrari's "flying buttress" theme firmly connects the car to signature Prancing Horse styling cues not just from Ferrari's GT tradition, but also sports cars of the likes of the 599 GTB Fiorano.
source Ferrari