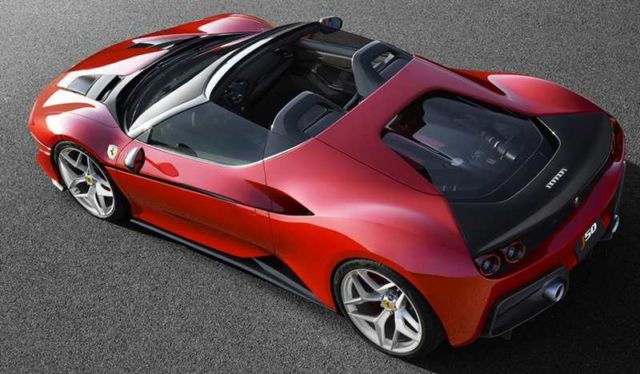 World premiere of the Ferrari J50, created to celebrate the 50th anniversary of Ferrari in Japan.
The Ferrari J50 is a two-seater, mid-rear-engined roadster that marks a return to the targa body style evocative of several well-loved Ferrari road cars of the 1970s and 1980s.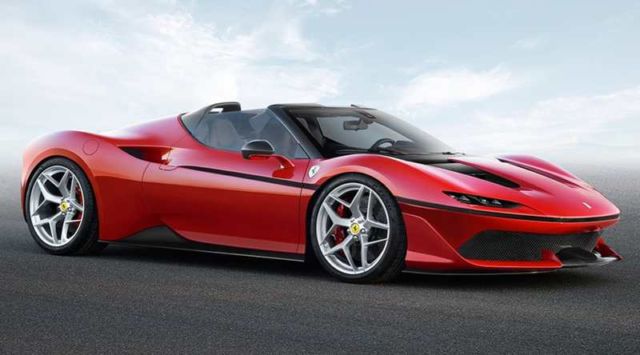 Designed by the Ferrari Styling Centre team in Maranello, just 10 examples of the J50 will be built and, in the spirit of Ferrari's fuori serie tradition, each one will be tailored specifically to the customer's requirements.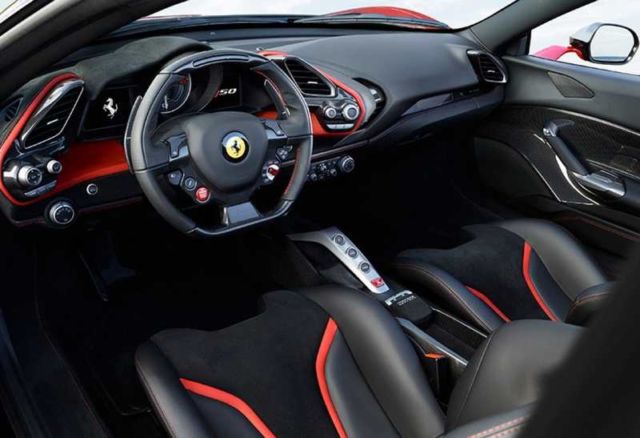 Based on the 488 Spider, the J50 is powered by a specific 690 hp version of the 3.9-litre V8 that won the overall International Engine of the Year Award this year.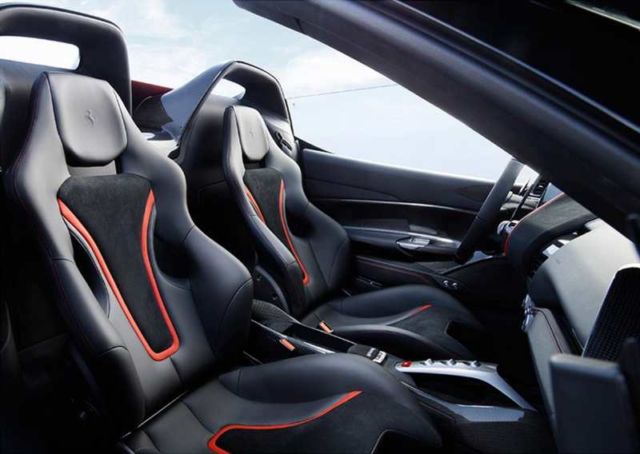 The J50 benefits from detailed aerodynamic development with a number of significant functional solutions. Firstly, the radiators have been positioned closer together, and the front bumper has been completely redesigned. The windscreen header rail has been lowered allowing more airflow over the aero foil and thus over the rear spoiler.
source Ferrari J50