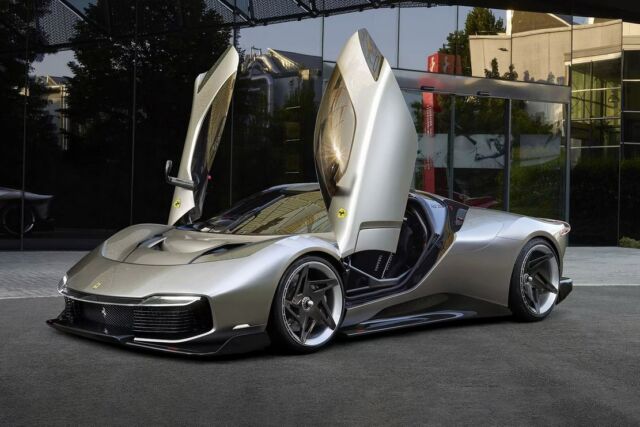 Ferrari KC23 Track Car is really a custom-bodied 488 GT3, an elegant state-of-the-art supercar.
Ferrari KC23, is a track-focused supercar born from the penmanship of Ferrari's Centro Stile, led by Flavio Manzoni, and one very imaginative, passionate, and exacting customer.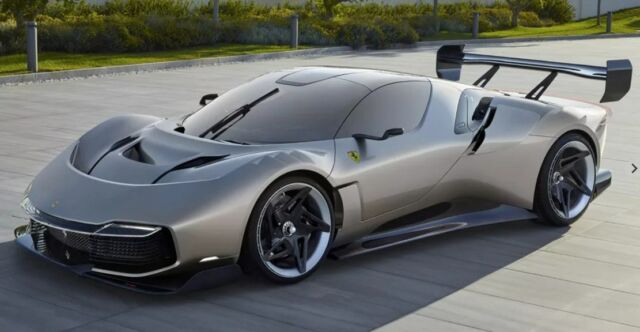 Ferrari KC23.  Credit Ferrari
This latest creation from the Special Projects program is as innovative as it is striking and has been commissioned by one of the prancing horse's most dedicated collectors.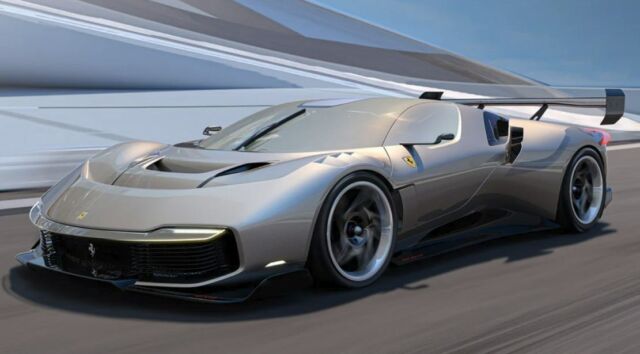 Ferrari KC23.  Credit Ferrari
Under the skin is the heart and soul of the 488 GT3 Evo 2020.
Its futuristic bespoke body is underpinned by proven race car architecture, and with two different configurations the visual character changes from angel to devil car.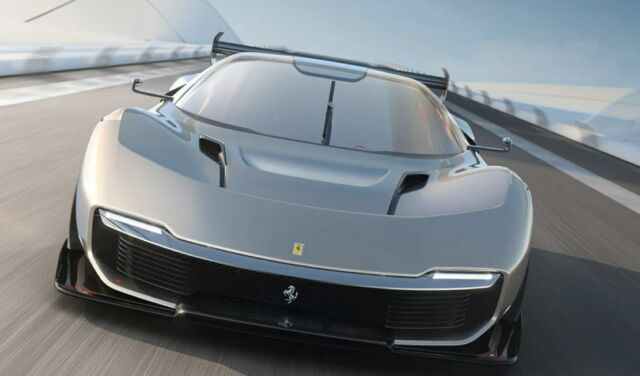 Ferrari KC23.  Credit Ferrari
Its innovations, both aesthetic and performance baiting, include motorized air intake vents and an imposing rear wing that is removable.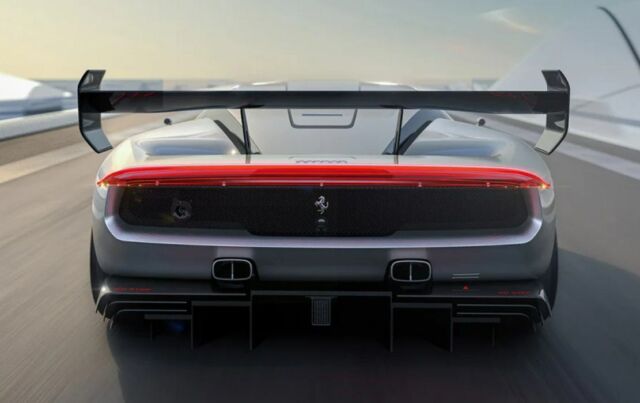 Ferrari KC23.  Credit Ferrari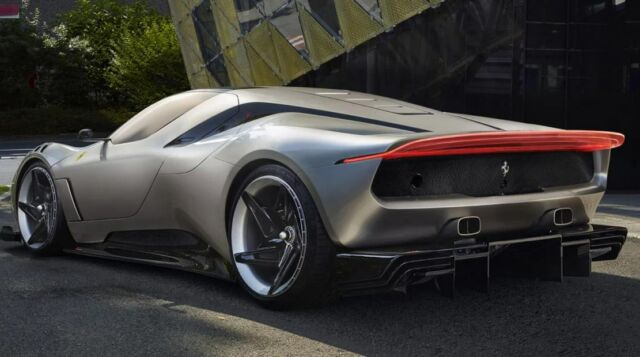 Ferrari KC23.  Credit Ferrari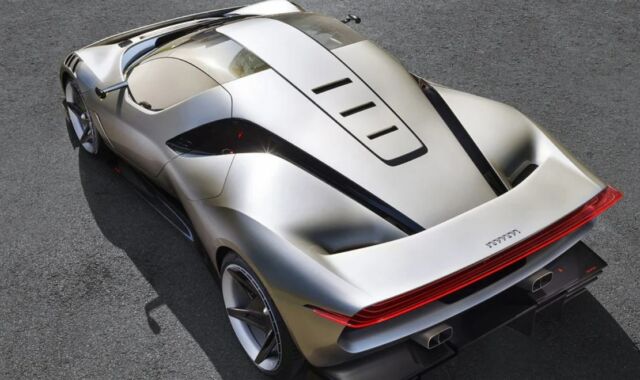 Ferrari KC23.  Credit Ferrari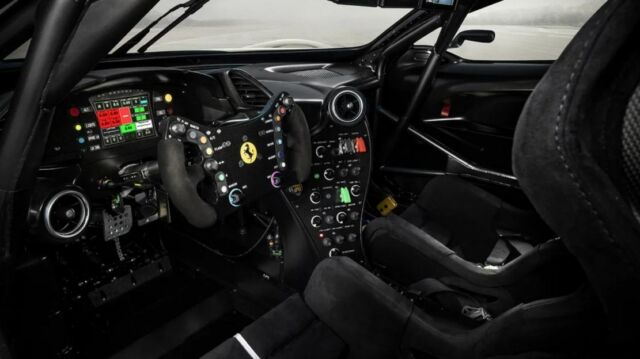 Ferrari KC23.  Credit Ferrari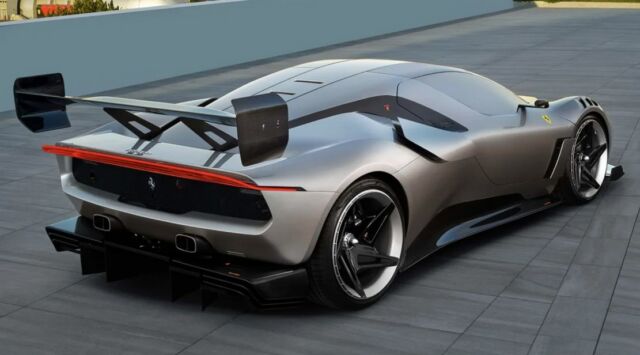 Ferrari KC23.  Credit Ferrari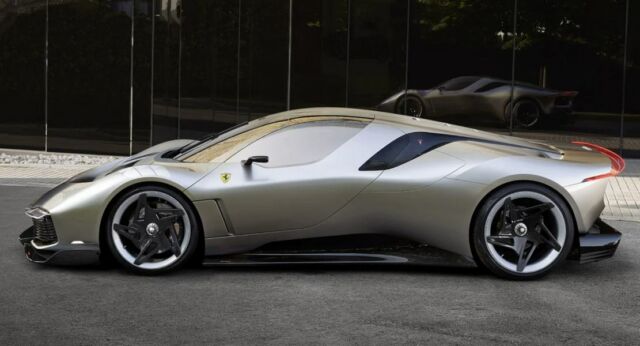 Ferrari KC23.  Credit Ferrari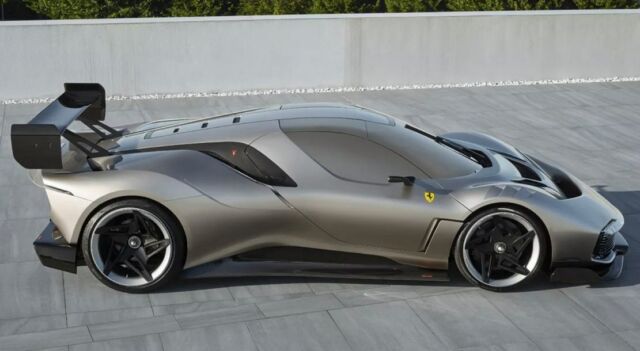 Ferrari KC23.  Credit Ferrari
source Ferrari