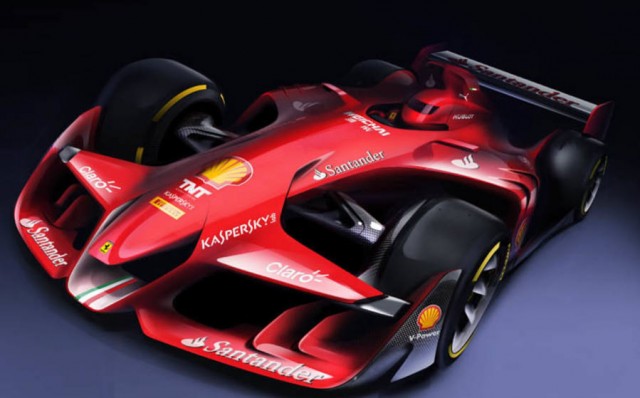 This striking design represents Scuderia Ferrari's vision for the Formula 1 car of the future.
Images credit Ferrari
A radical concept Formula One car by Ferrari's design team, featuring a still open cockpit with a helmet design that seems to be one with the bodywork.
Ferrari's F1 car of the future has more streamlined aerodynamics, larger rear wing, small wheel covers and will probably include the proposed power output to 1000bhp.
via Ferrari