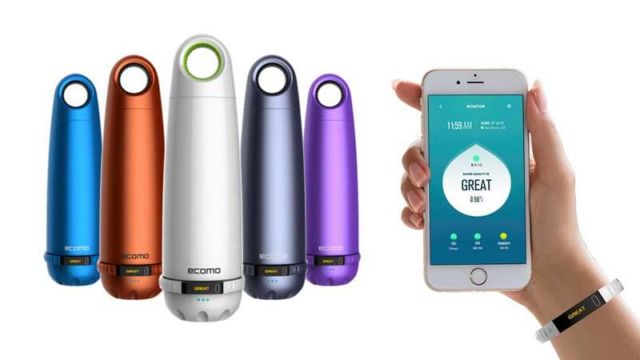 Ecomo is a smart bottle that helps you to get rid of contaminants.
Ecomo aims to bring clean water to everyone. Shake to test, twist to filter.
With this project, we look forward to minimizing the usage of plastic bottles.
"We will aggregate the data and create a water quality map that covers as many communities as possible. By buying this product and utilizing it, you will be contributing to this data map (without revealing any privacy) and become part of the effort to protect public health and environment."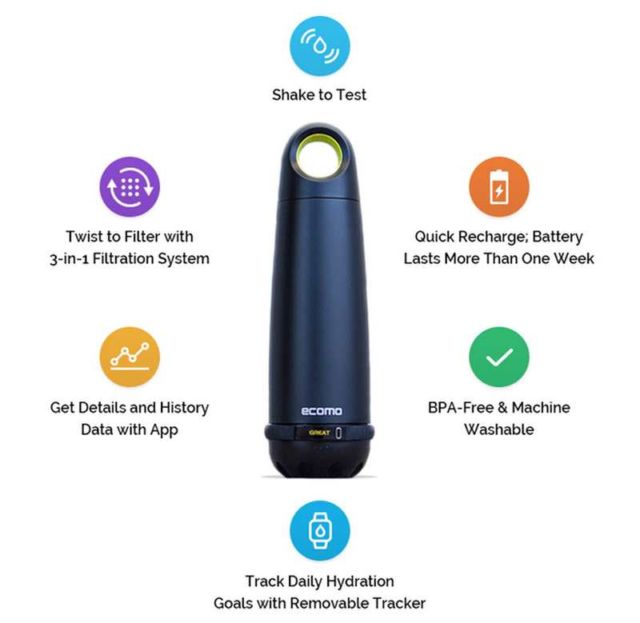 Fill the Ecomo Smart Bottle up: you can use any water source, either from your home faucet, a nearby water fountain, or even from a stream.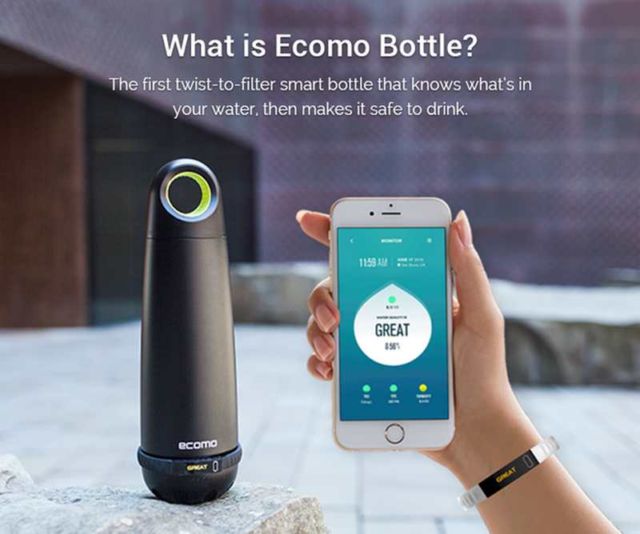 Test out the contaminants in your water simply with a shake. Make sure to secure the top before shaking the bottle. You can view the water quality from the LED display on the bottle or the Ecomo mobile app.

Once you know your water quality, you can filter the water with a simple twist. The bottle's 3-in-1 filtration system contains an activated carbon fiber, ion exchange fiber, and a nano-fiber membrane. With this technology, Ecomo Bottle can remove most major contaminants, such as pesticides, petroleum products, bacteria, and most heavy metals.  Enjoy clean and healthy water!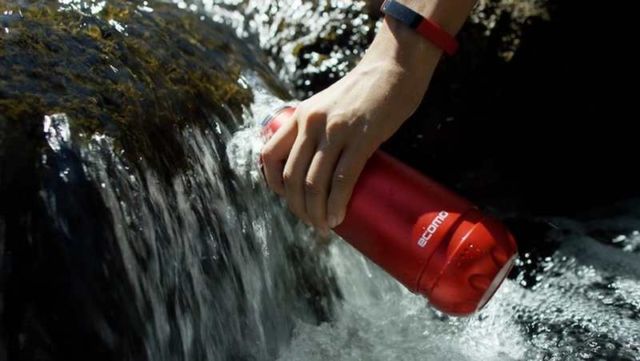 via kickstarter