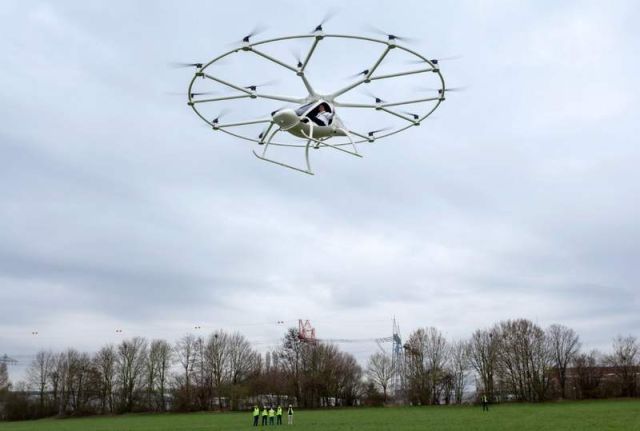 Dawn of a revolution in urban mobility, first manned flight with the electric multicopter Volocopter VC200.
The premiere of manned flights with the world's first certified Multicopter, e-volo's Volocopter VC200, marks a step forward in urban mobility.
Images credit Volocopter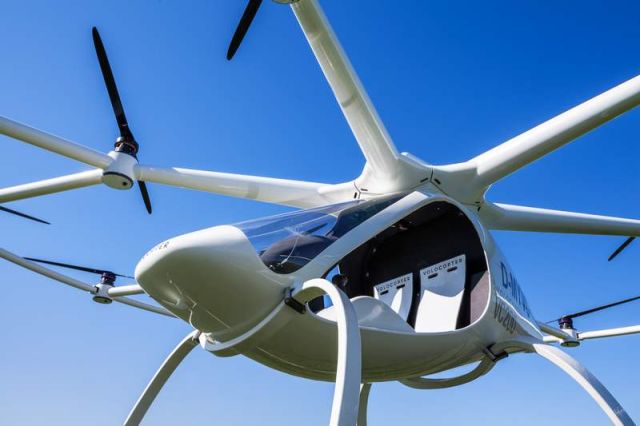 The Volocopter is a personal aerial vehicle designed to be so easy and safe to fly that anyone can command it. Due to its electric propulsion, it has no tailpipe emissions and is impressively quiet.
Interviews after the first manned flight with Volocopter VC200 | D-MYVC :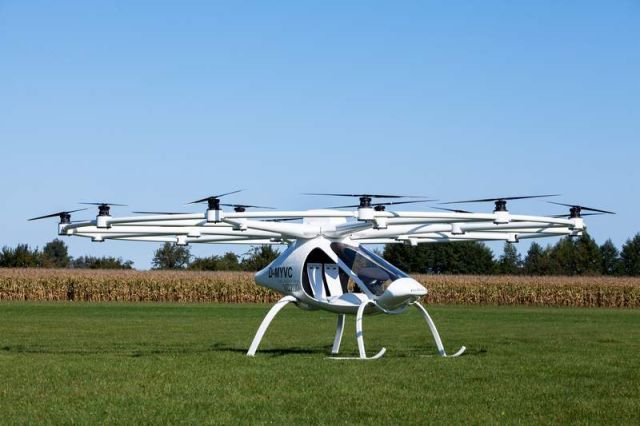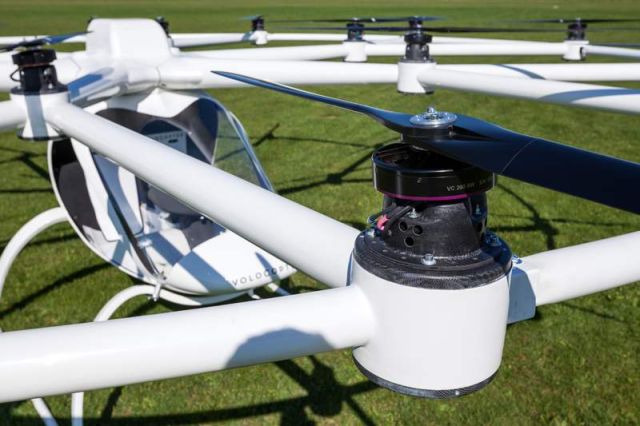 Press release:
For the first time humans' dream of personal flight as a daily routine becomes attainable. As such it not only offers more widespread use in conventional aircraft domains, but brings us another step closer to air taxi services and entire transportation systems in the third dimension.
The Volocopter VC200 received the 'permit-to-fly' as an ultralight aircraft from German aviation authorities in February 2016. In the context of the commenced test program, e-volo has started to conduct manned flights. The historic world premiere of a flight with a certified multicopter was made by e-volo managing director Alexander Zosel on March 30th, 2016 on an airfield in Southern Germany.
"The flight was totally awesome" Alex Zosel said right after his landing. "The machine was absolutely reliable, there were no vibrations, it was tremendous. Anyway, the first flight was simply unbelievable. I got in, we did the pre-checks for what felt like maybe 20 seconds, and after that I'd already got the all-clear for flying. I didn't wait long, I simply pushed the lever upward and the Volocopter simply sprung upward in a single bound. It was unbelievable, it hovered totally weightlessly, I mean it didn't at all feel like there were crazy forces at work, it was all just totally light and the Volocopter immediately converted every movement I made with the joystick.
It is definitely a sublime feeling to lift off, fly the first few meters, and then actually take my hand off the joystick and think that, yeah, it's really as if I'm standing on the ground, and then I look down and there are 20-25 meters beneath me. So it's definitely unbelievable what we've achieved here. It's seriously unbelievable!"
Thanks to its innovative flight control, the vertical take-off and landing aircraft (VTOL) is extremely easy to fly. The Volocopter is piloted one-handedly with a single joystick and significantly reduces the number one reason for accidents in conventional helicopters: human error. To demonstrate this feature, Zosel releases his hand from the joystick to applaud his team during the premiere flight, while the Volocopter automatically holds its position. A comprehensive redundancy concept compensates any failure by critical components including the loss of several motors. This was demonstrated exhaustively during the certification process. Furthermore, the Volocopter is quiet and due to its purely electric motor with its quickly interchangeable battery system, it is also absolutely emission free.
source Volocopter