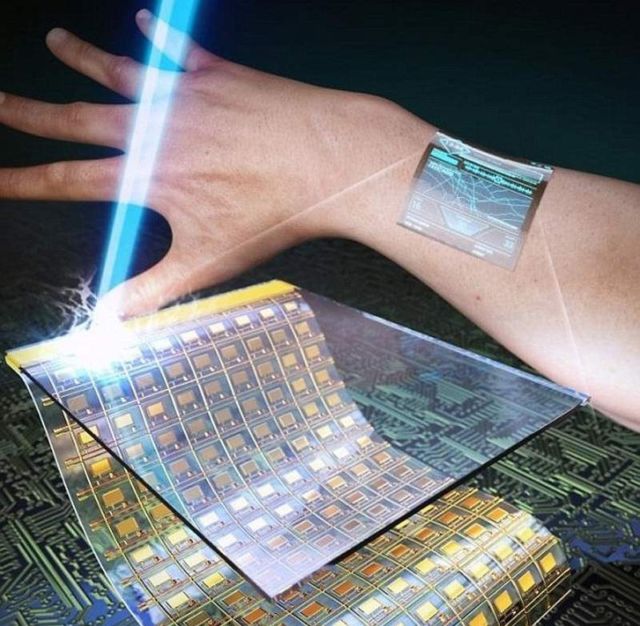 Scientists created flexible screen, you can wear on your wrist.
Scientists created a skin-like transparent display, a flexible oxide TFTs for practical display applications, made by transparent and flexible substrate.
Above, the flexible screen proved to have a high degree of mobility, and survived several cycles of severe bending tests.
The ultrathin, flexible, and transparent oxide TFTs for skin-like display, created using an inorganic-based laser liftoff process. In this way, can be attached onto human skin surface without any structural damage.

The skin-like transparent display can attach to fabrics and other non-flat surfaces.
The skin-like oxide TFTs show reliable performance under the electrical/optical stress tests and mechanical bending tests due to advanced device materials and systematic mechanical designs.
via dailymail
Published to Wiley's Advanced Functional Materials