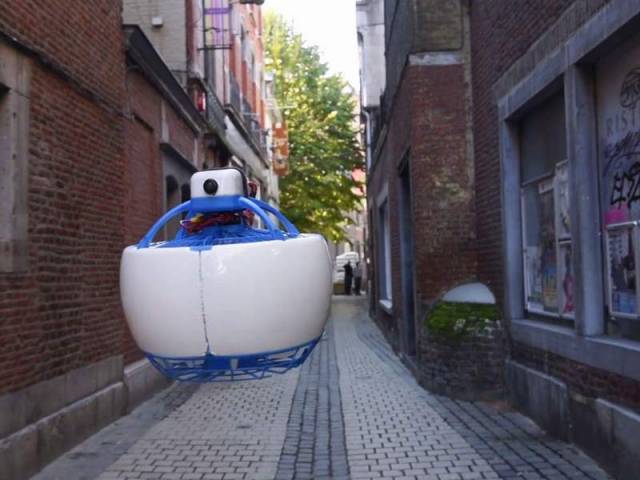 Fleye is a new kind of safe, fun and autonomous personal drone, that re imagine the future of flying robots.
What would a drone from the future look like?
"At Fleye, we dream of small, autonomous, flying machines floating around us and helping us in our daily lives.  The kind of flying robot we were dreaming about as children when reading Sci-Fi comic books."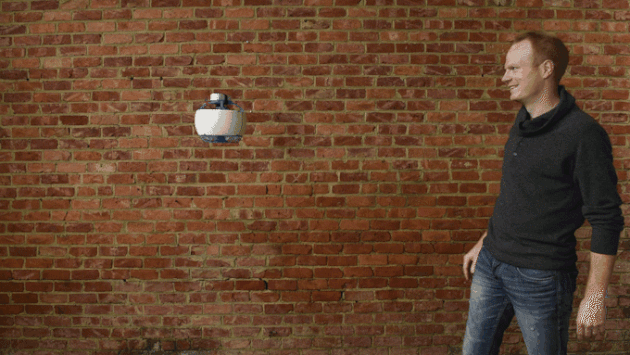 Fleye is a spherical flying machine that is safe, simple to use and autonomous.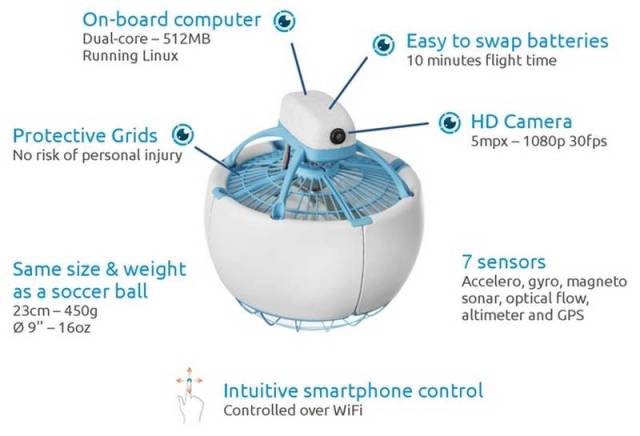 It's open and programmable. Its API and SDK make it a great development platform for anyone willing to explore the future of flying robotics and its potential applications.
Selfie: backs up to a given distance, and captures a video while flying smoothly back towards you.
Panorama: goes to a given altitude, and rotates on itself to capture a 360° panorama.
Hover: hovers in place with 10cm precision (when in range of sensors) so you can focus simply on altitude and viewing angle.
Manual: it is of course possible to fly manually, either with the virtual touch-gamepad or a bluetooth game controller. You can also add your own RC receiver to Fleye.
via kickstarter