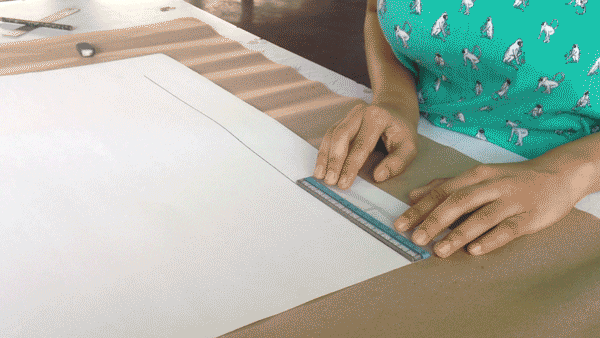 'Flip' endless ruler can flip a countless number of times to measure indefinite distance.
Flip designed by Kalyani Tupkary, involves simple manufacturing techniques with two moving handles that are secured by rivets. It combines the robustness of metal and the transparency of plastic with an additional strip of bright color.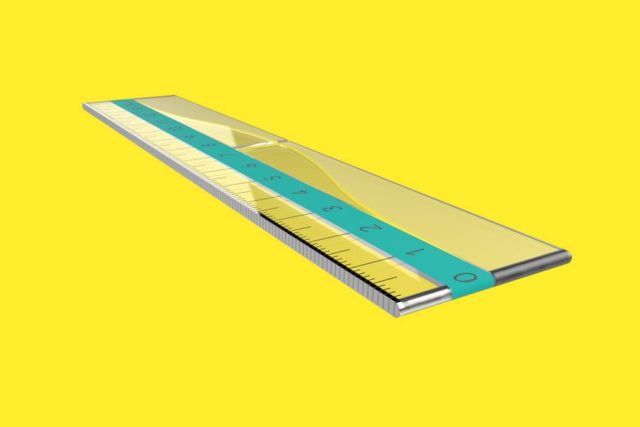 Just hold one of the handles and flip the ruler from its end. Continue doing it until you reach the desired distance.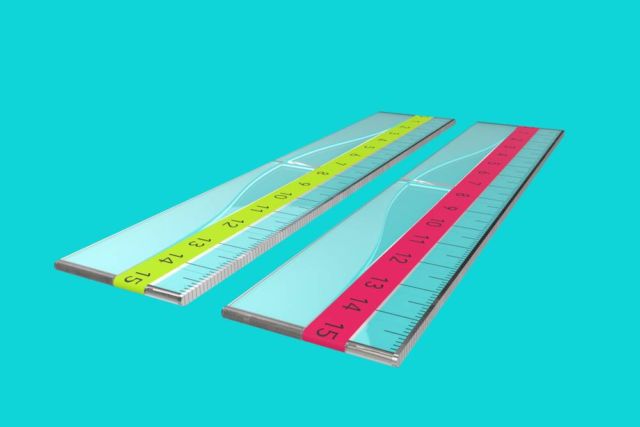 The length of a ruler, however long, will always be limited. To measure larger lengths with a 15 cm long ruler, one usually moves the ruler every time, after marking the end with a pencil or pen. This task is cumbersome while carrying a longer ruler can also be inconvenient.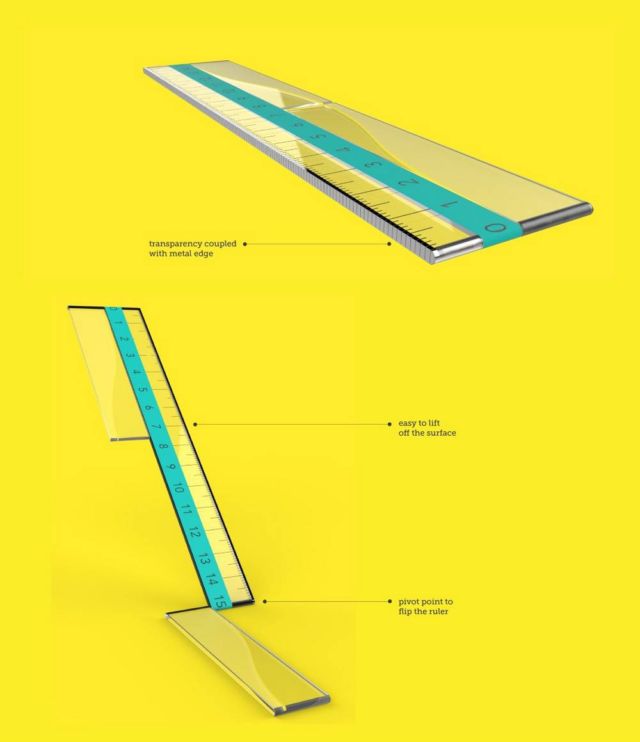 via Yankodesign