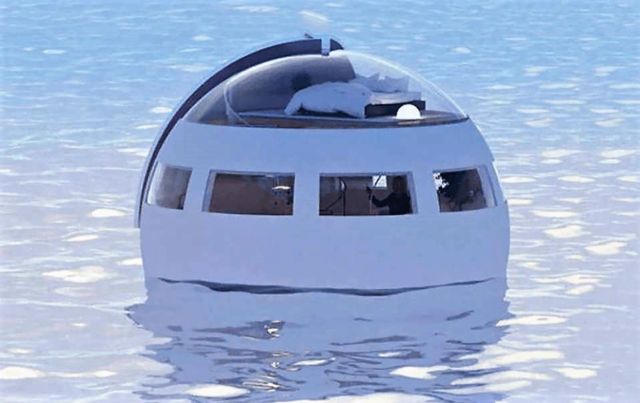 The floating futuristic hotel capsule to be launch at the Huis Ten Bosch theme park, in Southwestern Japan.
One floating capsule can accommodate two or three persons, with its first floor designed as an accommodation cabin and second floor an observation dome
Huis Ten Bosch is a theme park in Sasebo, Nagasaki, Japan, which recreates the Netherlands by displaying life-sized copies of old Dutch buildings. The name Huis Ten Bosch translates into English as "House in the Woods/bush". It is named after Huis ten Bosch in The Hague, one of the three official residences of the Dutch Royal Family.
One night in the pod will cost about $330, but a minimum two-night stay is required.
Want to try a #capsulehotel in #Japan? #HuisTenBosch now has one that is spherical and it floats!https://t.co/ZcdTsKp6wB#travel #Nagasaki #vacation





— Kyodo News – English (@kyodo_english) March 6, 2018