The giant floating Manta Ray-shaped Ferry Terminal for Seoul, uses marshland plants to naturally purify the Han River.
The main objective of the "Manta Ray" project designed by Vincent Callebaut, is to enhance the site's natural irrigation by transforming the park into an ecological forest of willow trees.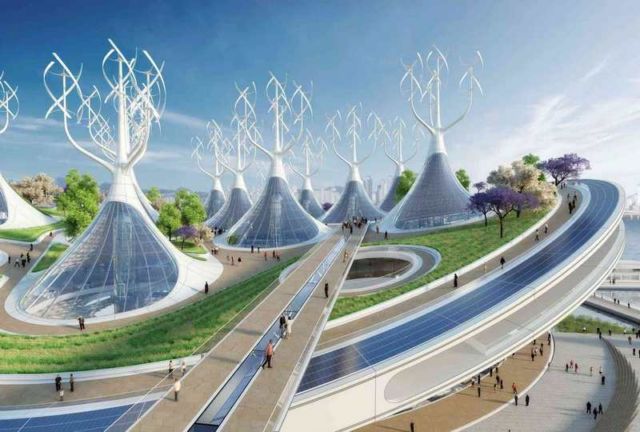 The creation of a marsh-like filtering strip of plants strenghthens the natural protection of the banks against river floods.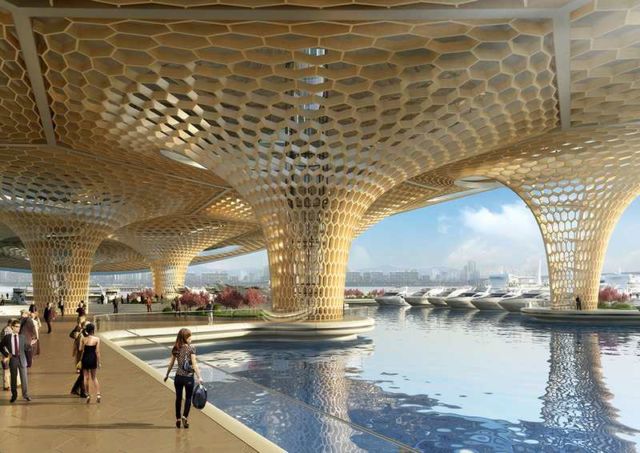 This permeable landscaping enhances the Han River's original scenery, thus restoring the park as one of the most praised tourist attractions in Seoul, as well as a new symbol of the symbiosis between urban dwellers and the natural environment.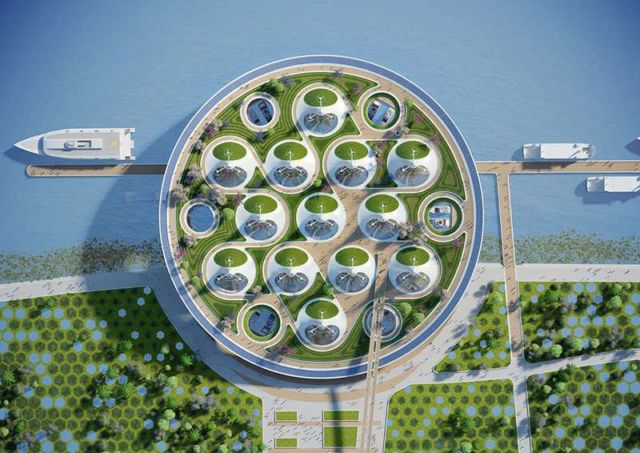 The project's ambition is to turn Yeouido Park into a genuine cultural hub, where nature progressively asserts its rights over the concrete city again to better protect it. The urban plan articulates around four biomimetic-looking projects whose architecture is densely vegetalized. These four cores are linked to the public transit system by fruit and vegetable gardens, and by a cable-stayed pedestrian bridge.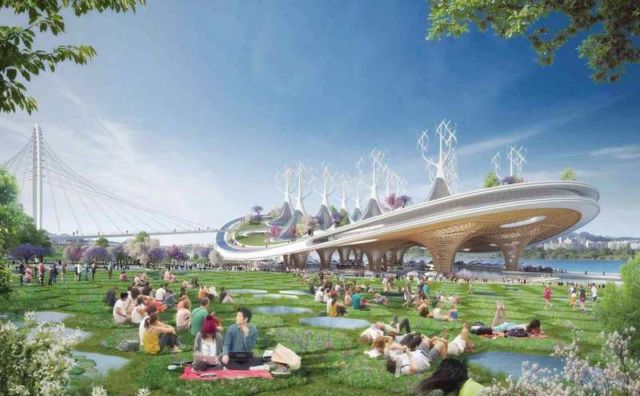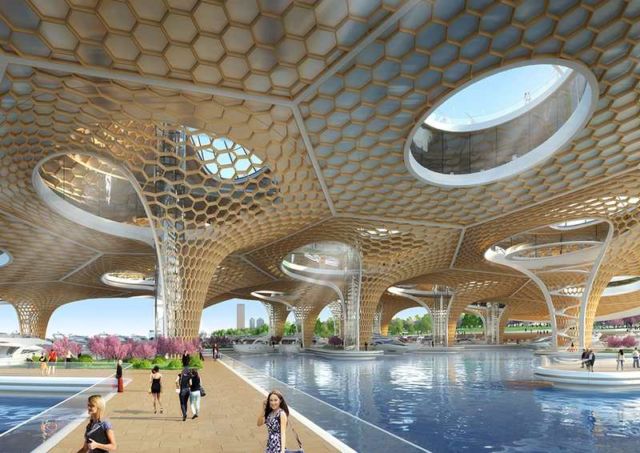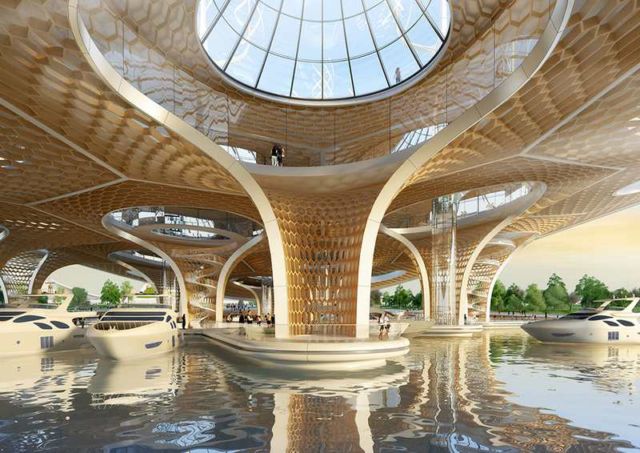 source Vincent Callebaut