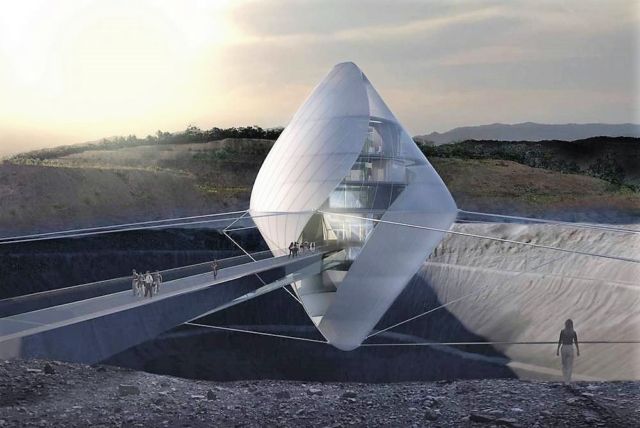 Clouds Architecture Office unveiled a design for a floating space research lab, above an artificial crater in Oita, Japan.
The project is a partnership between ANA Holdings Inc. and Japan Aerospace Exploration Agency (JAXA); a part of Avatar X, a collaborative program for the advancement of space exploration and development.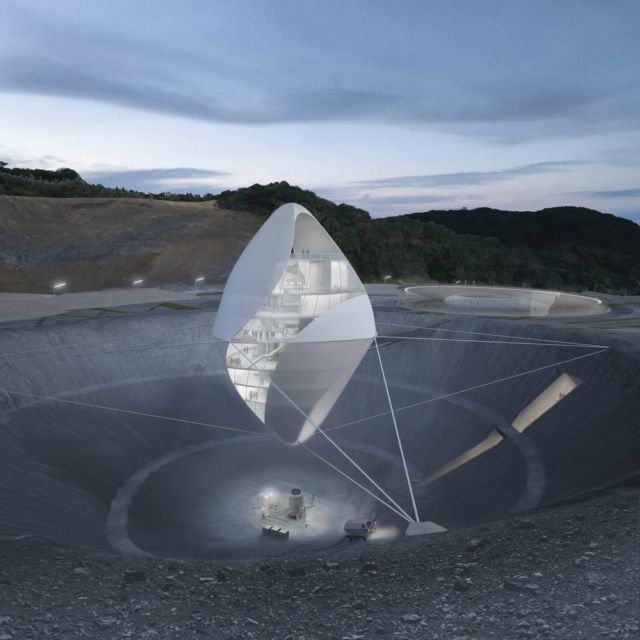 The space age has allowed us to leave Earth for the first time to explore other worlds, opening the door to a new era of discovery. In conceptualizing the design for the Avatar X Lab @ Oita campus, we wanted to convey the innovative spirit and energy of the space age.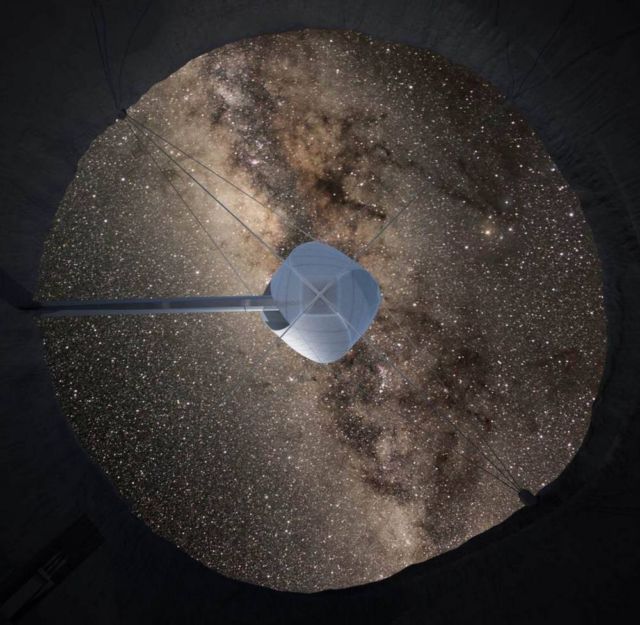 ANA and JAXA are both experts at launching vehicles into the atmosphere, the feeling of suspension or 'being in the air' is natural for both entities. The Avatar X Lab Building is designed as a suspended building floating above a moon-like crater. The multi-story structure floats eighteen meters above the crater bottom, and is accessible by a bridge.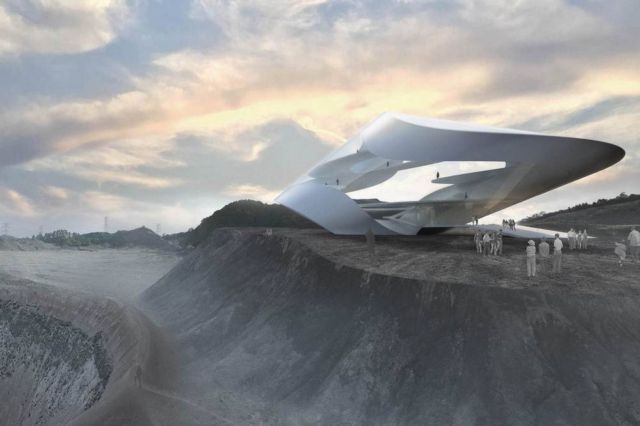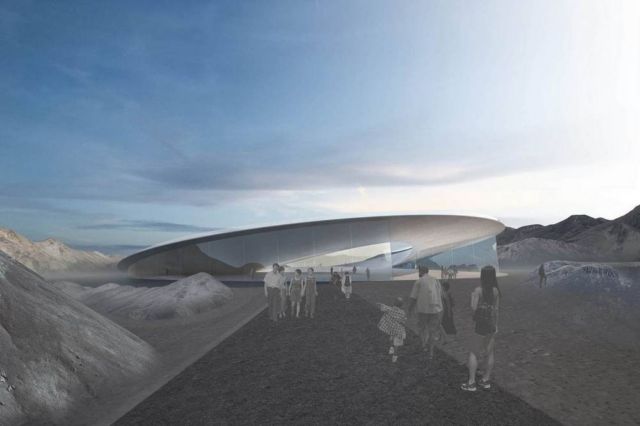 source Cloudsao