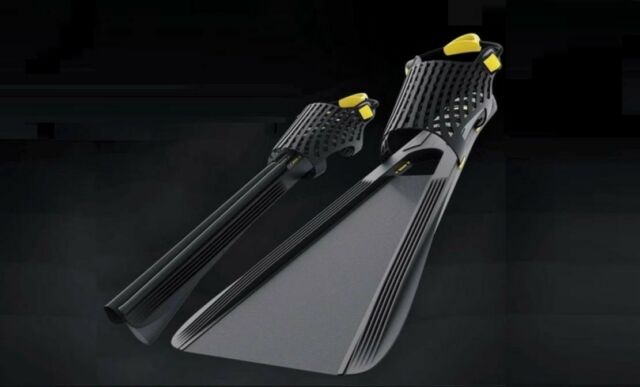 Folding Fins, world's first biomimetic design. You can pack Folding Fins and take them with you.
With folding fins you can feel full freedom, diversify your trip and experience revolutionary advantages of the new generation of fins.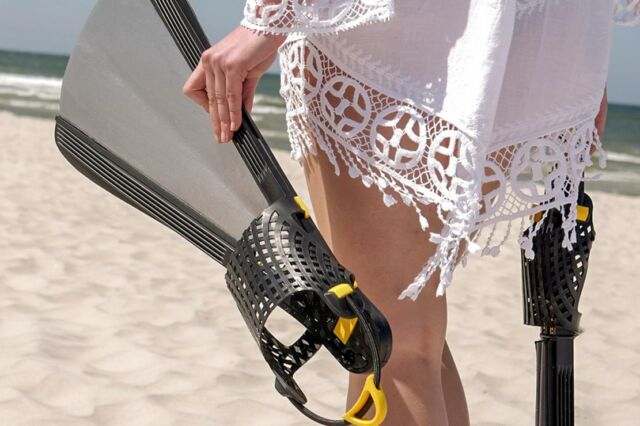 The designers developed a patented opening system, which allows users to unfold fins in less than 2 seconds.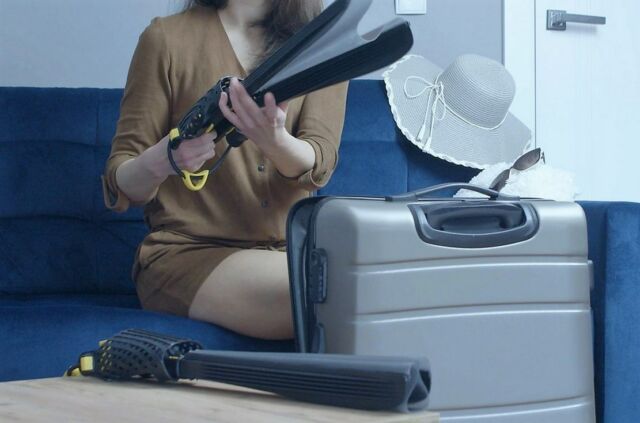 "We believe that our solution will revolutionize the use of fins and improve your active lifestyle. We developed a 4-point regulation system that allows fit footpocket to user's preferences. It gives a possibility of precise adjustment. A carefully developed clamping system allows for multi-stage adjustment and firm foot positioning."
Inventive engineers calculated the water flow in 3D software and implemented nano silver flow tracking particles into the hydrodynamic tunnel. As a result they adjusted the best nautical parameters into a streamlined structure of laths. This unique build gives a user an additional performance increase while maintaining low muscle energy consumption.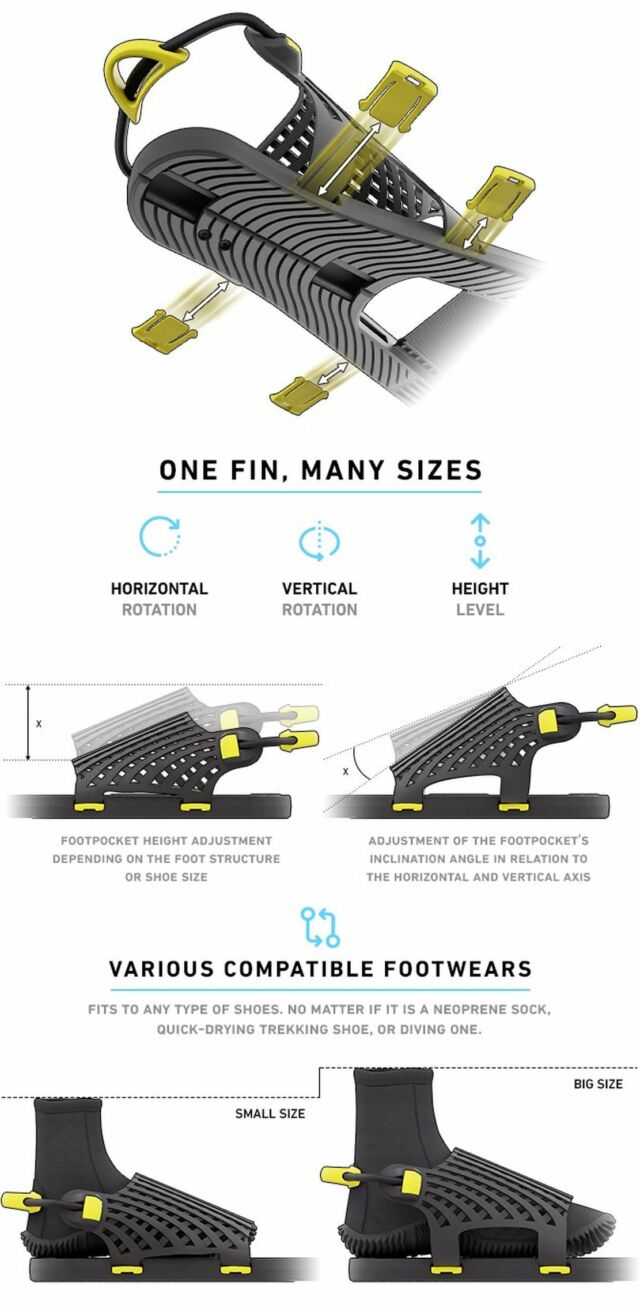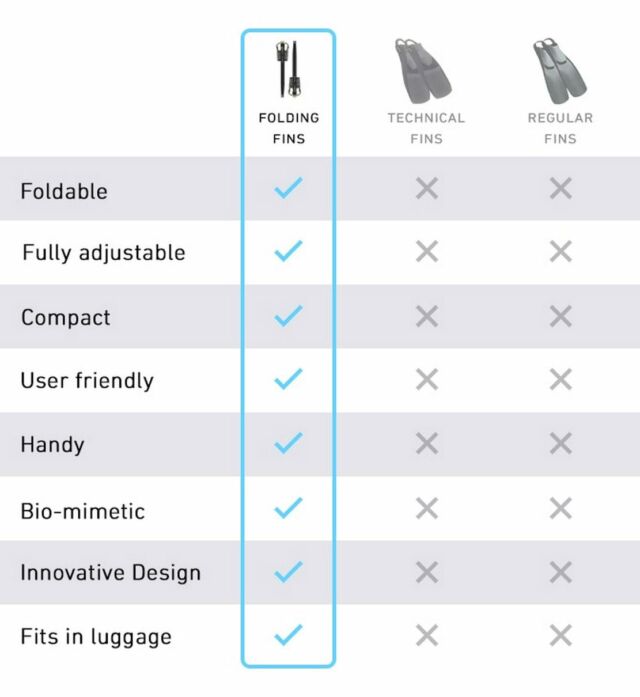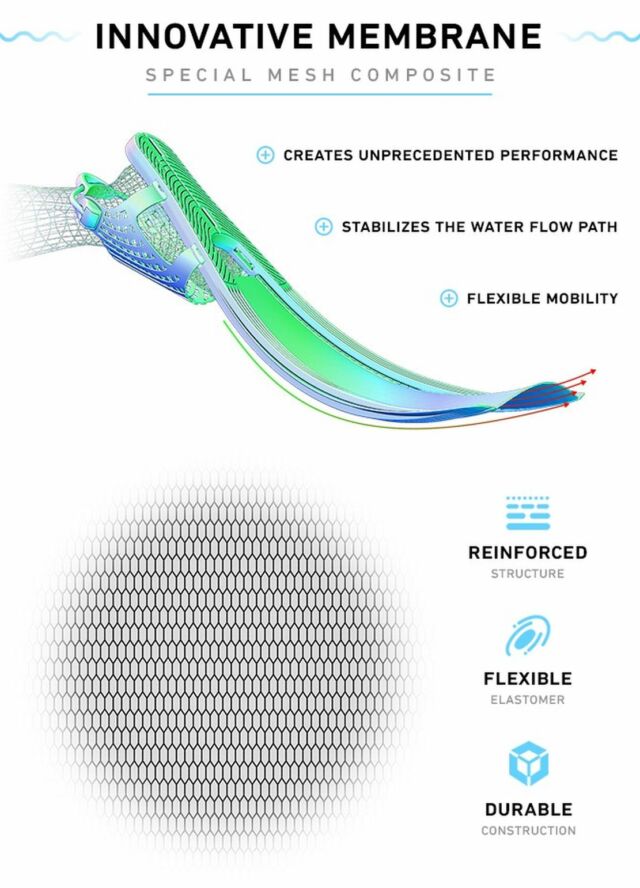 source Kickstarter