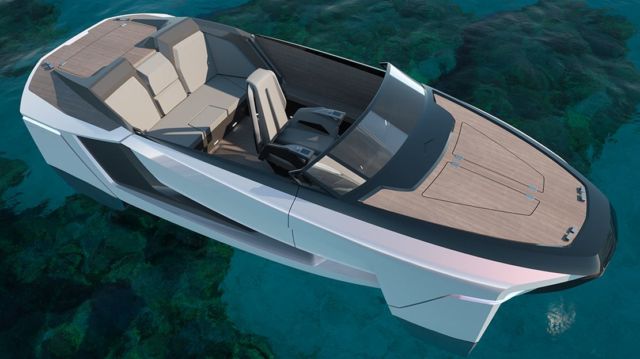 Future-E synthesizes the nautical, aeronautical and automotive industries to create a vehicle that flies on the waves.
Supported by four retractable foils in combination with electric motors, the Eco-sustainable boat Future-E by CentrostileDesign, navigates in maximum comfort with minimum use of power.
The eco-sustainable materials, the external and internal avant-garde design, makes it recognizable at a glance.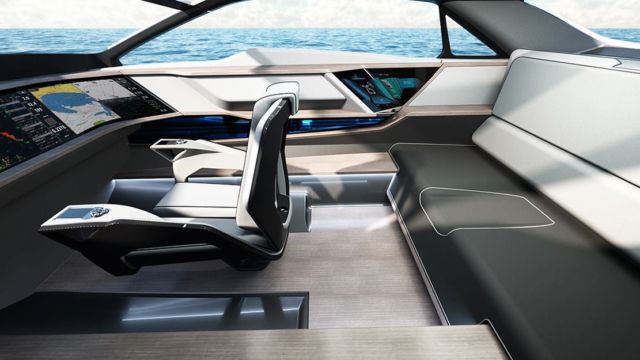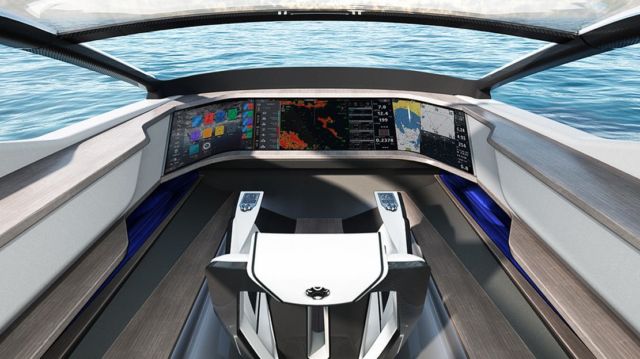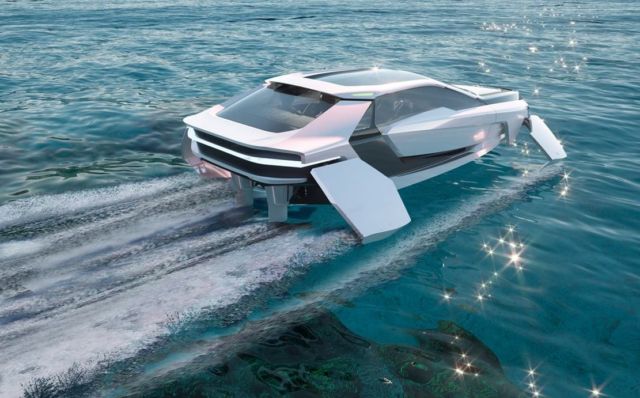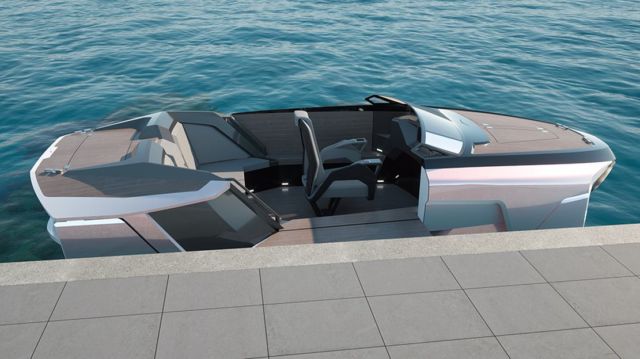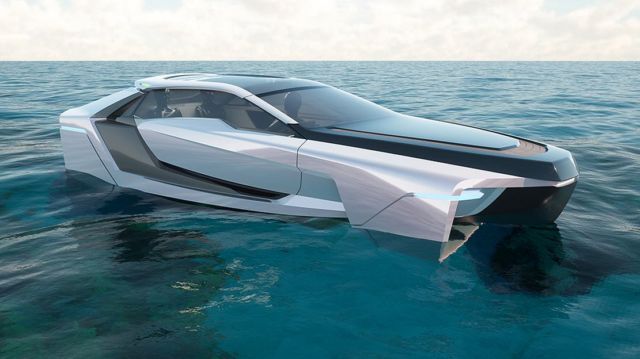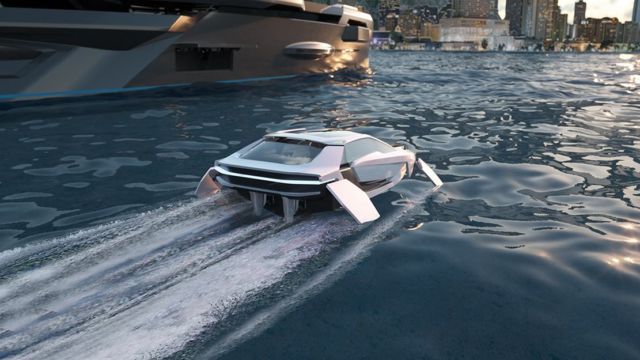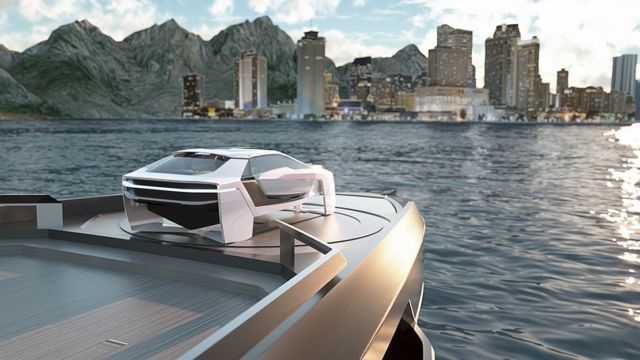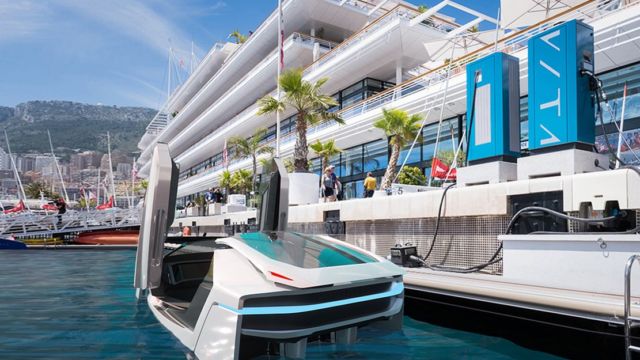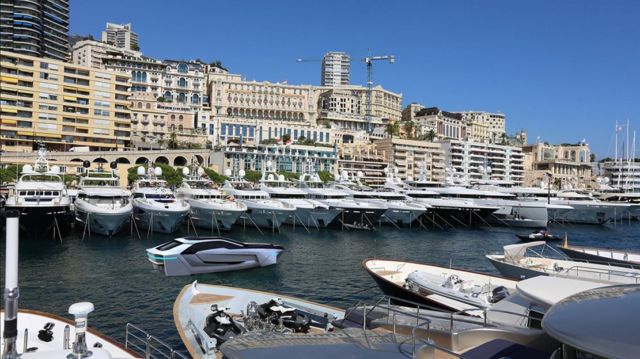 source CentrostileDesign