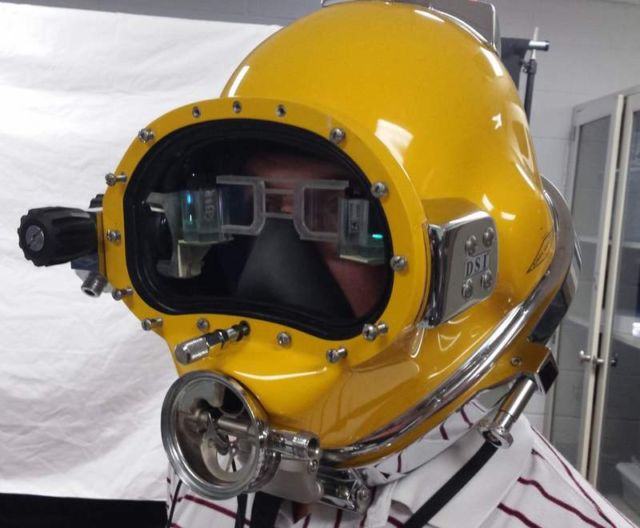 Scientists are developing a next-generation and futuristic HUD system, for the Navy diving community.
Underwater Systems Development Project Engineer Dennis Gallagher and his team, are developing the Divers Augmented Vision Display (DAVD), a high-resolution, see-through head-up display (HUD) embedded directly inside of a diving helmet.
Above, Image credit U.S. Navy Photo by Richard Manley 
This unique system enables divers to have real-time visual display of everything from sector sonar (real-time topside view of the diver's location and dive site), text messages, diagrams, photographs and even augmented reality videos. Having real-time operational data enables them to be more effective and safe in their missions — providing expanded situational awareness and increased accuracy in navigating to a target such as a ship, downed aircraft, or other objects of interest.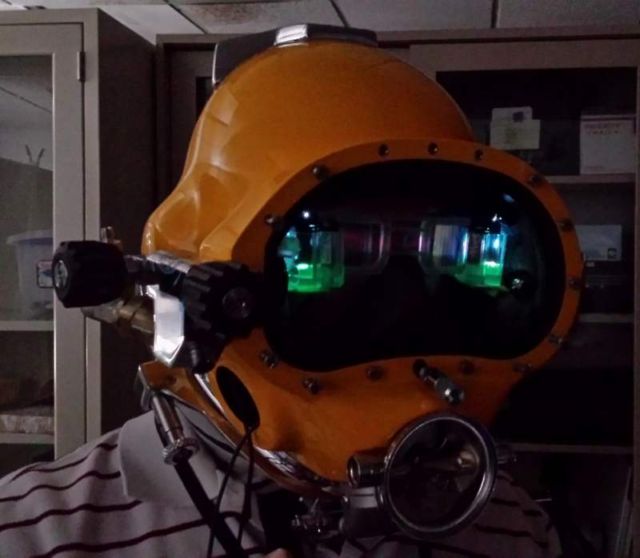 Image credit U.S. Navy Photo by Richard Manley 
Gallagher explains:
"By building this HUD directly inside the dive helmet instead of attaching a display on the outside, it can provide a capability similar to something from an 'Ironman' movie. You have everything you visually need right there within the helmet."
Divers have the ability to turn the HUD on and off, and direct topside to reposition display data in different locations on the HUD.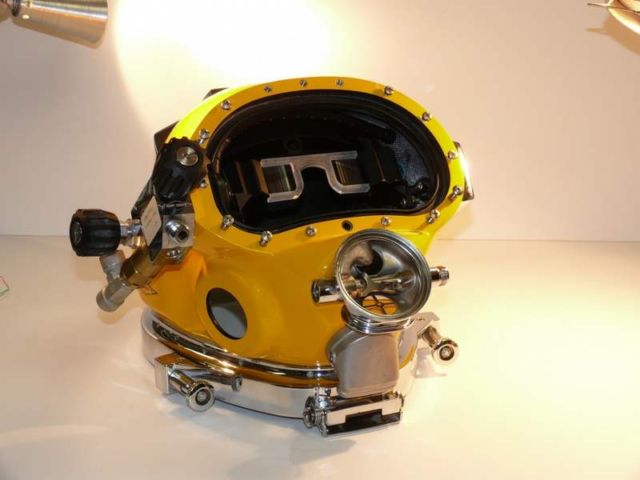 Image credit U.S. Navy Photo by Richard Manley 
source navy.mil