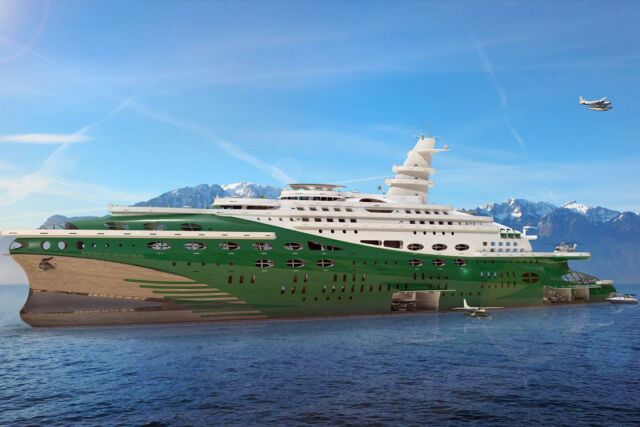 G-Quest mega-yacht is Class-A oceanographic research and shore-capable exploration and hospital vessel.
The 215-mete G-Quest yacht is designed for both humanitarian and research objectives.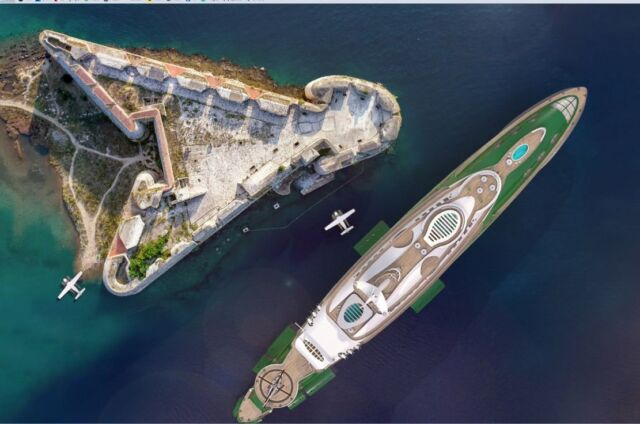 The upper three decks are designated for the owner and their guests. The remaining 80% of the yacht is dedicated to oceanographic research, medical research, green propulsion experimentation, and medical intervention.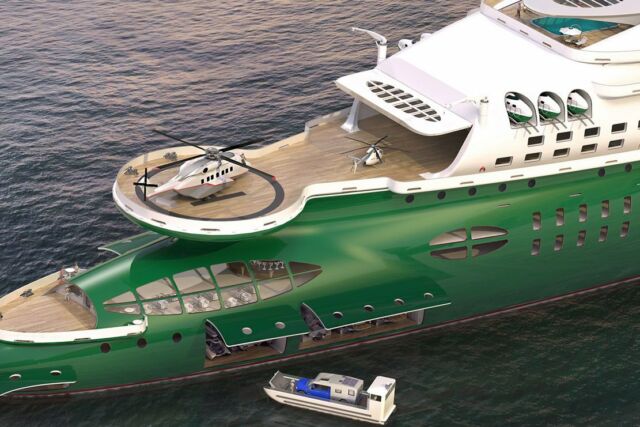 G-Quest is propelled by azimuth thrusters receiving power from batteries. The batteries are charged by generators fueled by hydrogen, methanol and biodiesel. It can reach a top speed of 20 knots and a range of 20,000 nautical miles.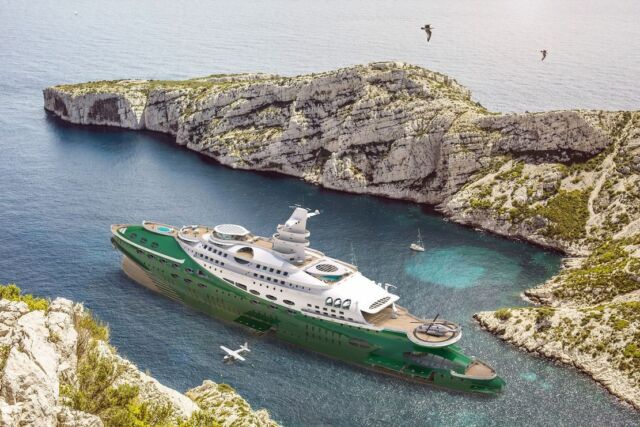 The yacht features a 6,500 sq ft aircraft hangar for two Sikorsky S-92 VIP helicopters, and an electric VTOL for ship-to-shore transport of personnel (a Steve Kozloff Design).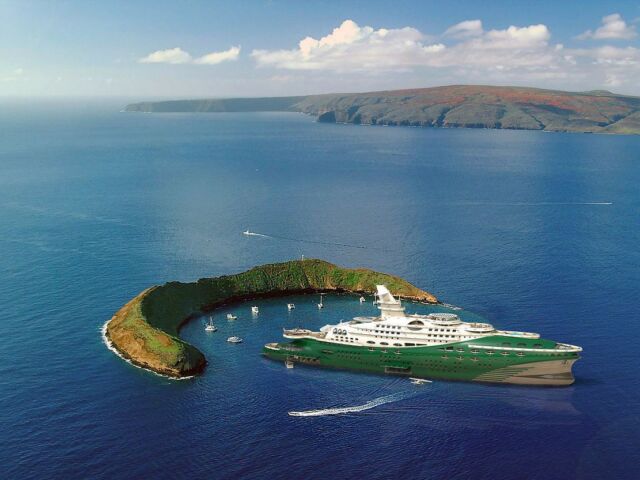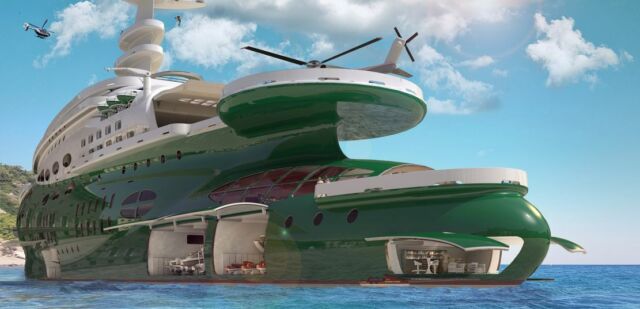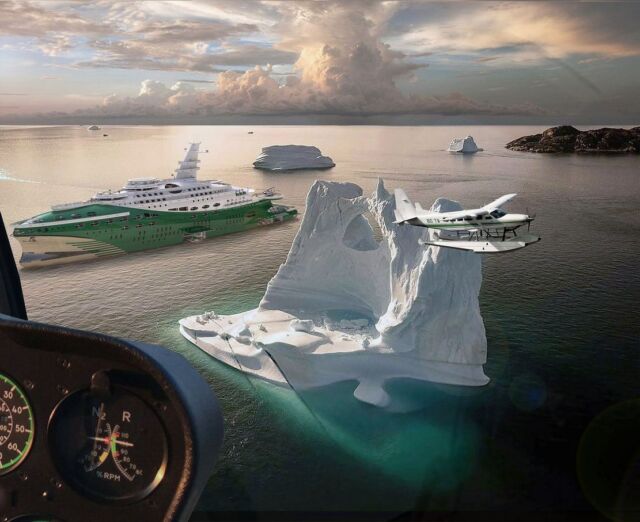 Images credit Goliath
source thegoliathseries.com