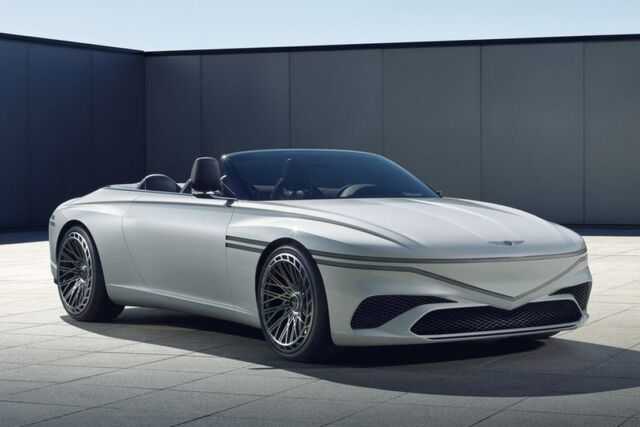 The Genesis X Convertible concept EV is an open-air theatre, providing an unparalleled sensory experience for all occupants.
The Genesis X Convertible concept combines with its folding hardtop roof—that integrates transparent moon roofs above the front occupants to provide an open feel even when closed— the architecture and powertrain sets the perfect stage to communicate with nature, allowing users to enjoy the environment in a new way, free from mechanical disturbance.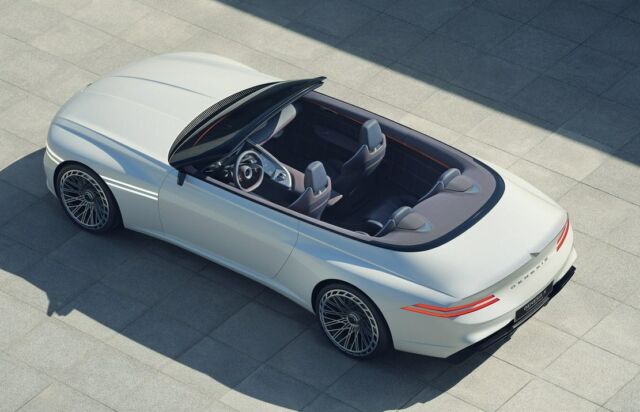 The Genesis X Convertible concept's exterior is painted in Crane White. White cranes represent nobility and sanctity in Korea.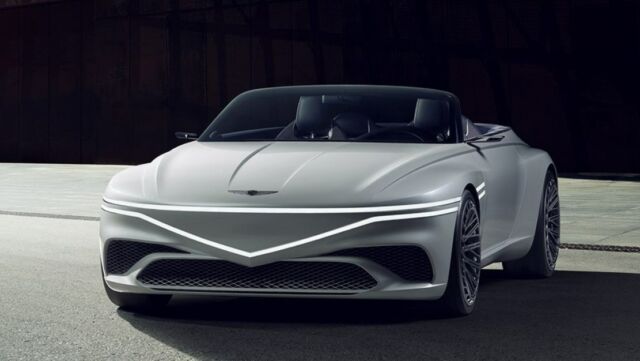 Genesis' Two-Line graphic identity is also present on the X Convertible concept. As in the X Speedium Coupe concept, this graphic identity integrates the new EV face and forms an abstract of the Crest Grille.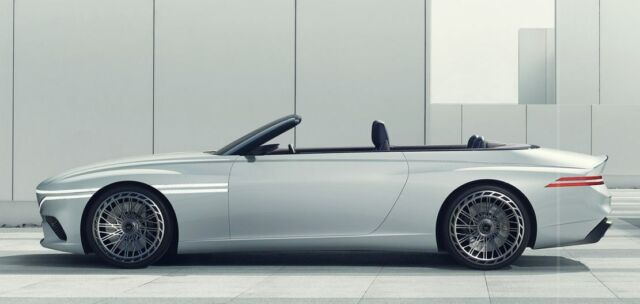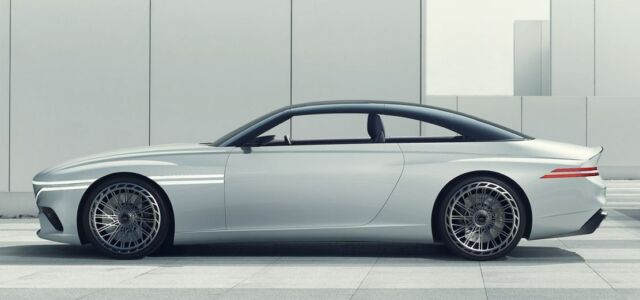 The Genesis X Convertible concept's long bonnet, generous dash-to-axle, short front overhang, and long wheelbase are drawn rearwards towards the long deck, accentuating its stately yet relaxed poise.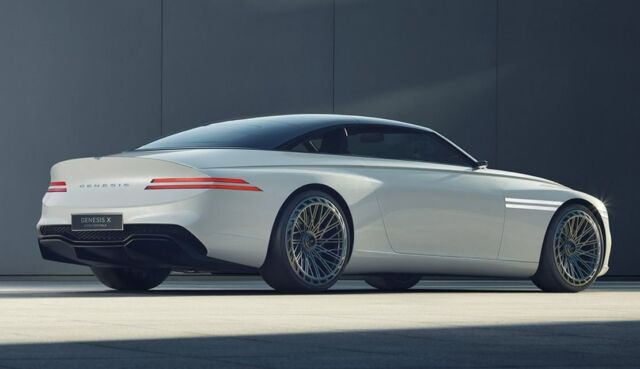 The anti-wedge Parabolic Line emphasizes the regal character of the profile, creating tension between the full surfaces through a gently rearward-sloping horizontal belt line, while muscular blisters around the wheels form an athletic 'Coke bottle' plan view and integrate into an elegant silhouette when viewed from the side.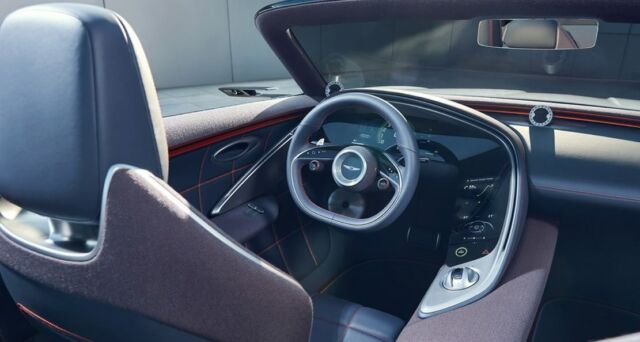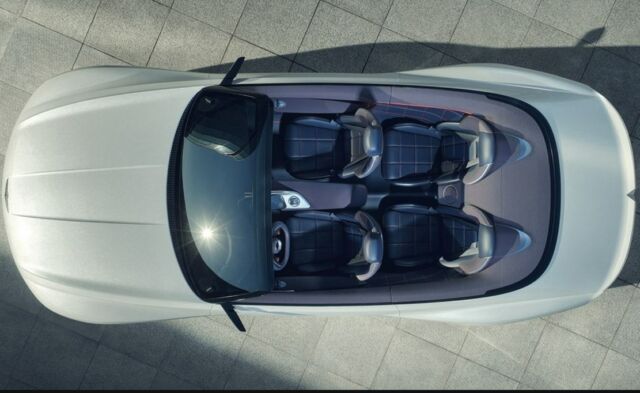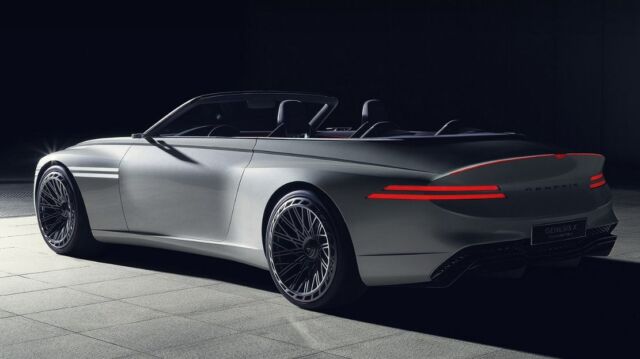 source Genesis