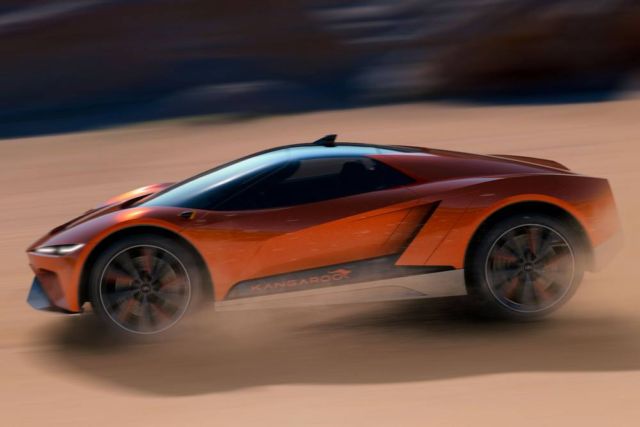 GFG Style unveiled Kangaroo electric all-terrain supercar concept, at Geneva Motor Show.
Kangaroo, the new concept car by GFG Style, a two-seater, electric hyper-SUV with 4-wheel drive and 4-wheel steering, is a match for any terrain, thanks to its functionality and technology.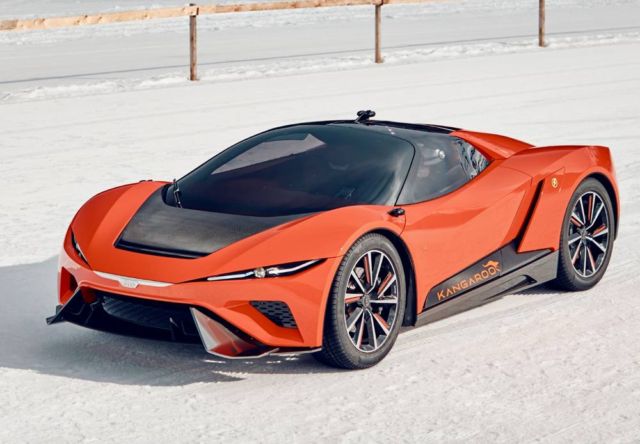 Fabrizio Giugiaro, said:
"I have tried to imagine the future of electric hedonistic cars; the result is a concept I have believed in for some time, namely the transmission of uncompromising passion and sportiness in one car, for any road condition: be it track, sand, dirt or snow. A concept that can arouse excitement and meet the needs of an increasingly demanding clientele, in search of innovative styling architectures with the maximum that technology allows today, both inside and out.
Just like a kangaroo, it rises up, springs into action, jumps from one terrain to another and is fast, very fast indeed!"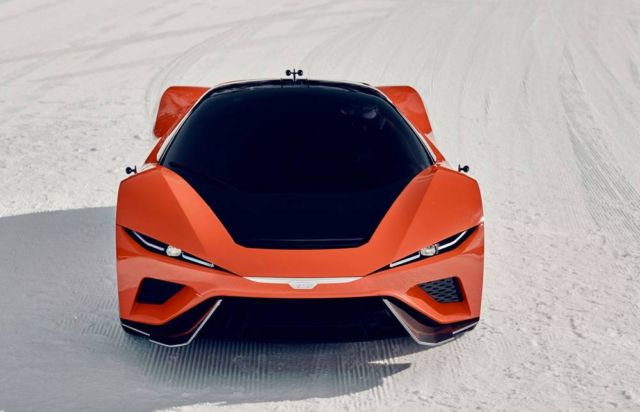 The electric platform was developed in collaboration with CH Auto. A carbon fibre body is set up on an advanced space frame that houses two 180 kW motors. The body is in carbon fibre while the wings, for minimum weight, are in polycarbonate and the windscreen in glass.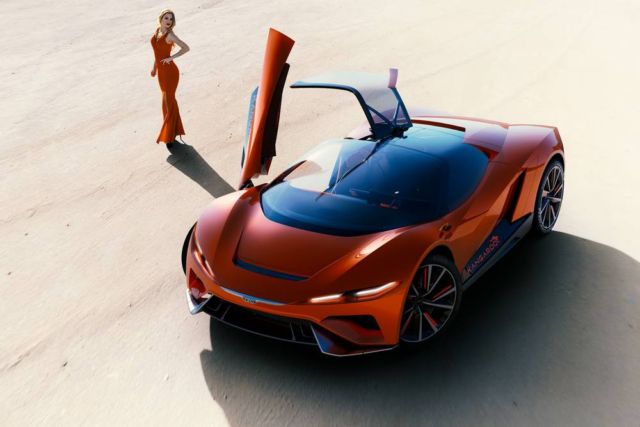 The main dynamic feature, from which the name derives, is the possibility of raising and lowering the vehicle body by 120mm, via three configurations: Racing (140mm), dedicated to high speed, Road (190mm) and Off-road (260mm); another feature is the camber of the wheels that, depending on the configuration, changes to ensure a different degree of sportiness.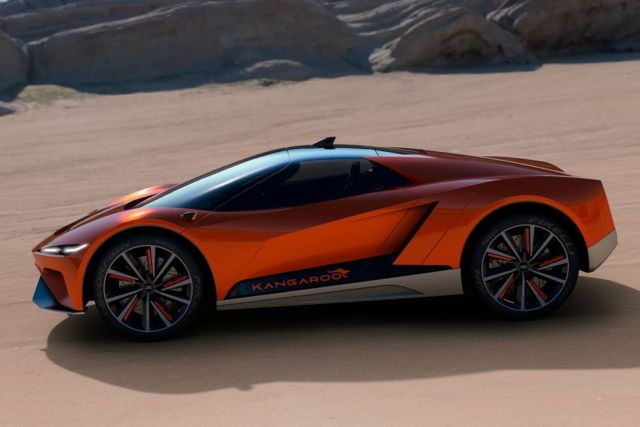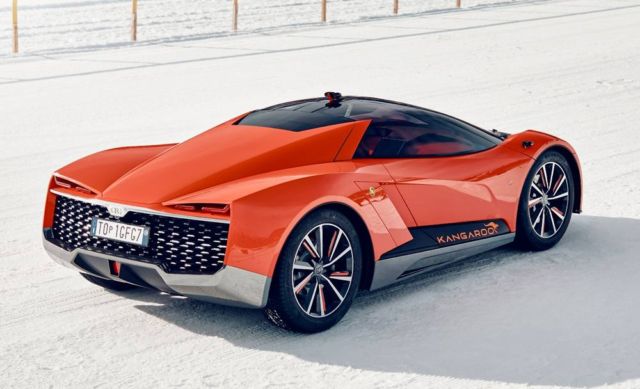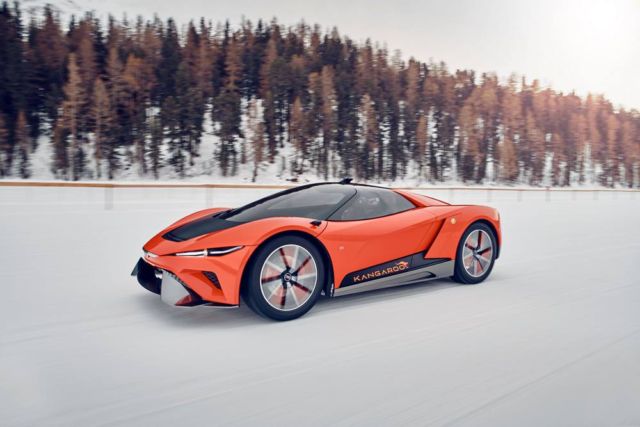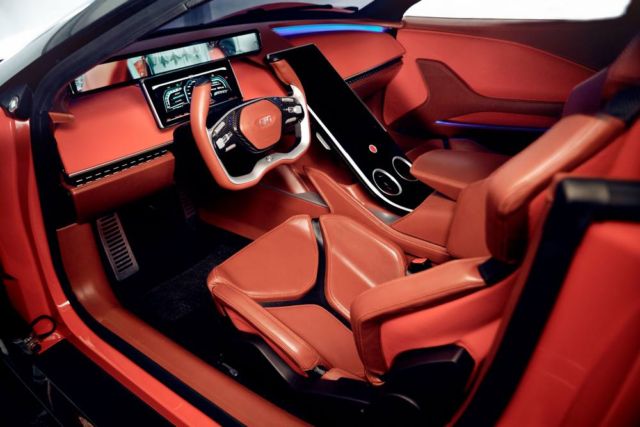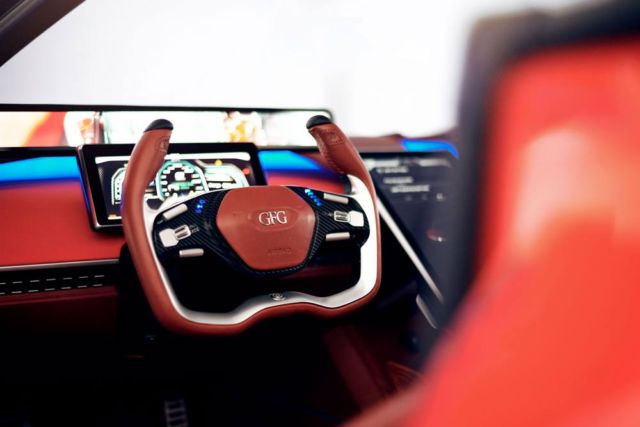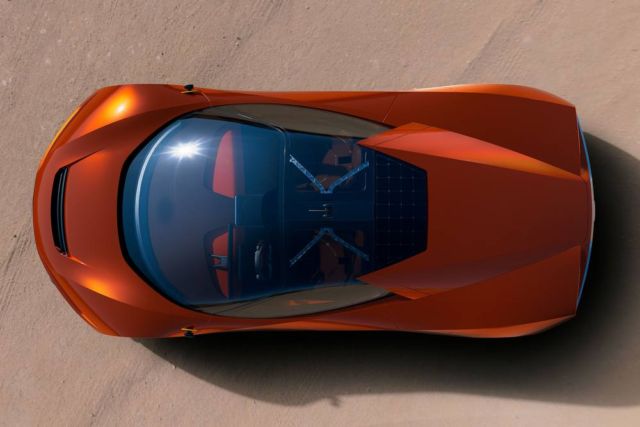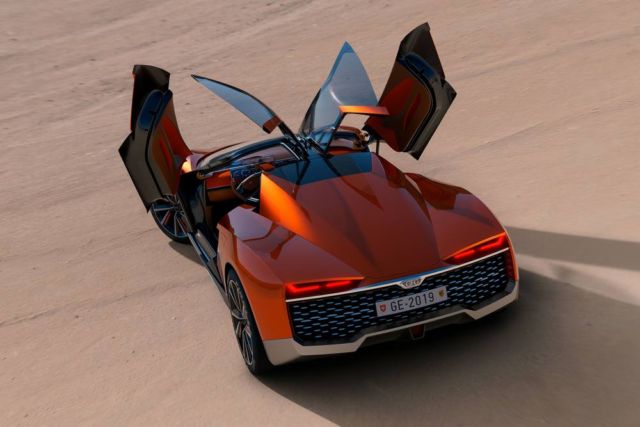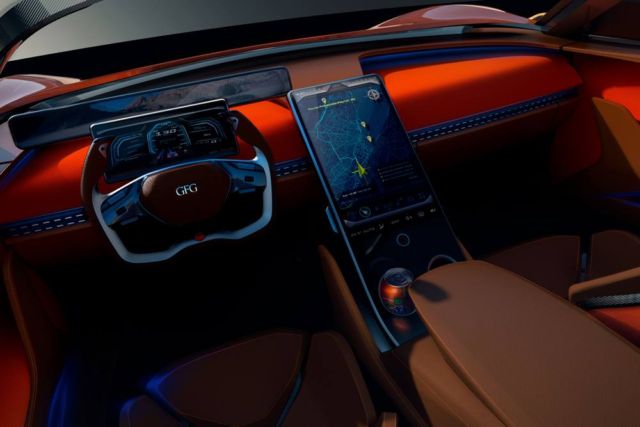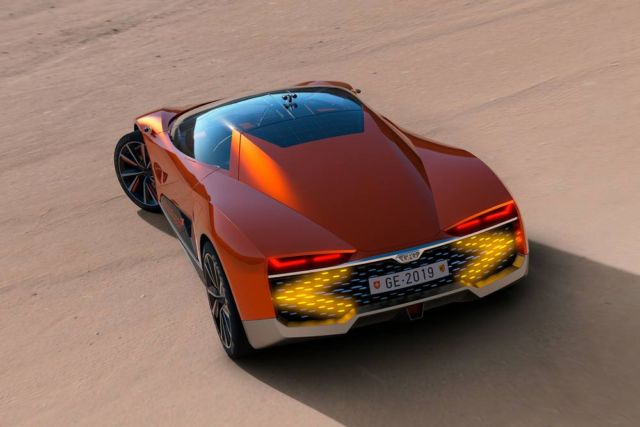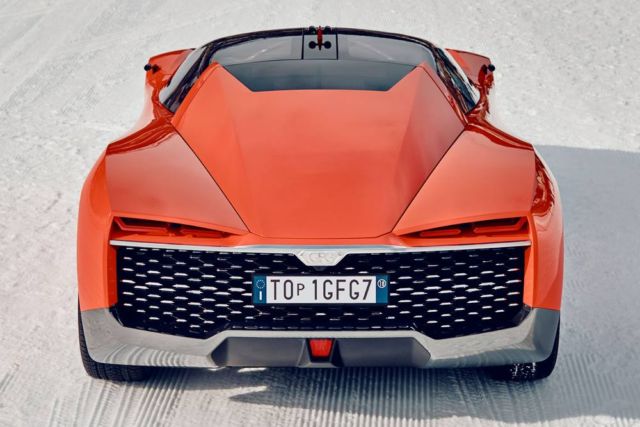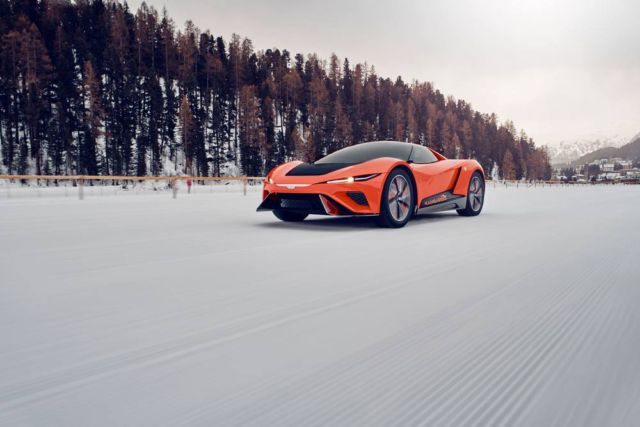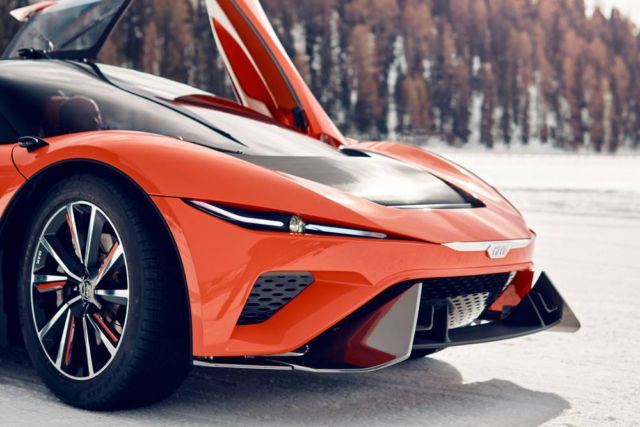 source GFG Style