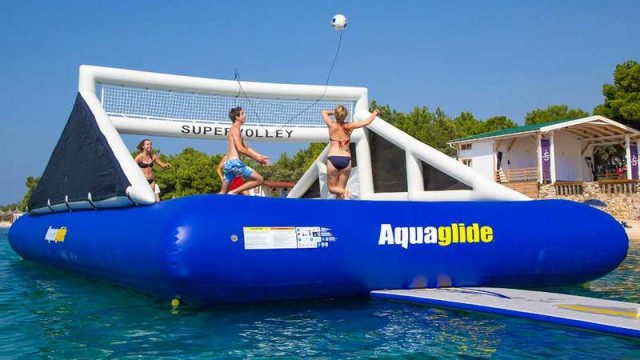 Imagine playing beach volleyball – with bounce!  Take a look at the giant Inflatable Volleyball Court…
The powerful Supervolley accessory from Aquaglide, a floating game court with a serious sporting attitude.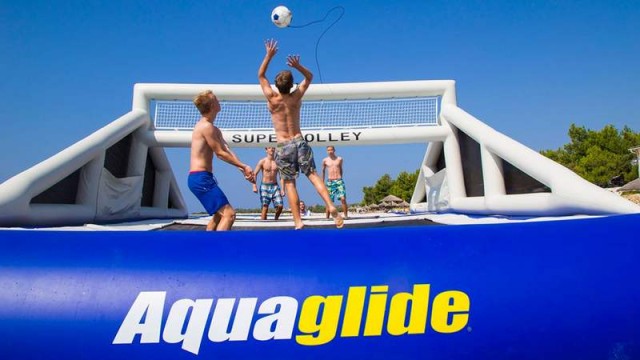 Regulation volleyball is tethered with 4mm bungee, so the pace is fast and fun. Easily and quickly connects to Supertramp 35 with Aquaglide's Interloc system. Duratex commercial-grade fabric is a reinforced PVC material that's specially treated with UV-block for high resistance to the sun's damaging rays.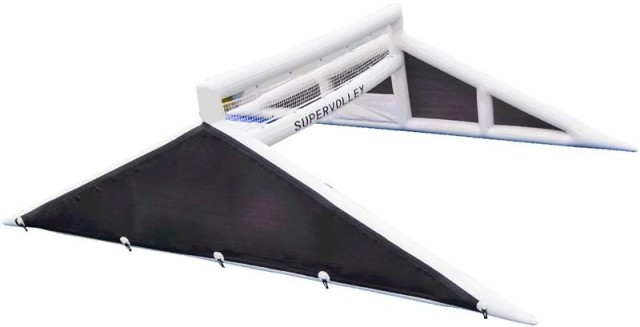 Available at Fancy ($11,000)
via toyland.gizmodo