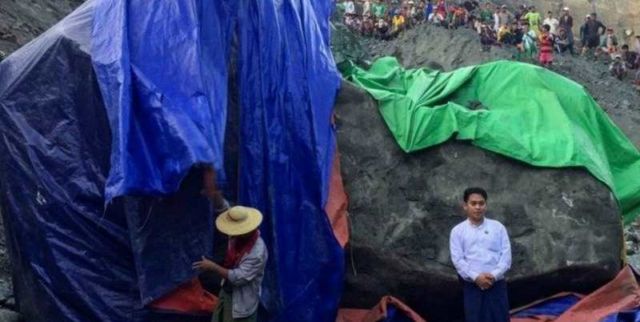 A giant jade stone estimated $170m, weighing 175 tonnes, uncovered in Myanmar.
The stone was found in a mine in the jade-producing Kachin state, is 4.3m (14ft) high and 5.8m (19ft) long.
Miner Sao Min told the Daily Mail:
"We thought we had won the lottery. But this belongs to the country. It is in honor of our leaders."
The precious giant stone will be sent to China, where it'll be carved up into jewellery pieces.
Jade is an ornamental rock. The term jade is applied to two different metamorphic rocks that are composed of different silicate minerals:
Nephrite consists of a microcrystalline interlocking fibrous matrix of the calcium,
Jadeite is a sodium- and aluminium-rich pyroxene.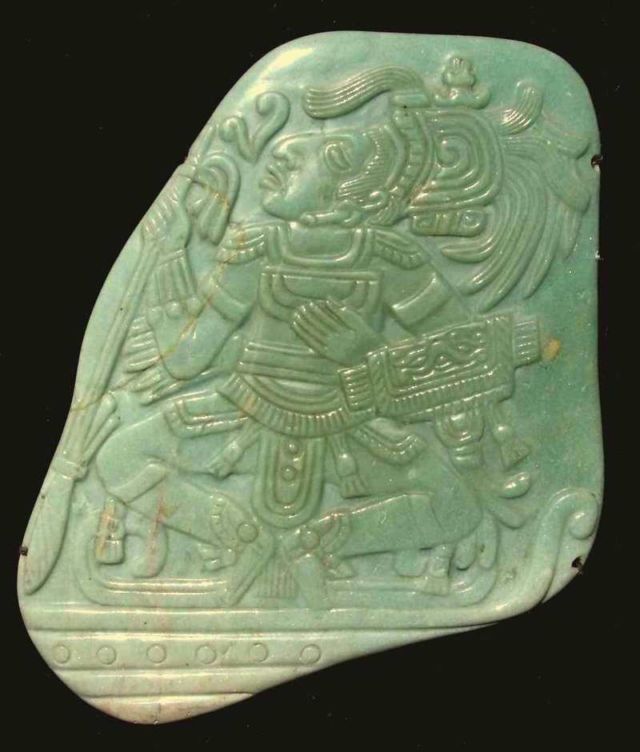 Jadeite pectoral from the Mayan Classic period (195 mm or 7.7 in high).  Credit wikimedia

via independent