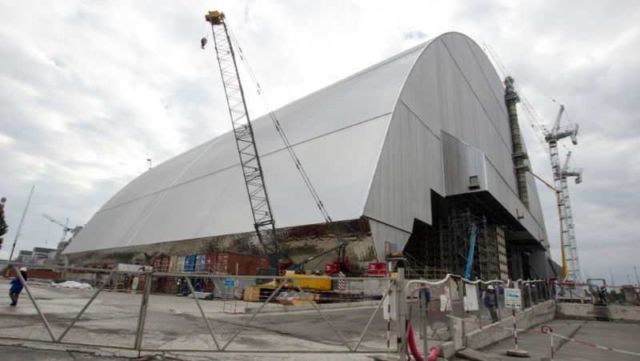 The giant shield is ready and begins move towards Chernobyl reactor.
A giant arch has begun to be moved into place, to isolate radioactive waste at Chernobyl, world's deadliest nuclear accident.
Above, Chernobyl's New Safe Confinement.  Image credit Tim Porter/Wikimedia
The Chernobyl nuclear disaster devastated roughly 2,600 square kilometres of land surrounding the contaminated plant.
Financed by The European Bank for Reconstruction and Development (EBRD), the new cover, made of corrosion-resistant steel, costed 1.5 billion euros.
The shelter is 275 meters wide by 108 meters tall!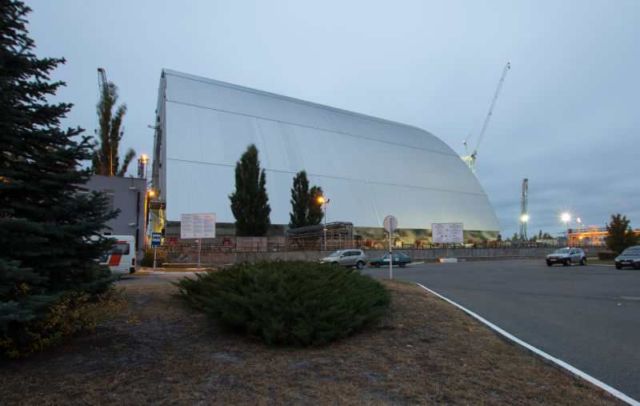 Chernobyl's New Safe Confinement.  Image credit Tim Porter/Wikimedia
via BBC