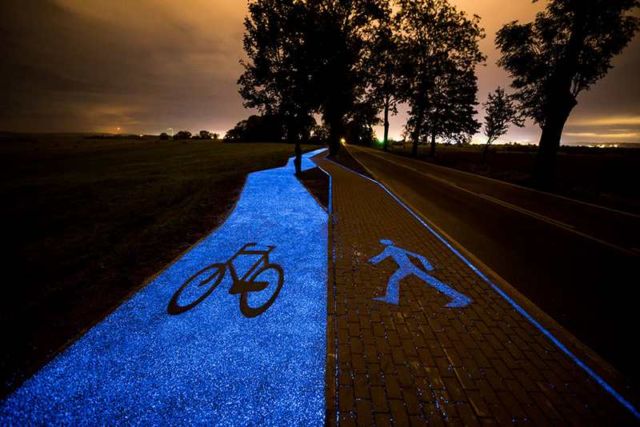 A new glow-in-the-dark bicycle path in Poland, is charged by the Sun.
Lidzbark Warminski in the north of Poland, unveiled a luminous blue cycling path, created by TPA Instytut Badań Technicznych Sp.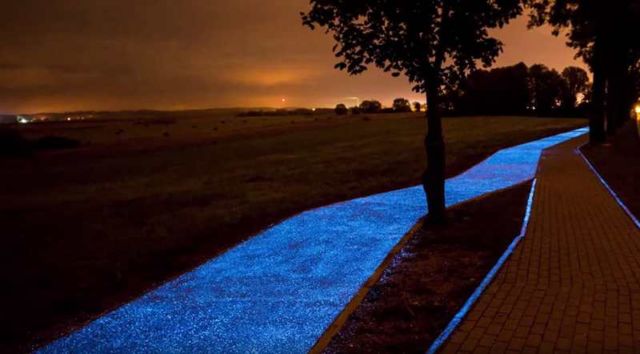 The glow-in-the-dark path made from a synthetic material, is illuminated ten hours, when charged by the sun during the day.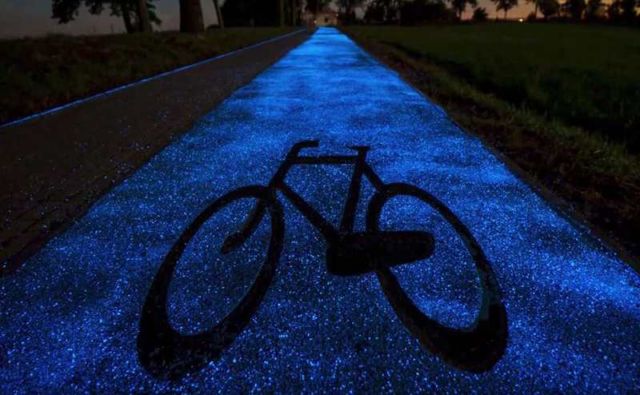 The concept was inspired by Studio Roosegaarde in the Netherlands, that is using LEDs. This system is dependent upon solar power.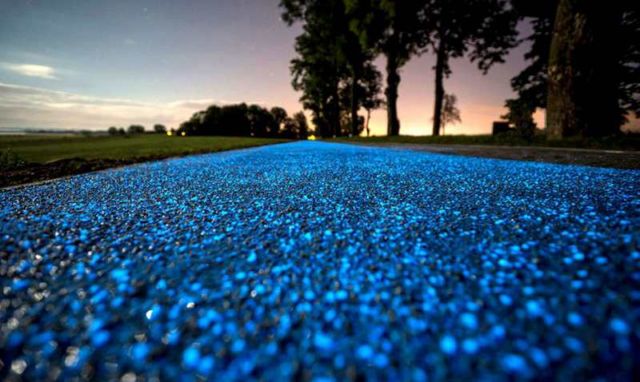 via boredpanda