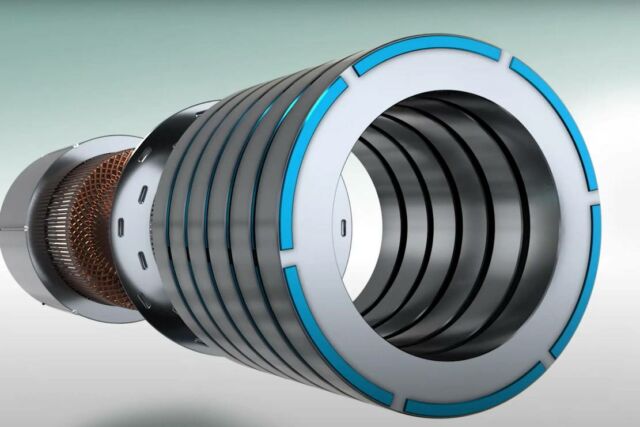 GM creates EV motors of the future, focused on developing a broad portfolio of affordable and sustainable electric vehicles.
GM joins Niron Magnetics in working toward a cleaner form of non-rare earth magnet for the permanent magnet EV motors of the future.
GM is deeply committed to an all-electric future: "EV motors are a key element of our Ultium Platform — their magnets present a great opportunity to reduce cost and environmental impact compared to traditional magnet materials while localizing our EV supply chain in North America."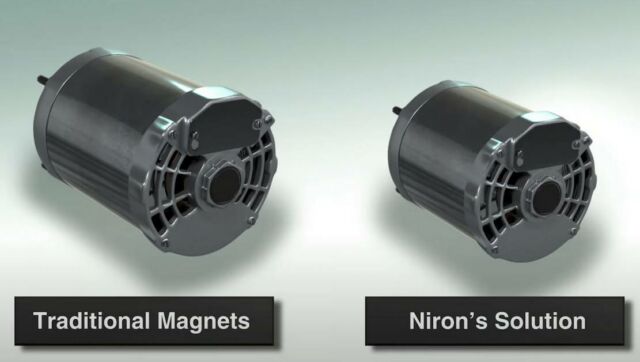 The permanent magnets in EV motor rotors are typically made from rare earth minerals like terbium, dysprosium, praseodymium, and neodymium, which are expensive and currently processed almost entirely overseas.
Niron Magnetics of Minneapolis has developed the world's first and only permanent magnet with automotive-grade power that is entirely free from critical materials, including rare or heavy rare earth minerals.
Niron's proprietary Clean Earth Magnet® technology is based on iron nitride, an abundant and affordable material with great potential for commercial use in future EVs.
Anirvan Coomer, president of GM Ventures, said:
"We believe Niron's unique technology can play a key role in reducing rare earth minerals from EV motors and help us further scale our North American-based supply chain for EVs. Our path to an all-electric future will be enabled not only by our own research and development efforts, but also by investing in next generation technology from startups and established companies outside our four walls."
Images credit Niron Magnetics
source General Motors