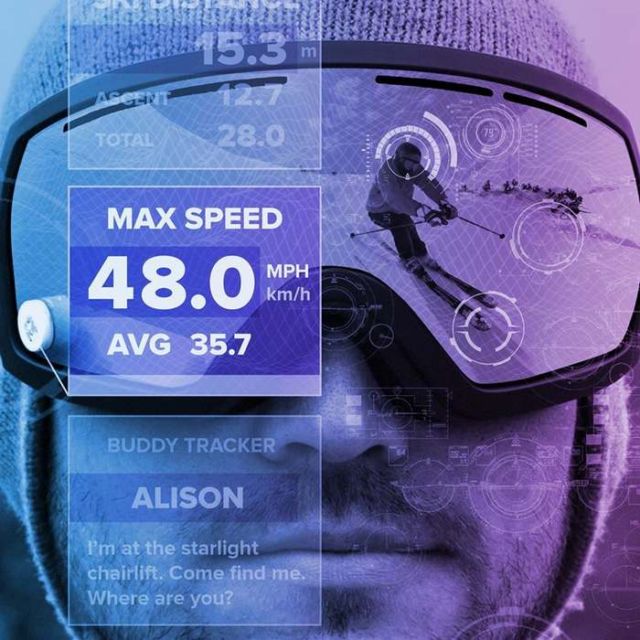 GogglePal first universal AR heads-up display for snow goggles. Track, connect and share with the first mountable augmented reality HUD for skiers and snowboarders.
GogglePal revolutionizes the on-mountain experience. It's where the digital world meets the real world in skiing and riding.
Tt's the first of its kind that is compatible with any pair of goggles, enables you to add augmented reality and a real-time heads up display to any pair of goggles. Simply attach the small GogglePal AR-HUD device to your lens, and you're ready to unlock a mountain of data, virtual treasures, and games. Whether you challenge yourself or your friends, GogglePal tells your mountain story with the information that matters most.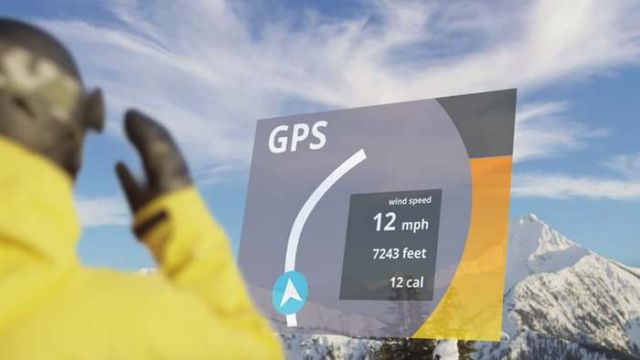 via kickstarter