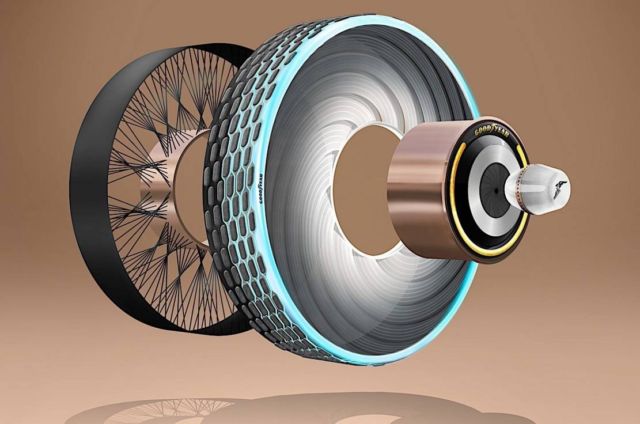 Goodyear designers have created reCharge, a self-regenerating concept tyre to give customers the maintenance-free mobility they want.
The tread compound of the Goodyear reCharge tyre, would be made from a biological material which would make it 100% biodegradable.
Customized, individual capsules allow the tyre to adapt over time to climatic circumstances, road conditions, or simply how you want to travel. It would also be reinforced with fibres inspired by one of the toughest natural materials in the world: spider silk.
A vision of the future of tyres for electric vehicles. reCharge has a light-weight non-pneumatic frame and tall-and-narrow shape. This is a thin, robust low-maintenance construction.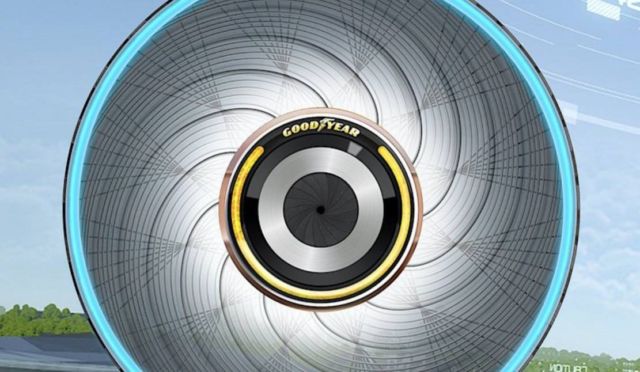 Mike Rytokoski, Vice-President and Chief Marketing Officer, Goodyear Europe, explained:
"Goodyear wants the tire to be an even more powerful contributor to answering consumers' specific mobility needs. It was with that ambition that we set out to create a concept tire primed for the future of personalized and convenient electric mobility."
Images credit Goodyear
source Goodyear