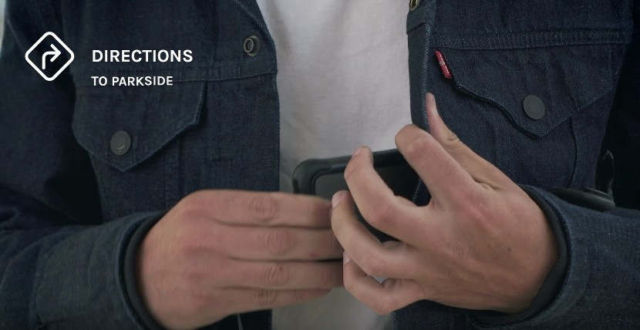 Levi's and Google smart jacket that lets you control your phone by brushing your sleeve, will go on sale later this year.
Levi's and Google collaborate to create the newest in wearable technology – the £280 Levi's Commuter x Jacquard by Google Trucker Jacket.
It is the first ever smart garment with Jacquard by Google technology woven in. Stay connected, not distracted as you get directions, information on nearby places, change your music, and answer calls.
Levi Strauss & Co. has been innovating since the birth of the first pair of jeans in 1873. The Levi's® Commuter™ x Jacquard by Google Trucker Jacket continues this legacy by offering seamless connectivity and a safer ride.
source levi.com