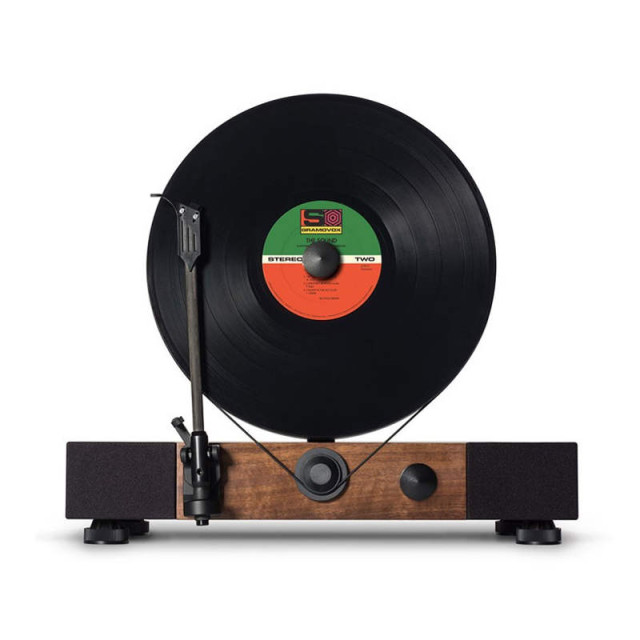 Gramovox Floating Record is a high-performance vertical record player, with full-range stereo speakers.
The 'Floating record' by Gramovox, is a high performance turntable that plays the records vertically, producing the illusion that it's floating.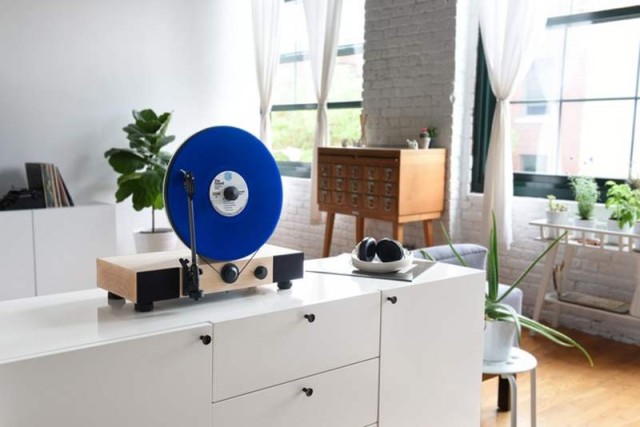 At Gramovox our design philosophy is to reimagine vintage audio design with modern technology. In this spirit, we sought to reimagine the record player. We yearned for a visceral vinyl experience that showcased the record as both art and a medium to produce analog sound.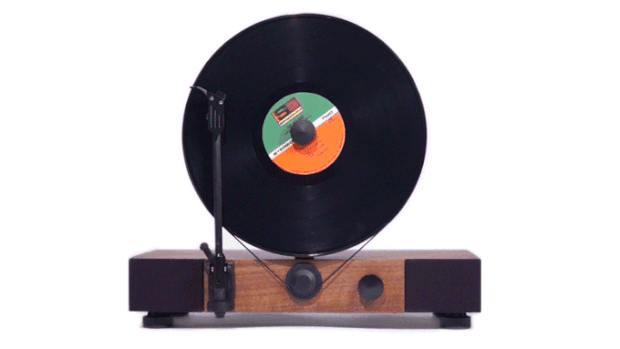 "We designed the Floating Record for everyone from the first-time record listener to the seasoned vinyl enthusiast. You'll be spinning tunes out of the box in a matter of minutes. You don't need to set up your cartridge or purchase additional outboard gear such as phono pre-amps, amplifiers and speakers (although you have the option to). All of these are included in our integrated design."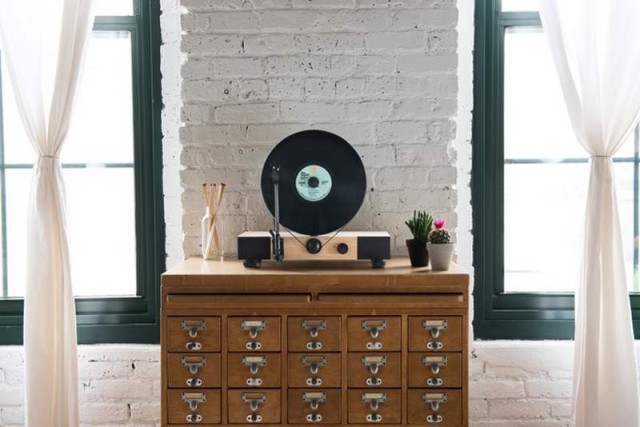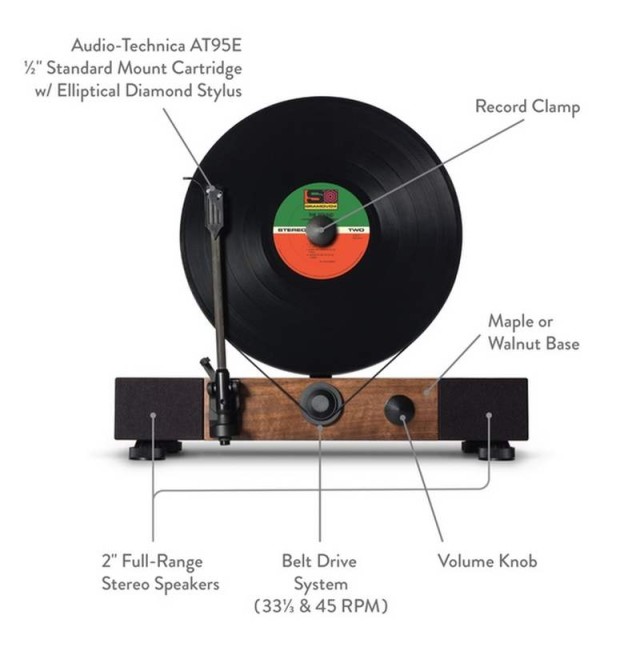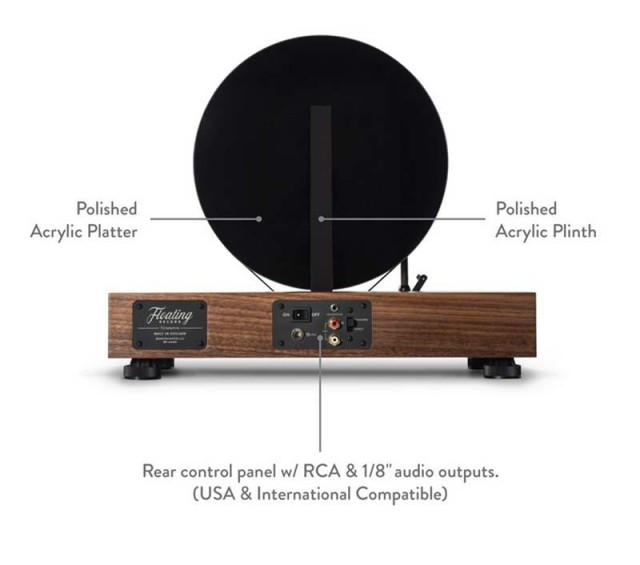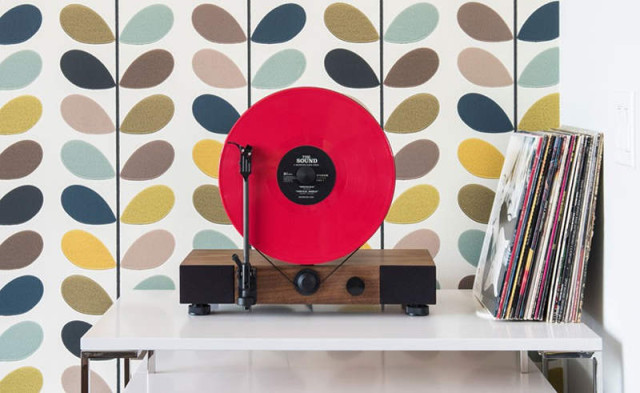 via kickstarter